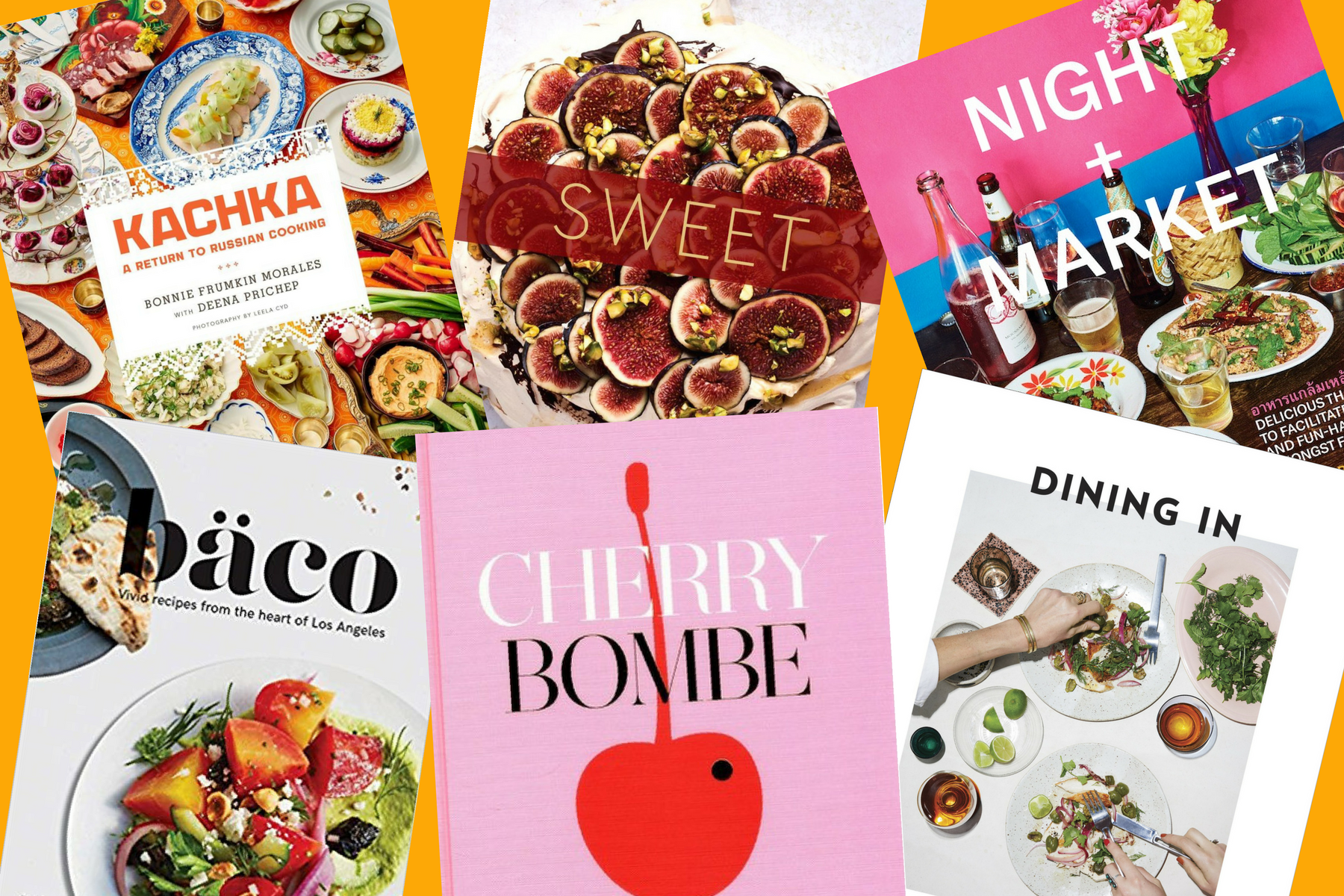 I love cookbooks, and my favourites are the kind that are mouthwatering, chic, and full of beautiful photography. They are as much for sitting on the kitchen countertop with post-it marked recipes that you make over and over again, as they are for displaying on your coffee table.
I don't know about you, but I can never have too many cookbooks – whenever I get the chance, I want to add new ones to the pile. Some I always want to cook from, some teach me how to think about food differently, and some make for a great read to curl up with. Every year, we see some fabulous new cookbooks, by acclaimed chefs, restaurants, and bloggers alike, but there are ones that stand out. These need to be added to your cookbook collection, like now. The vibe? It's a great time for vegetable-forward, vibrant modern cooking that is mostly healthy, sometimes ish.
My favourite cookbooks of 2017, in no particular order: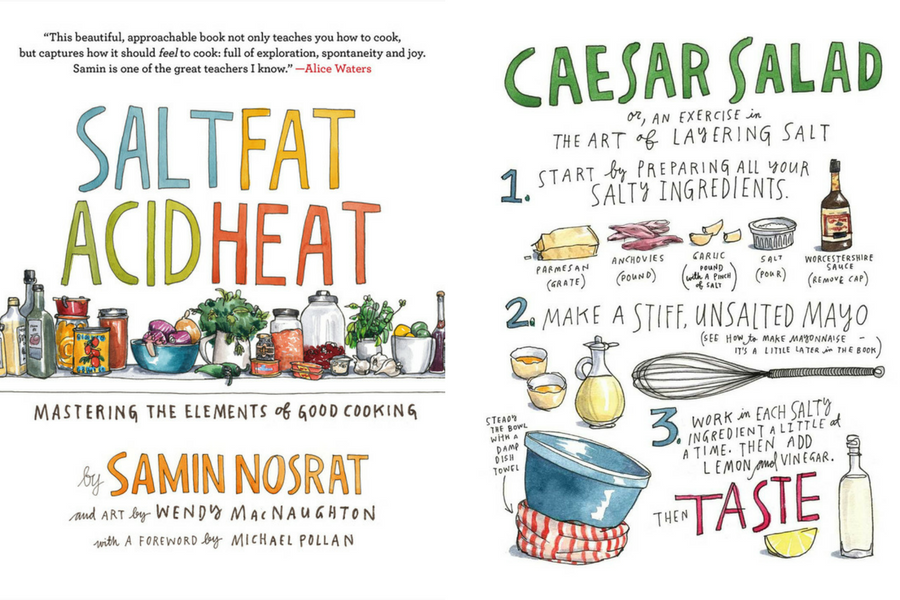 This book is a masterclass on cooking, and a must-have for cooks of every skill level and interest. The former Chez Panisse cook Samin Nosrat has a revolutionary approach to cooking; her philosophy is to use the four basic elements: salt, fat, acid, and heat, to make any food taste delicious. She explains the hows and whys of cooking so that you can learn to make better decisions and cook tastier food with whatever ingredients you have. A charming narrative, fun illustrations and infographics, and over 100 recipes, complete this cooking bible; one that will definitely make you a better cook.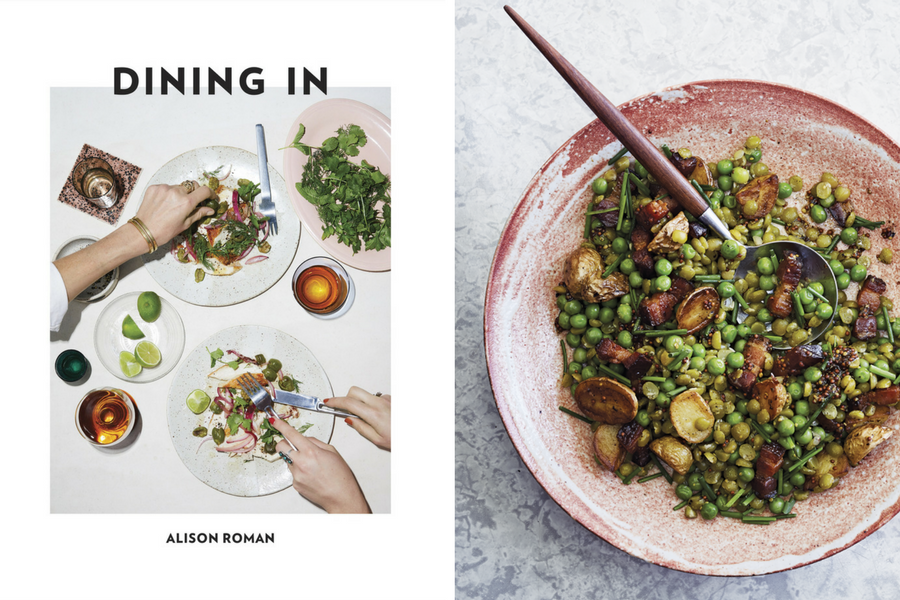 Bon Appetit's favourite, Alison Roman's much anticipated cookbook Dining In is finally out this year.  Visually the book is stunning, and her style of writing makes her recipes seem doable, but fancy enough to wow guests at dinner parties. Her recipes are "highly cookable," meaning they aren't overly complicated, nor stupidly obvious. Though this isn't a vegetarian cookbook, it's definitely vegetable-forward. With stunning photography, and tons of flavourful ideas and techniques, this is a must-have. (Whether you're dining in, or you just need a gorgeous book to display on your coffee table for a casual Instagram!)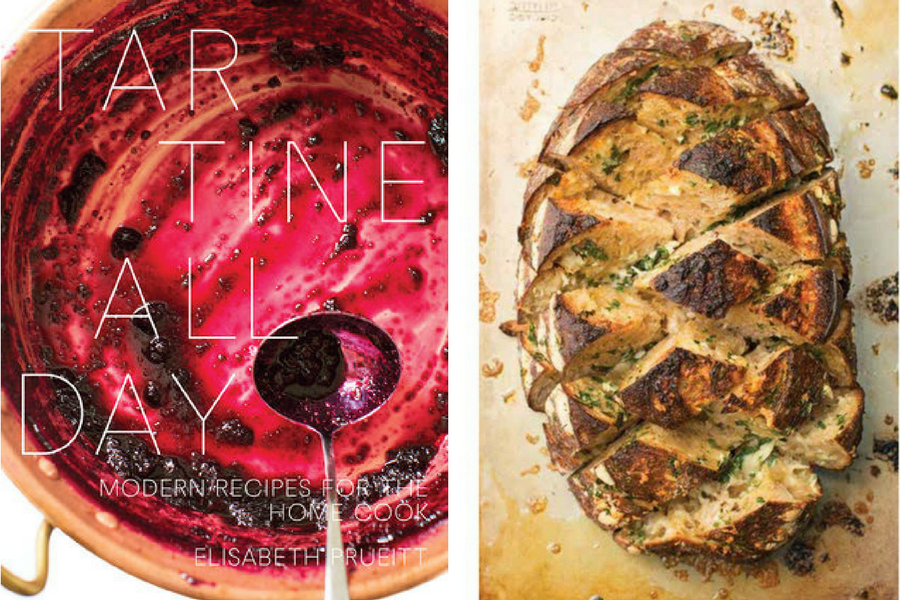 In Tartine All Day, Elisabeth Prueitt of San Francisco bakery Tartine, translates her professional expertise for the home cook. The book has over 200 recipes from all-purpose salad dressings, to dreamy desserts, all with an emphasis on the whole foods way that people want to cook and eat at home. This is a modern cookbook with old classics alike, for the modern home cook, i.e. they aren't super "chefy." The baking recipes rely heavily on the gluten-free lifestyle, and that's why this book makes a wonderful gift for the healthyish baker you know.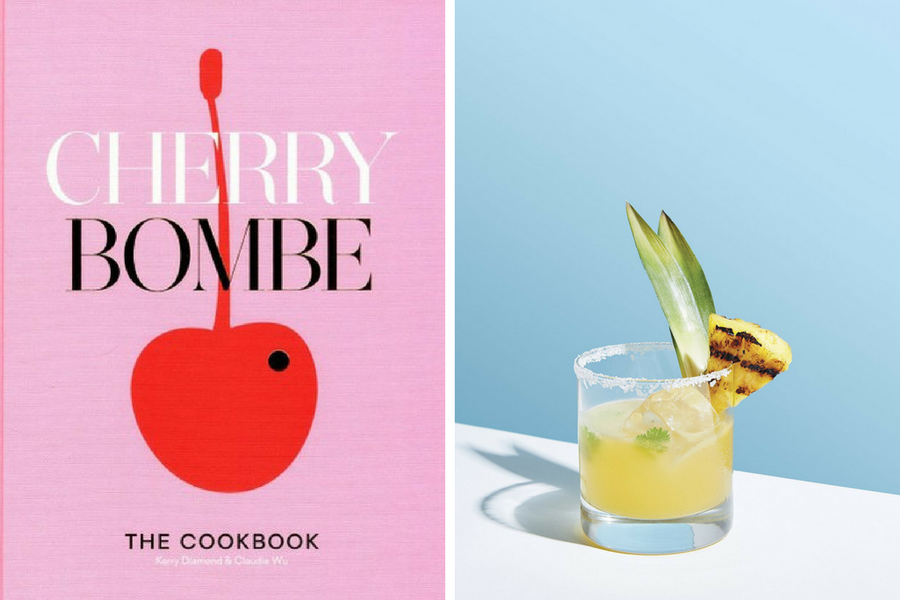 The first ever cookbook by the team behind Cherry Bombe (the indie food magazine and podcast about women and food), this one has 100+ recipes from some of the best + most creative names in the food industry. Contributors include Christina Tosi (Milk Bar), Chrissy Teigan, Elisabeth Prueitt (Tartine Manufactory), Padma Lakshmi, among others. Some are family recipes, some restaurant favourites (all with varying levels of complexity), but what I love more than anything else about this cookbook is its visual aesthetic. Each recipe is beautifully styled and photographed, with a bright, minimal, pop-art sensibility, and an ample amount of trendy millennial pink. Even if you don't cook, this one is a great buy for your coffee table!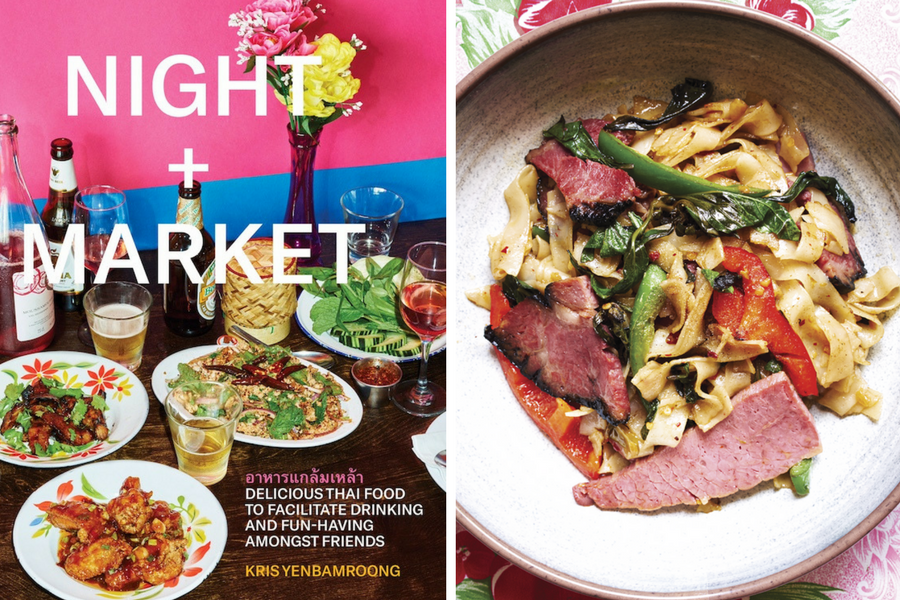 This book is bright, fun, and full of flavour. Just like the LA restaurant of the same name. In this book, chef and owner of Night + Market, Kris Yenbamroong strips down traditional Thai recipes for easy home cooking, but without compromising on flavour. If you love Thai takeout, but don't know how to cook it: this book is for you. It's got recipes for lush coconut curries, crispy and crunchy Thai salads, and wok-seared spicy Pad Thais, but with a cooking style that teaches you how to get maximum flavour out of minimum hassle. It's the kind of food that's meant to be enjoyed with friends over wine and drinks.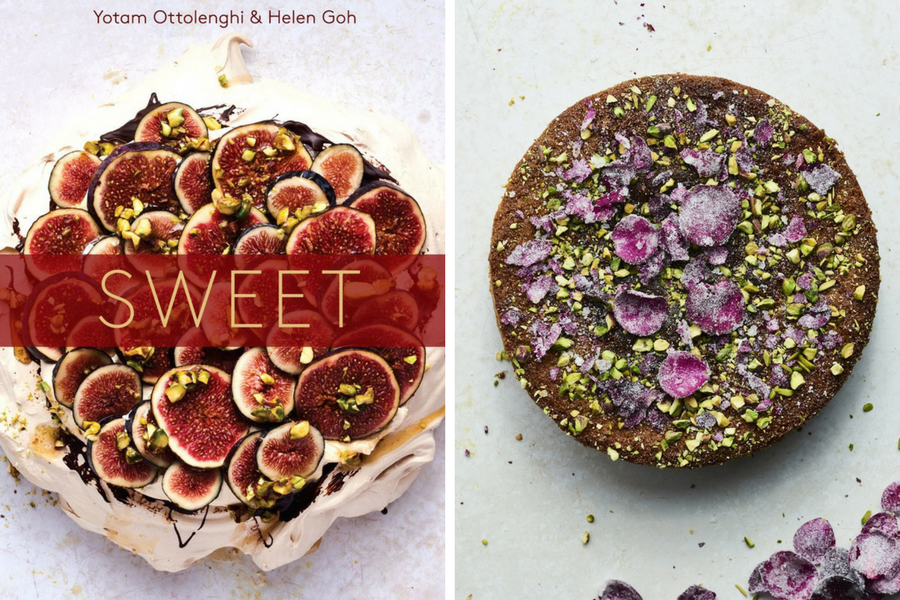 Though Ottolenghi is known for his vegetarian-forward savoury dishes, he started his career as a pastry chef. Sweet is definitely a baker's book; with beautiful dreamy desserts starring his favourite ingredients like figs, rose petals, orange blossom, pistachios, saffron etc. Even though I'm a huge fan of Ottolenghi, (his Jerusalem cookbook is probably one of my favourite cookbooks), I have to admit: this cookbook is not one for an amateur and requires a bit more skill and commitment. It's got sophisticated recipes like a cinnamon pavlova with praline cream and figs, tahini and halva brownies, hazelnut crumble cake, rosemary orange olive oil cake. Mouthwatering creations no doubt, and a great gift for a baker who can probably make these sweets for you!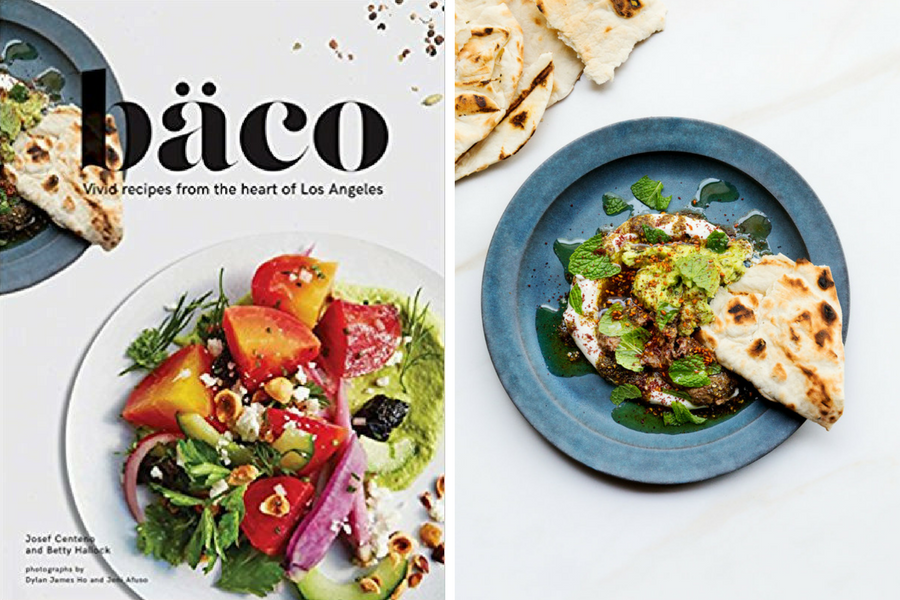 2017 is definitely the year of Californian cuisine, with multiple LA restaurants releasing cookbooks featuring the state's famous style of fresh, vibrant, produce-forward way of eating. The Bäco cookbook by Josef Centeno—the chef and owner of Bäco Mercat, Bar Amá, Orsa & Winston, Ledlow, and P.Y.T, is full of show-stopping recipes that put flavour front and centre. Whether you're craving pickled vegetables, spicy sauces, or crunchy textures; this book has got it all. In this book you'll find recipes for sunflower-miso tahini, panko-crusted shrimp with Mexican sriracha, and even the now famous "bäco" flatbread sandwich.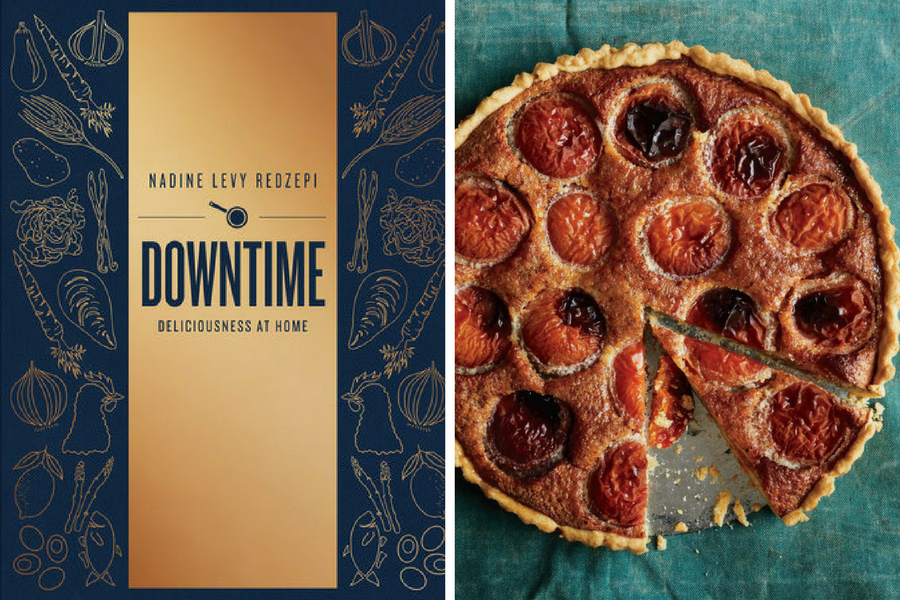 Nadine Redzepi is the one in charge of the kitchen at the Redzepi household, just a few blocks from the old Noma, where she cooks for her husband, and their three daughters. What does dinner at the home of one of the world's best chefs looks like, you ask? If this cookbook is any proof, then it's got white asparagus with truffle sauce, dark fudge brownies, and a giant macaron cake. The debut cookbook by Nadine Redzepi, Downtime is full of aspirational recipes that celebrate simple ingredients, but with a Noma-esque touch. It's got a repertoire of recipes for every occasion, from simpler ones for daily cooking to the ones with sophisticated restaurant techniques for special occasions.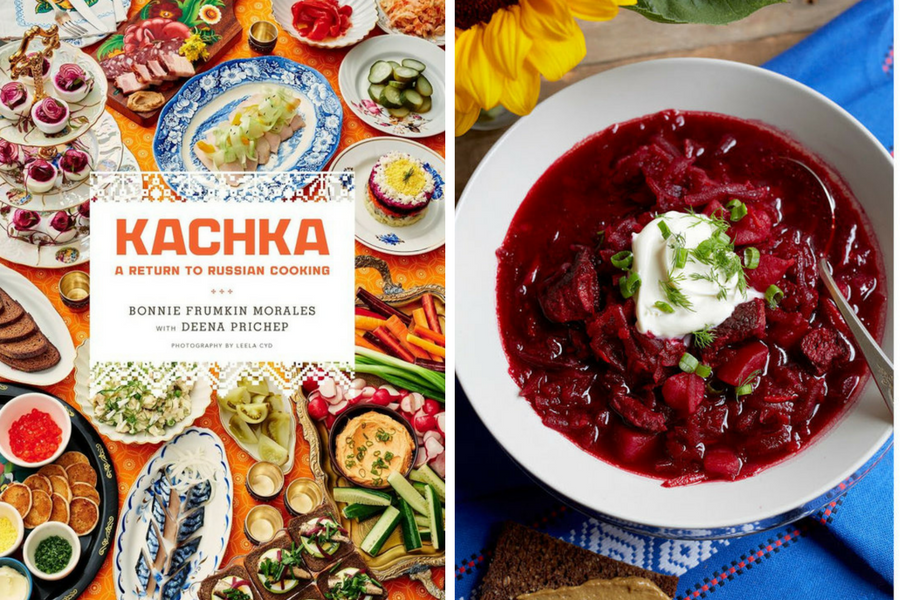 The Kachka cookbook by chef Bonnie Frumpkin Morales of the celebrated Portland restaurant of the same name brings Russian cuisine to homes with an emphasis on vibrant, locally sourced ingredients. Over a 100 recipes that include everything from bright pickles, to pillowy dumplings, and recipes with vodka infusions, this cookbook will change the way we think about Russian food. Its fun twists on current food trends like pickling and fermentation makes Russian food trendy and hipstery, while at the same time bringing out the chef's culinary heritage in a modern way.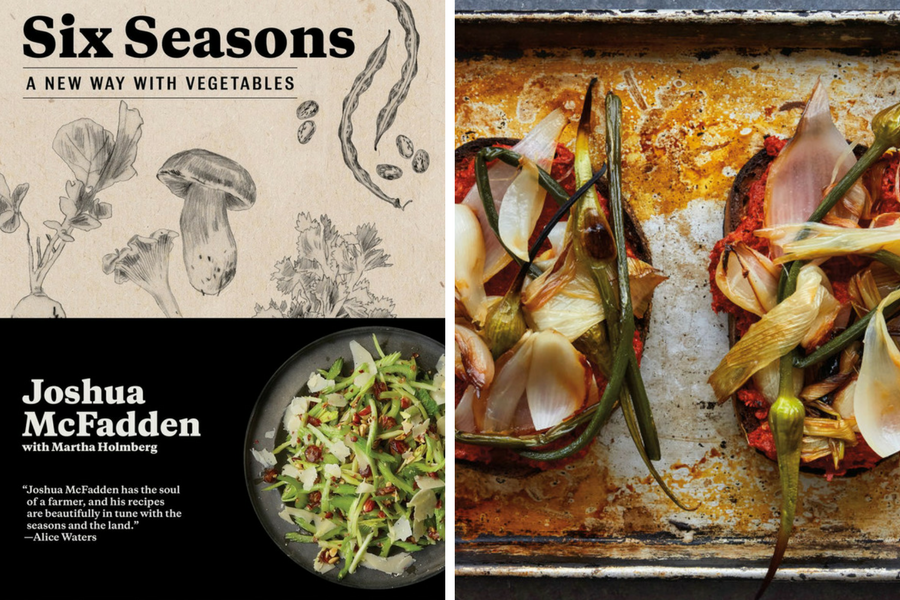 If you haven't guessed by the name already, this book is a celebration of vegetables, and of cooking seasonally. More than three-fourths of the book is vegetarian, and Joshua McFadden (Momofuku alum and chef at Portland restaurant Ava Gene's), cooks in a way to get the maximum flavour out of seasonal vegetables with recipes that are vibrant and simple. The flavours are big, but layered and complex: a golden raisin vinaigrette that can be slathered on everything, tomatoes with herb packed yogurt, roasted turnips, a celery apple and and peanut salad. This engrossing book is divided into the six seasons, with recipes centred around vegetables that call for minimal ingredients, and that make you want to make all of it!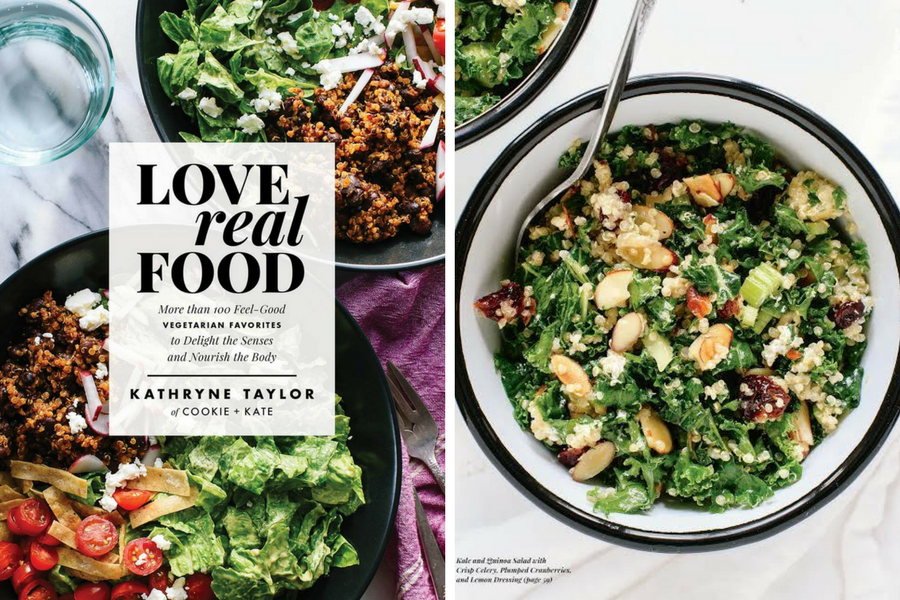 I've previously written about how the Love Real Food cookbook is a gorgeous addition to any kitchen countertop. The debut cookbook by Katheryn Taylor of the blog Cookie + Kate, this book is all vegetarian. It's got simple recipes with an emphasis on whole foods, recipes that are easily replicated even for beginner cooks. With vibrant photography that mimics the style of her blog, this book is a great buy for everyday use. Recipes like the kale and quinoa salad, Mexican roasted veggie bowl, and black bean tortilla soup are ones that you can keep coming back to for easy weeknight dinners.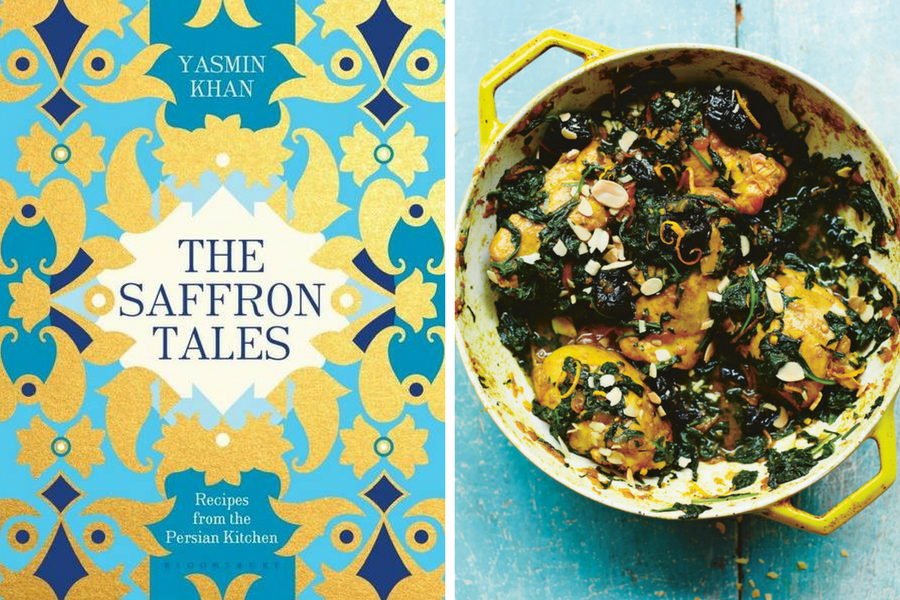 In this book, British-Iranian cook Yasmin Khan weaves together traditional favourites from Iranian homes in the form of modern recipes that bring delicious, fragrant, vibrant delicacies to modern kitchens. This isn't a vegetarian cookbook per se, but with tons of sides and desserts and veggie-forward options that make it worth the buy. The stories and photography read, armed with the culinary knowledge of the Persian kitchen, this book is an engrossing read.
---
What are your top cookbooks of 2017?
Let us know: leave a comment, or tag @sprigandvine.in on your photos on Facebook and Instagram with the hashtag #goodfoodpractices