There is truly a lot of excitement in coming together for the festive season. As we get ready to host friends and family over brunches that last until dinner and card parties that stretch into the wee hours of the night, we try to make sure our homes look the best it can. We bring out our favourite linens, our fanciest serve-ware, and decorate our homes to the tee.
Festive decorating usually revolves around making the traditional rangoli and decorating with marigolds and diyas. However, there are so many other ways in which you can style your tables for a modern yet festive look.
Read on for styling inspiration for festive tablescapes: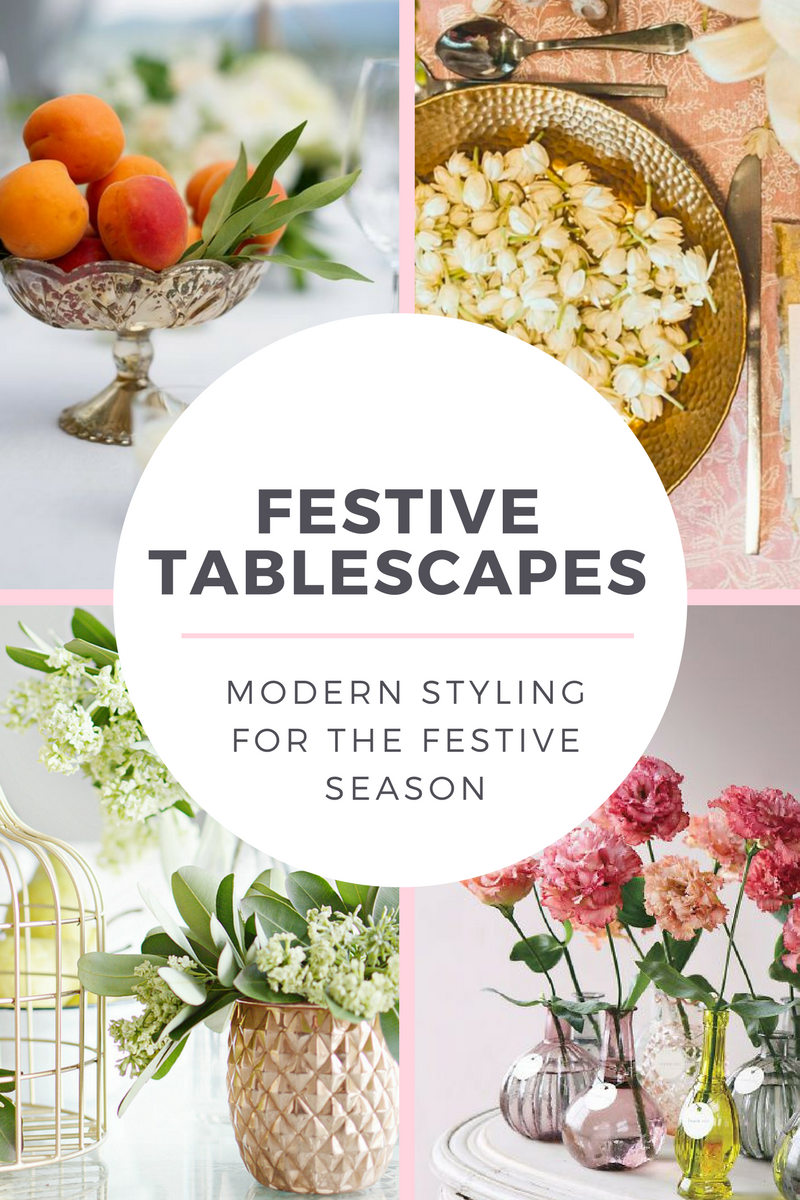 Metallic Accents
'Tis definitely the season when all that glitters is gold (or silver!). Add fresh flowers to metallic bowls, vases, or mugs for a modern way to bring a touch of sparkle to your home. Understated and classic.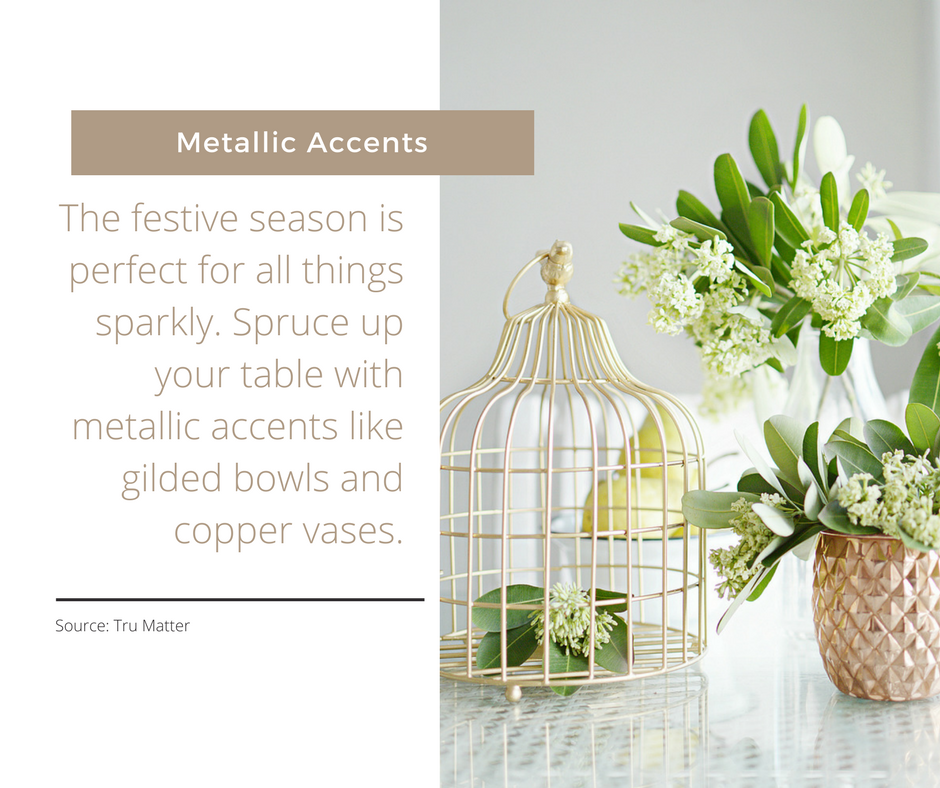 Mix & Match
It's outdated to think that only vases can be used as vases when there are so many options!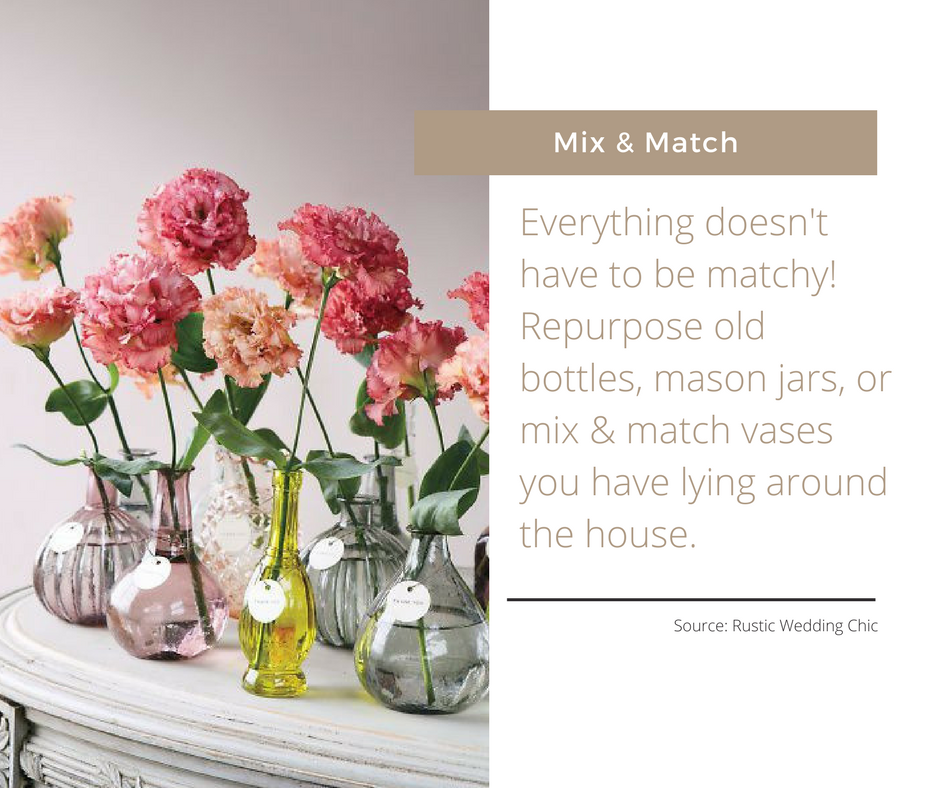 Fruit is the New Floral
Ok so vases don't have to be used as vases, and centrepieces can be made from fruits. Still following…?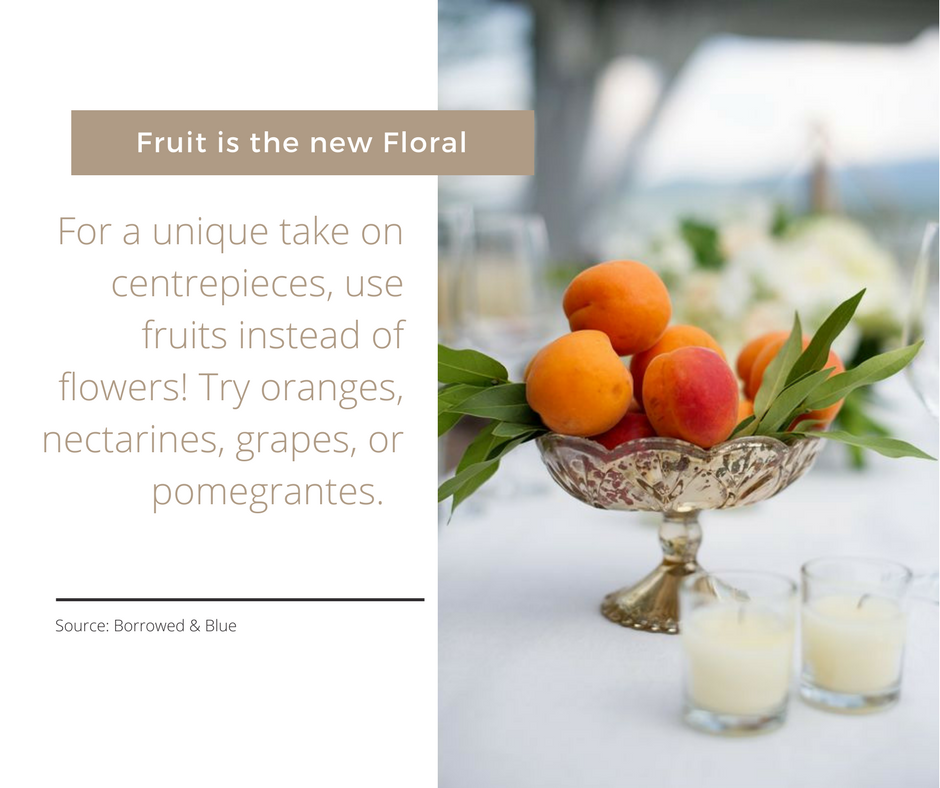 Gilded Prisms
These gilded glass prisms are so Pinterest-y and perfect. Use them with fresh or dry flowers, candles, tealights or diyas – they look beautiful either way. You can even add a string of fairy lights inside and place them on your table or sideboard.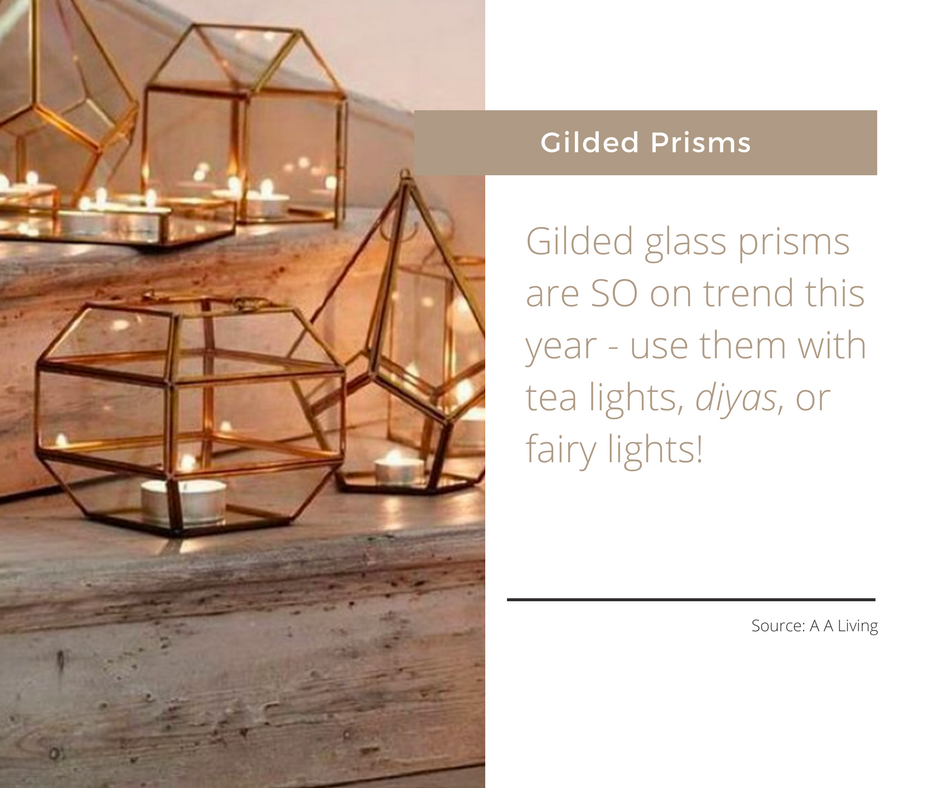 Festive Florals
"Festive" doesn't mean that everything has to be bright red, orange, and yellow. Ditch the orange and yellow marigolds this year for a stunning combination of mogras with roses or lotuses. String mogras and hang them from your doorway, or fill up large metallic urlis with these sweet smelling flowers.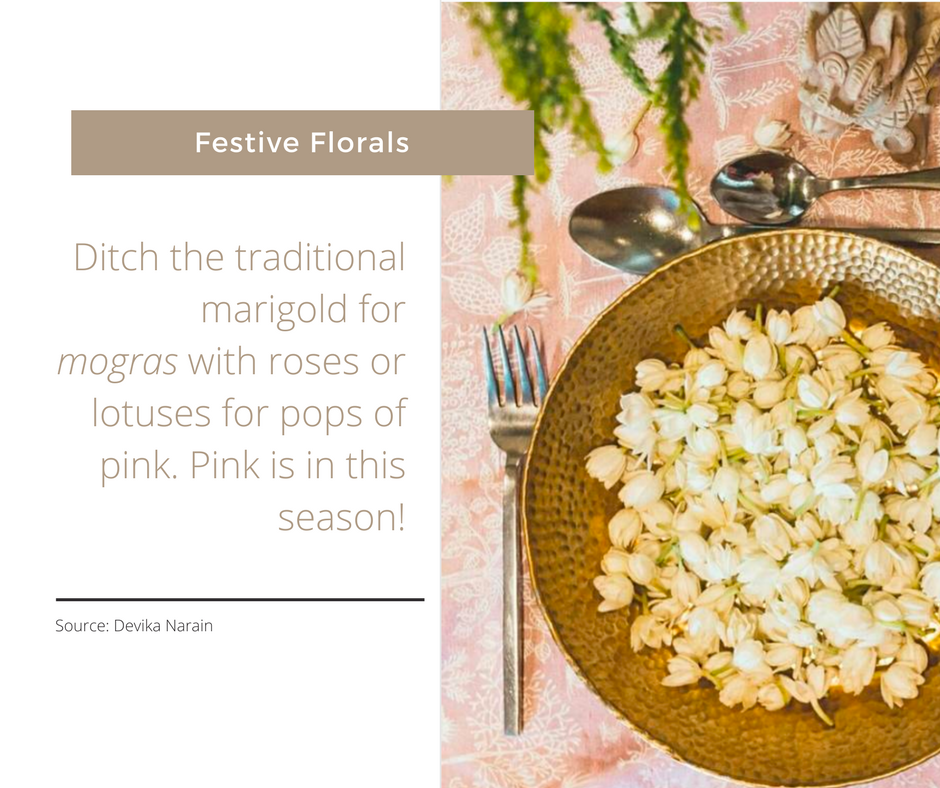 Elegant DIY Votives
You can't have enough of candles, diyas, and lights in your home this Diwali. Make these cute votives for your candles – so elegant and beautiful! Pro tip: if you use herbs or a sweet smelling flower, the heat of the candle will help release its fragrance and make your home smell amazing!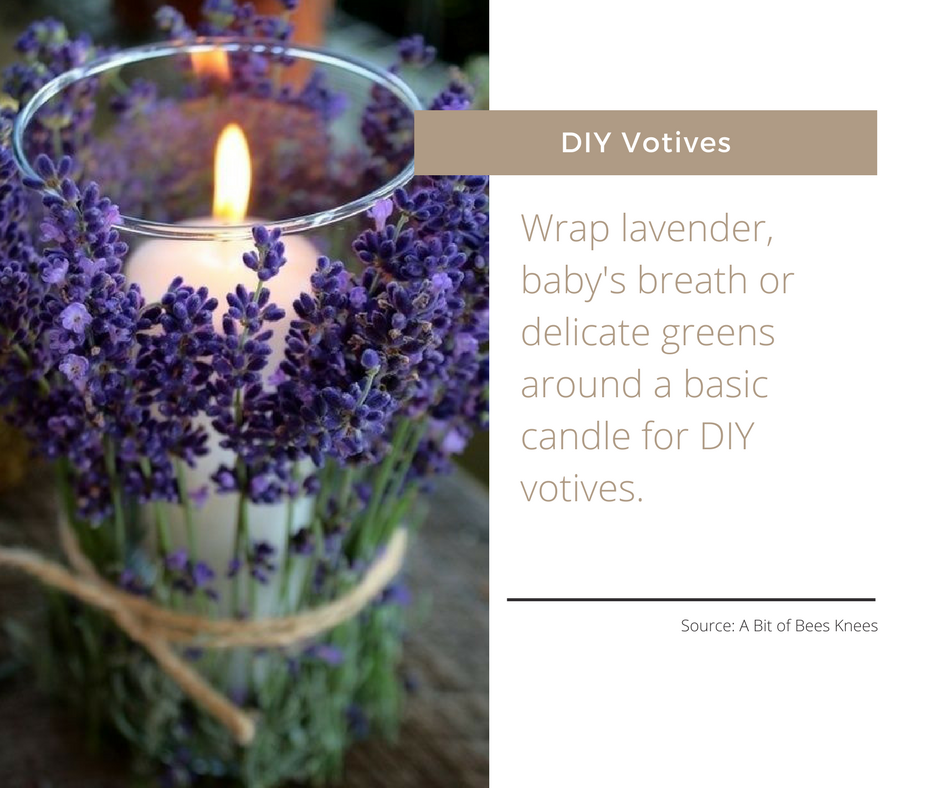 Feeling inspired by these festive tablescapes?
We would love to see how you incorporate these ideas in your home! Leave a comment, or tag @sprigandvine.in on your photos on Facebook and Instagram with the hashtag #goodfoodpractices