Anyone who knows me, knows about my undying love for cheese. My favourites are goat cheese and burrata, but I also love gouda, buffalo mozzarella, gruyere, brie, cheddar, edam, camembert, Swiss… you get the picture. Probably the only cheeses that my palette is yet to warm up to, are the stinkier blue cheeses.
The cheese industry in India, however, is still quite nascent. Until recently, your best bet of finding artisanal cheeses was in the imported aisle of a posh supermarket. Building a cheese board for a dinner party meant burning a deep hole in your pocket. This has started to change now, with a few artisanal cheese farms cropping up across the country — especially in the south.
Acres Wild is one such cheese farm and homestay atop the Nilgiri hills, in Coonoor. Hemmed by Tina Khan, Acres Wild is one of the select few companies pioneering the cheese industry in India. Guests at the farm can enjoy a rustic homestay alongside cheesemaking courses.
I recently learnt about them, and on a trip to Bangalore, sampled their gouda, goat cheese, and cheddar. All their cheeses are handmade, and some are flavoured with ingredients like cumin and chilli for a local take. Acres Wild also does not use any animal rennet in cheese production, making their products 100% vegetarian.
So the next time you're thinking about hosting a wine and cheese night, give these local artisanal cheeses a try. Add some crackers, nuts, fresh fruit, and preserves – and you've got yourself a cheese board that will be the highlight of any gathering.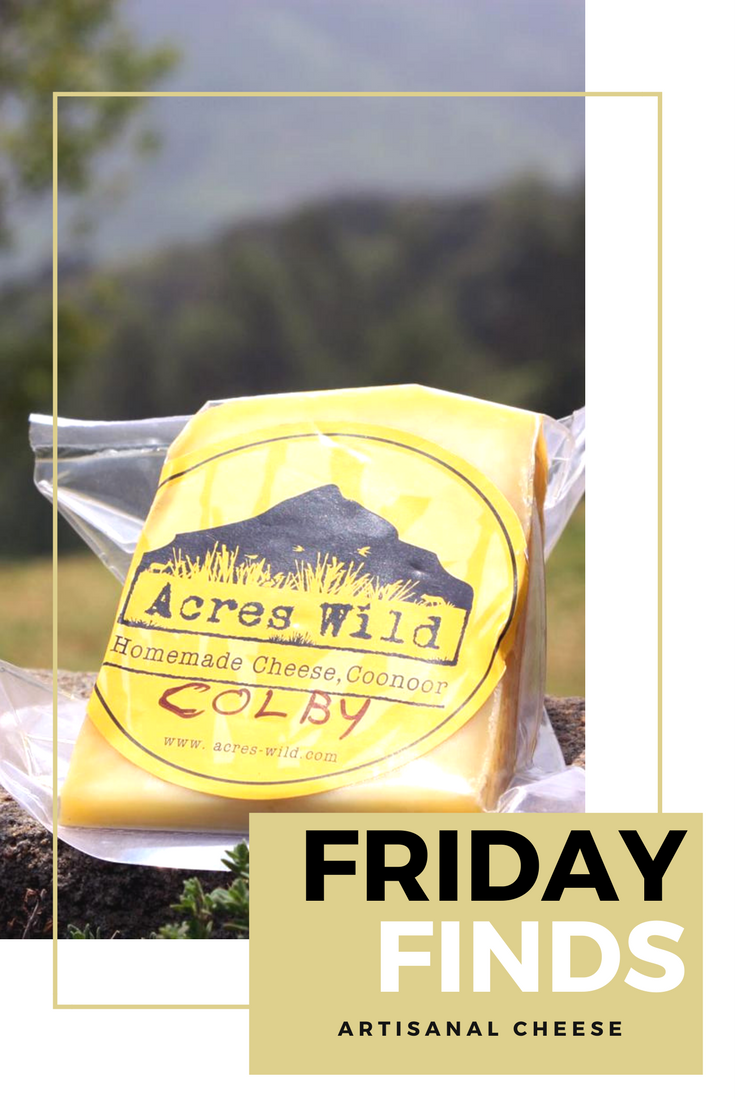 Photo by Barbara Woolsey via Munchies, Vice Magazine.