I was recently scrolling through Instagram when I spotted a really well styled image of a place setting, but the thing that caught my eye was the linen. It looked soft, beautiful, and subtle – giving the table a finished, polished look but without being too obtrusive or bold. I went on a desperate search, jumping from account to account until I found the manufacturer of those linens!
Kara Weaves is a south Indian social enterprise, lead by a 4 women team, that partners with local handloom co-ops in Kerala to design contemporary home textiles. All their products are made from traditional local fabrics and weaving methods, but created keeping the modern consumer in mind. They also work under the guidelines of fair-trade practices.
Out of all their textiles, I particularly love the kitchen and table napkins that are produced from 100% cotton and are handwoven. These napkins come in a variety of designs ranging from festive colours to neutral earthy tones. As they are sold in single pieces, you can really build your own set by mixing and matching favourites. You can even customise your order as per your requirement.
I love their products (and more so, their philosophy), and recommend it if you're looking to add new linens to your collection.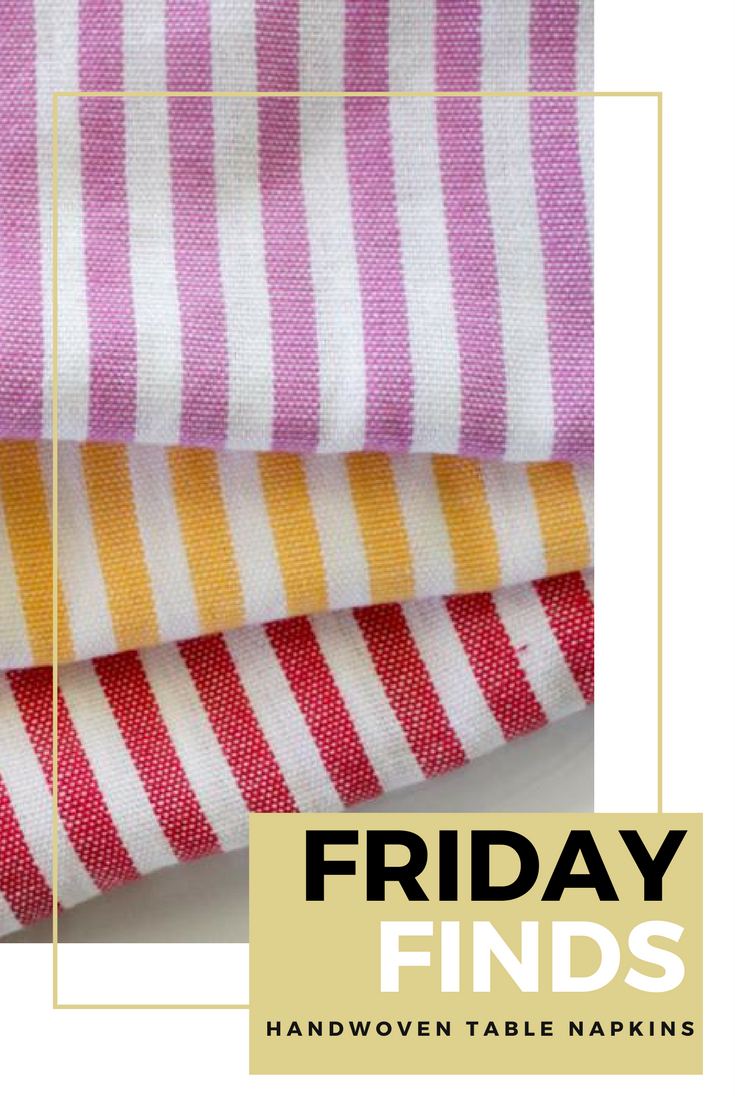 How do you style your table with napkins and other linen?
Let us know: leave a comment below, or tag @sprigandvine.in on your table setting photos on Facebook and Instagram with the hashtag #goodfoodpractices