I love beautifully styled tables. It's the little things, the few moments spent laying out plates and placemats, napkins and silverware, that count. Even if you have nothing else on hand, just add a vase of fresh flowers and greens. Even small touches like these make a meal more meaningful and intentional.
I usually gravitate towards a colour palette of neutrals like creams, whites, greys, and taupes to put together a table setting, reserving the pops of colour for flowers and food. This is in no part because I don't like colourful serveware, but because I'm unsure of how to style different colours together and yet have the display look cohesive, not garish. But, I think I've finally figured it out.
Indigo. This beautiful rich blue is the new neutral I've been looking for. The colour "matches" everything, yet holds it's own; and these indigo polka dot side plates from Suite N°8 is the way to go. It's quirky, whimsical, and tasteful. Here you see them styled beautifully in-store by Clove, the lifestyle store (where you can also shop this collection).
Great for serving appetizers, laying out sides or accompaniments on the table, for tea time munchies, or for lazy Sunday brunches; they are pretty versatile. I think it also makes for a cute tray to hold trinkets and small pieces of jewellery on your dresser, don't you?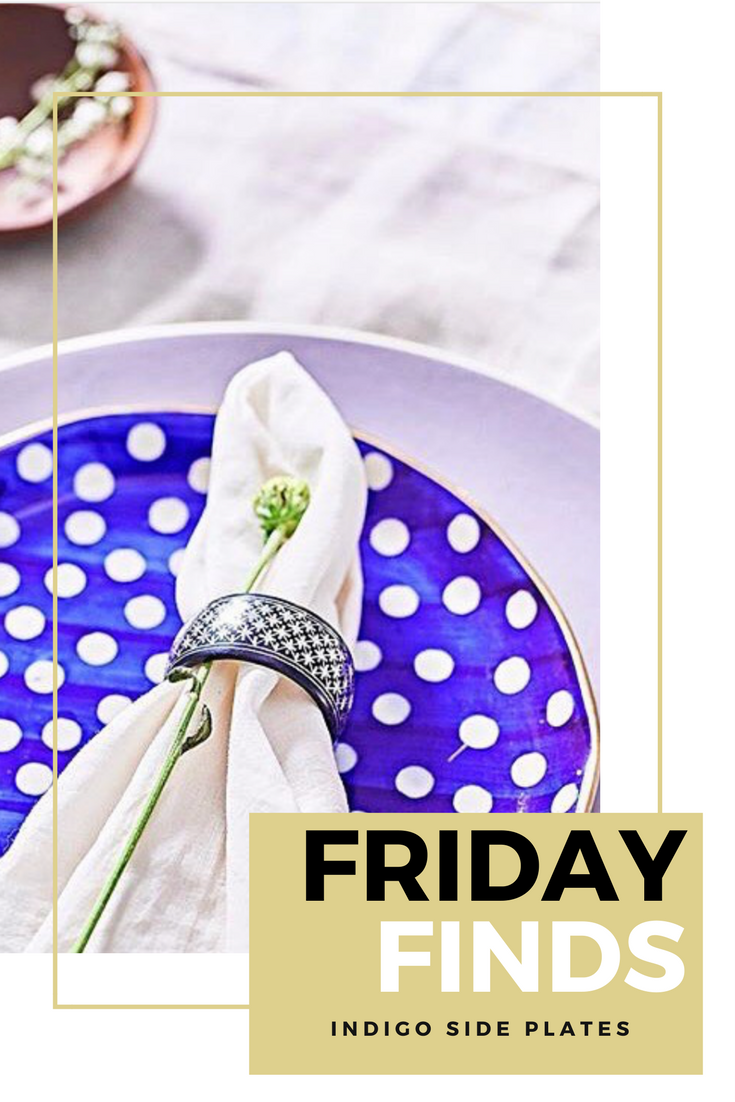 How do you style your table?
Let us see: tag @sprigandvine.in on your photos with the hashtag #goodfoodpractices.