I've previously written about my love for snacks here and here; but for those of you new to the site: I love snack time. I prefer eating smaller meals at mealtimes, and having a few snacks on hand throughout the day. That's why these colourful snack bowls by Studio Kiklee are a must-have for me.
They're so versatile; use them for fruit, nuts, fox nuts, popcorn. They double up as appetiser bowls for chips/peanuts/dry snacks when you're hosting happy hour at home. I also think they're great for serving up individual salad portions.
In the winter, one of my preferred weekend activities is to stay in with a cozy blanket and catch up on my favourite TV shows. These bowls are ideal for a batch of herbed popcorn or crispy chips to munch on while binging on Netflix. I would also use them as fruit bowls on the brunch table.
Available in five colours with wood (navy, pink, yellow, orange, and sea green); you can buy a set in the same colour or mix and match with your existing serveware.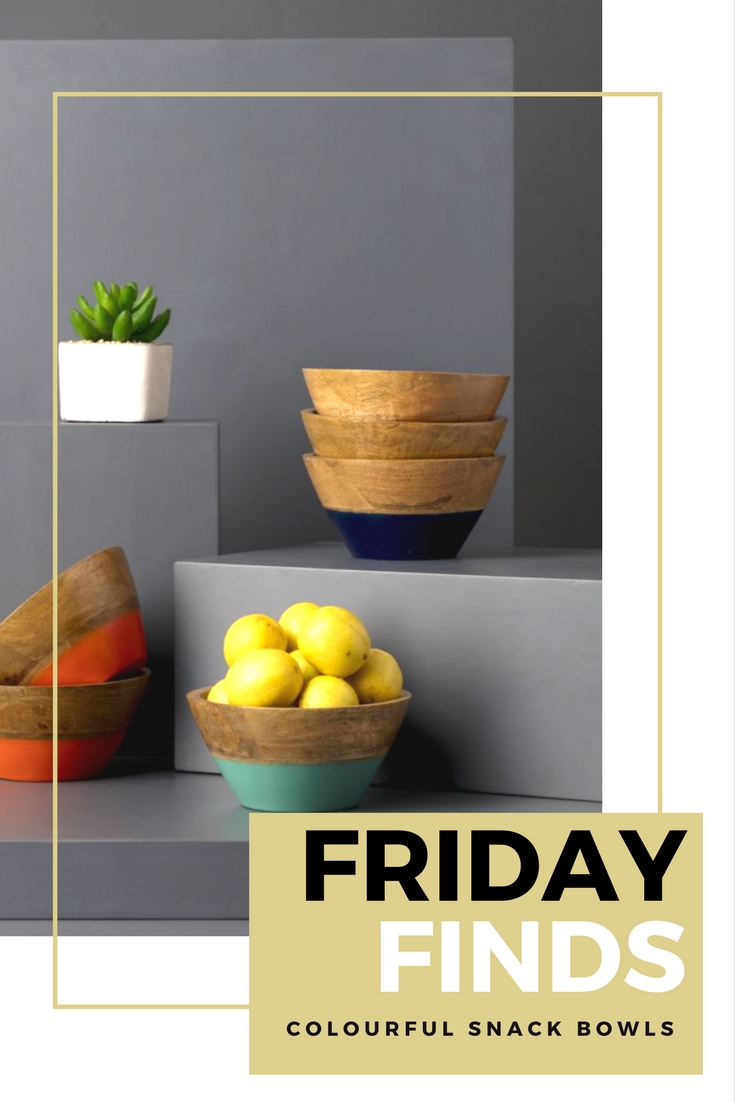 What would you serve in these snack bowls?
Let us know in the comments below!