This post is a part of Sprig & Vine's Good Food Good Vibes month. We will be posting wellness content all January long; resources that will help you kickstart the year feeling well and good. Expect healthy eating hacks, feel-good recipes, and tons of wellness inspiration. 
Recently, it's been all the rage to load up on multivitamins. You have the Iron capsules, the B12 supplement, the collagen booster, the Vitamin C fizzy tablets, the Omega-3 fish oil capsules… the list is endless. Not only is hoarding a mini-pharmacy in your medicine cabinet expensive, but also the combined ingredient list of all these multivitamins creates quite the cocktail in your stomach.
Ritual is a multivitamin that was developed by a skeptic who was tired of all the unnecessary supplements with shady ingredient lists that were lying in her medicine cabinet. It is made up of only 9 essential ingredients that women on a regular diet require. They are: Vitamin K2, Vitamin D3, Vitamin B12, Boron, Iron, Vitamin E, Magnesium, Folate, and Omega-3. Ritual is also non-GMO, vegan, gluten and soy free. So instead of taking 5 different pills that contain some combination of these ingredients, you just take one (pretty looking) clear pill that does the job.
This little over a year old company is changing the way we look at multivitamins with radical transparency, both about their ingredient list and its sources. Head to their website and you'll find all the information on their research, as well as which parts of the world they source their ingredients from. They've done a fabulous job making this confusing world a little more accessible and uncomplicating the health regimen.
You can either buy 1 bottle (that lasts a month) or order a monthly subscription to Ritual; and you receive your vitamins in a clear bottle that is gorgeous enough to be displayed on your bedside table or make it to a trendy Instagram shot. The bottle also contains a natural mint extract pill that gives all the vitamins a minty fragrance. The subscription comes with cute stickers that allow you to track if you've taken the pill, and make it into a fun daily 'ritual.' Their branding is fun, quirky, and so on trend.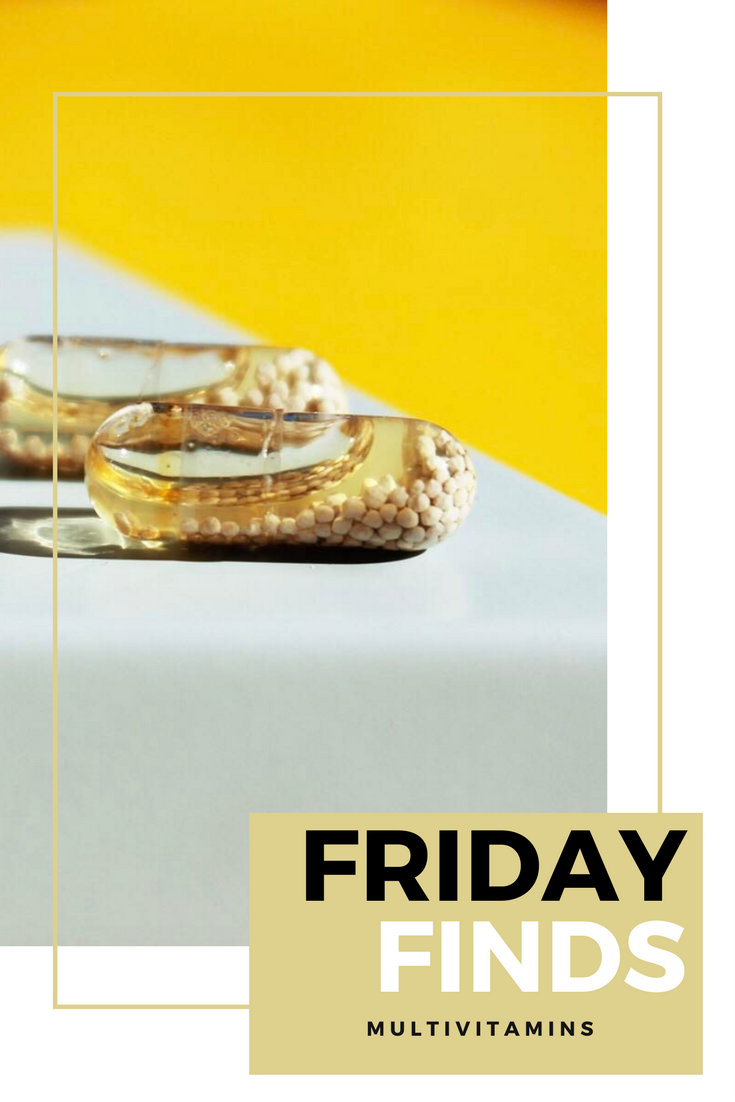 Note: Currently, Ritual only ships within the US so you need to ask your favourite friends and family members to bring these for you. However, according to their website, they will ship globally soon; so make sure you watch out for them!
Does your daily ritual include multivitamins?
Let us know: leave a comment, or tag @sprigandvine.in on your photos on Facebook and Instagram with the hashtag #goodfoodpractices
---
FYI: This feature is for informational purposes only. Sprig & Vine does not provide medical advice, and you should consult your medical professional before taking any supplements if you have health concerns.