The humble mortar and pestle has had a place on kitchen countertops in India, but its versatility and use is often ignored. As fancier gadgets like food processors and blenders make their way into daily use, we've forgotten how wonderful this little old-fashioned device really is.
They are handy and convenient to use, and should have a place in every modern kitchen. A mortar + pestle can be used to pound toasted spices, smash ginger or chiles to infuse more flavour, crush nuts, and make crush herbs to make pestos. The larger Mexican style volcanic stone mortar and pestle, called molcajete, are even used to make salsas and guacamole – a staple in restaurants the prepare your guac table side for a little bit of extra flair.
When I'm making curries, I use a mortar + pestle to smash chiles, lemongrass and toasted spices. If I'm feeling a little sick, I crush a little ginger in it to add to my tea. If a recipe calls for crushed nuts to use as a topping, I almost always crush them using my mortar and pestle. It is much faster to use than plugging in a food processor, or using the back of your knife. You have complete control over consistency — whether you want to roughly chop or smash something, or turn it into a fine powder or paste.
If you're looking to buy your first mortar and pestle set, the material is important. You can get it in stone, granite, marble, wood, or even stainless steel; but the most versatile and all-purpose one is of stone. Marble is very smooth, and wood is very porous which means it needs to be cleaned immediately after use. Stone/granite is the easiest to use and wash, but look for something that has a smooth interior so the ingredients don't get stuck inside.
Though it might seem like an unnecessary buy at first (because you can use other appliances for the same tasks); a mortar + pestle set will honestly change the way you cook. As a bonus, it also looks gorgeous when displayed on your countertop!
Check out these sets from Sur La Table, which has options for stone, granite, wood, and marble; or check out these ones from Amazon.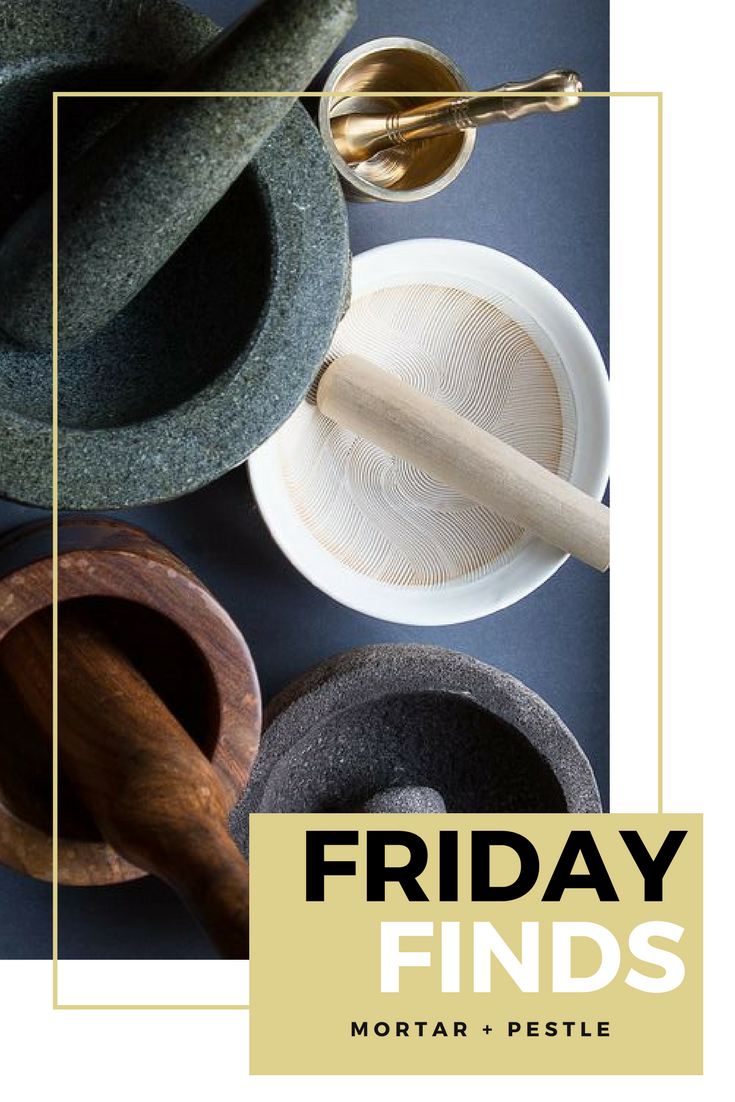 ---
Photo via Savuer Mag.