Ok, so cocktails aren't exactly gunning to be superfoods, but every once in a while, they can be good for your mental health. Since New Years Eve is coming up, and it's the season to indulge, we wondered if there's a healthier way to drink. Resolutions almost always include health goals, so why not toast to the new year without compromising on nutrition? 
Here are some things you can do to hack happy hour and make it healthyish :
Ditch the sugar. Drinks with excessively sweet syrups, sugary juices, and pre-packaged mixes are a no go. I'm looking at you margarita mix. (Sure margaritas are wonderful, but they're also sugar bombs and will guarantee you a hangover the next day).
Mix wisely. If you are drinking something with juice in it, make sure it's fresh. Keep it to a squeeze of lime, a splash of orange or grapefruit. Stick to anything that's not out of a carton so that you know it won't have added sugars. Skip the sugary sodas and choose soda water (club soda) instead. Tonic 'water' is a misnomer; it has as much sugar as regular soda. So remember all those G&Ts you had at happy hour? Full of sugar.
Drink what makes you feel good the next morning, i.e. find the booze that loves you back. It could be tequila, or a classic vodka soda. Clear spirits are better; barrel-aged alcohol like whisky and wine increase the severity of hangovers.
Eat a good meal with lean proteins, healthy fats, and whole grains before drinking. Also avoid overly greasy foods after drinking. It's the perfect recipe to feel sick, bloated and hungover the next day.
Pace yourself, and drink plenty of water. It's the only way to flush out the alcohol from your system and keep yourself from getting dehydrated.
Now that we have the basics to get through happy hour, check out these cocktails that won't let your health goals come in the way of merry-making:
GREEN JUICE GIMLET 
Yes, green juice in a cocktail is a thing. There's no need to feel guilty about drinking when it includes greens! The herby parsley kick is a great pair with gin, but this works with other greens like spinach, or arugula too.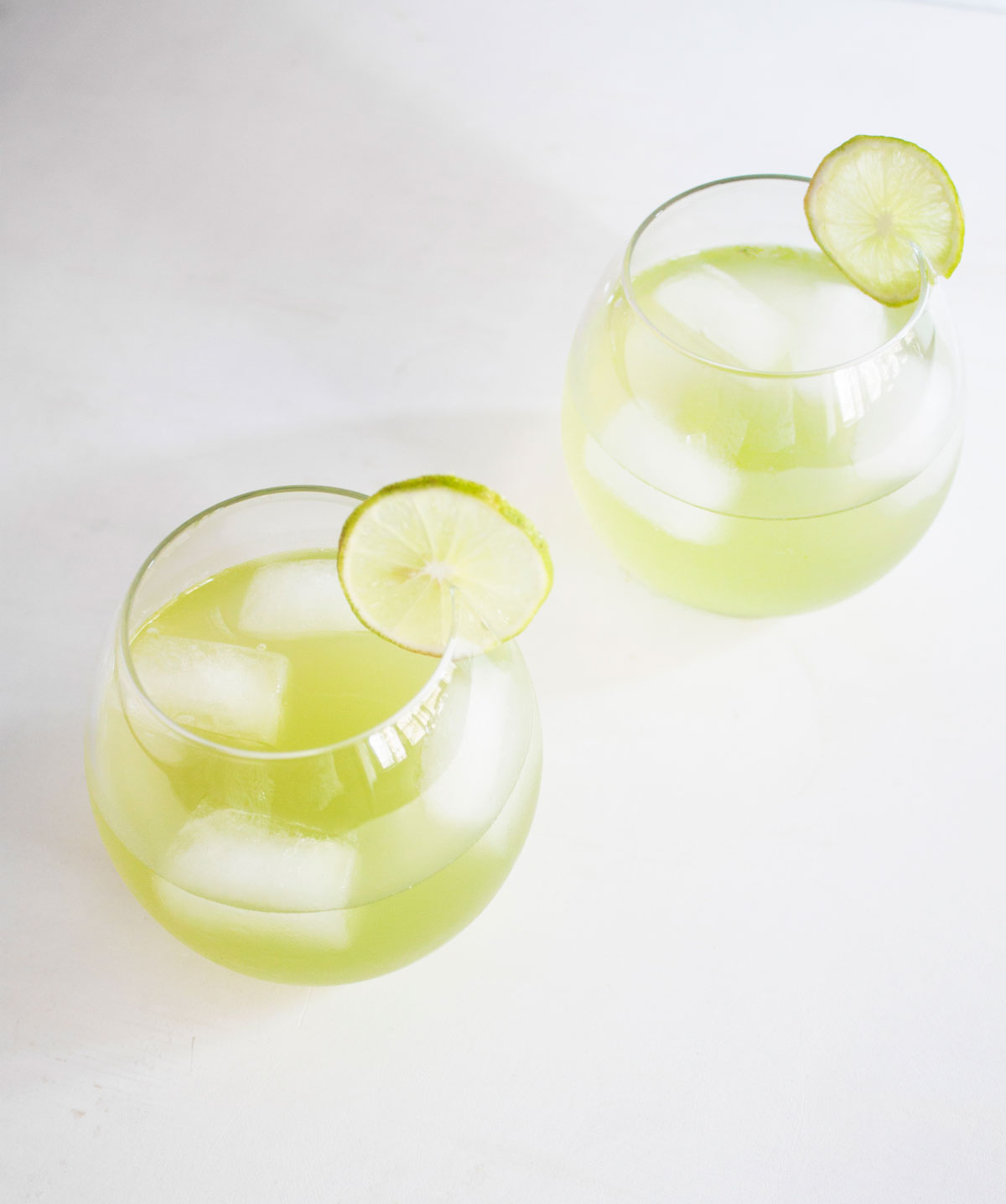 You will need:
60ml gin
1.5 tablespoons lime juice
1 tablespoon simple syrup
1 cup (packed) parsley
Lime wheel (for serving)
Directions:
Pour the gin, lime juice, and simple syrup into a cocktail shaker; top with ice and parsley. Shake vigorously until the outside of the cocktail shaker is cold – about 45 seconds. The chlorophyll in the greens gives this cocktail a green colour. Strain and serve with a lime wheel.
TURMERIC MARGARITA
You've had turmeric in tea, but what if you add the same anti-inflammatory, immune-boosting properties of turmeric even in your cocktail?! It's good for your health, good for your skin, good for you!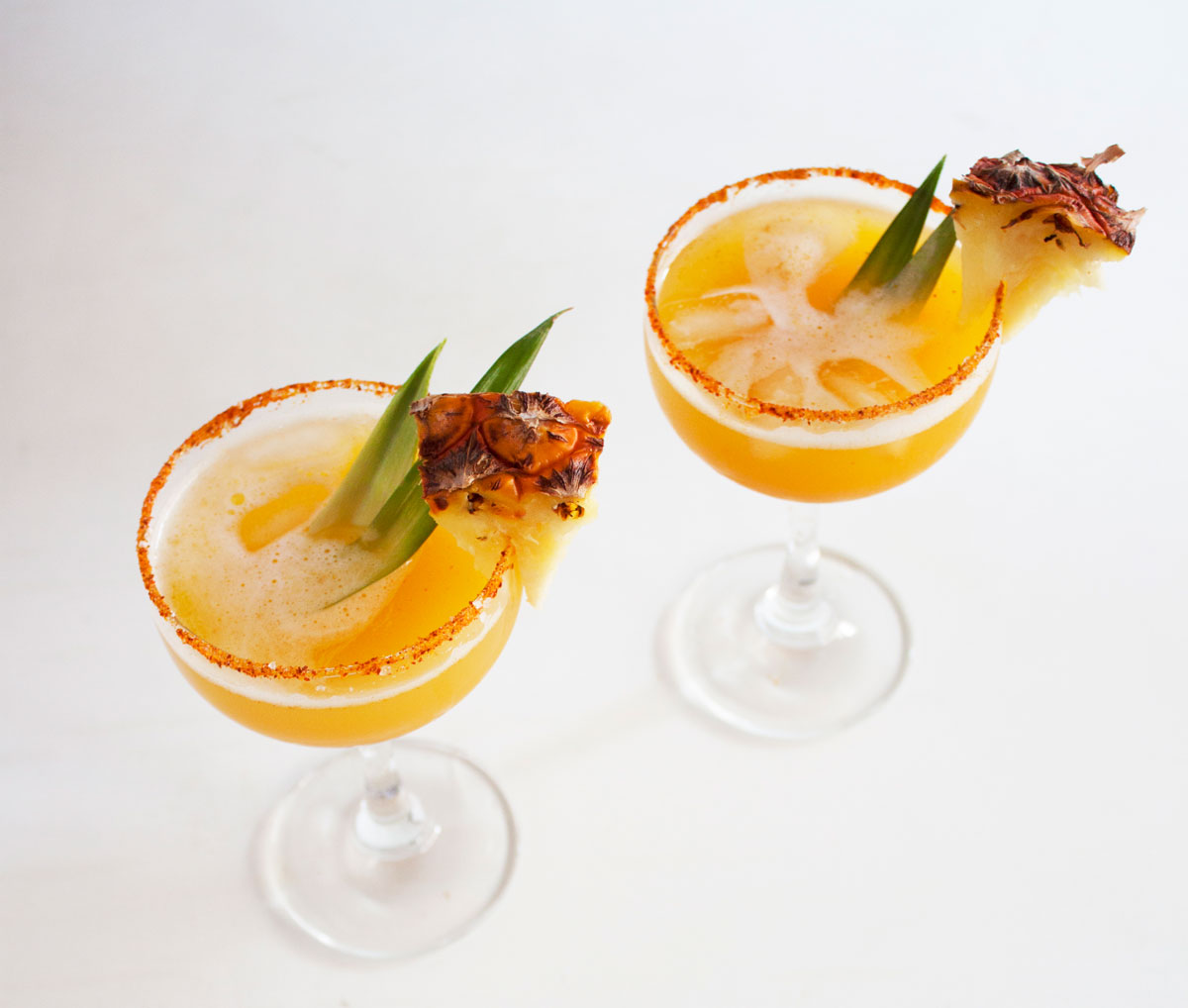 You will need:
60 ml tequila
1/4 cup fresh pineapple juice (not out of a juice carton)
1.5 tablespoons lime juice
1 tablespoon simple syrup/agave nectar
Pinch of turmeric
A mix of salt, chilli, sugar and turmeric for the rim
Pineapple wedge (for serving)
Directions:
Run a lime wedge along the rim of the glass. Roll the glass in the spice mix at a 45° angle to make the salt rim.
In a cocktail shaker, pour the tequila, pineapple juice, lime juice, and simple syrup with a pinch of turmeric and top with ice. Shake vigorously until the outside of the cocktail shaker is cold. Stain with a fine mesh sieve and serve with a pineapple wedge.
COCONUT COOLER
I can't imagine anything more refreshing than a glass of coconut water. Not the kind with added sugar or that comes out of a box, but fresh and natural coconut water. Vodka and coconut water are a great combination together; the coconut water helps you stay hydrated without piling on extra sugars.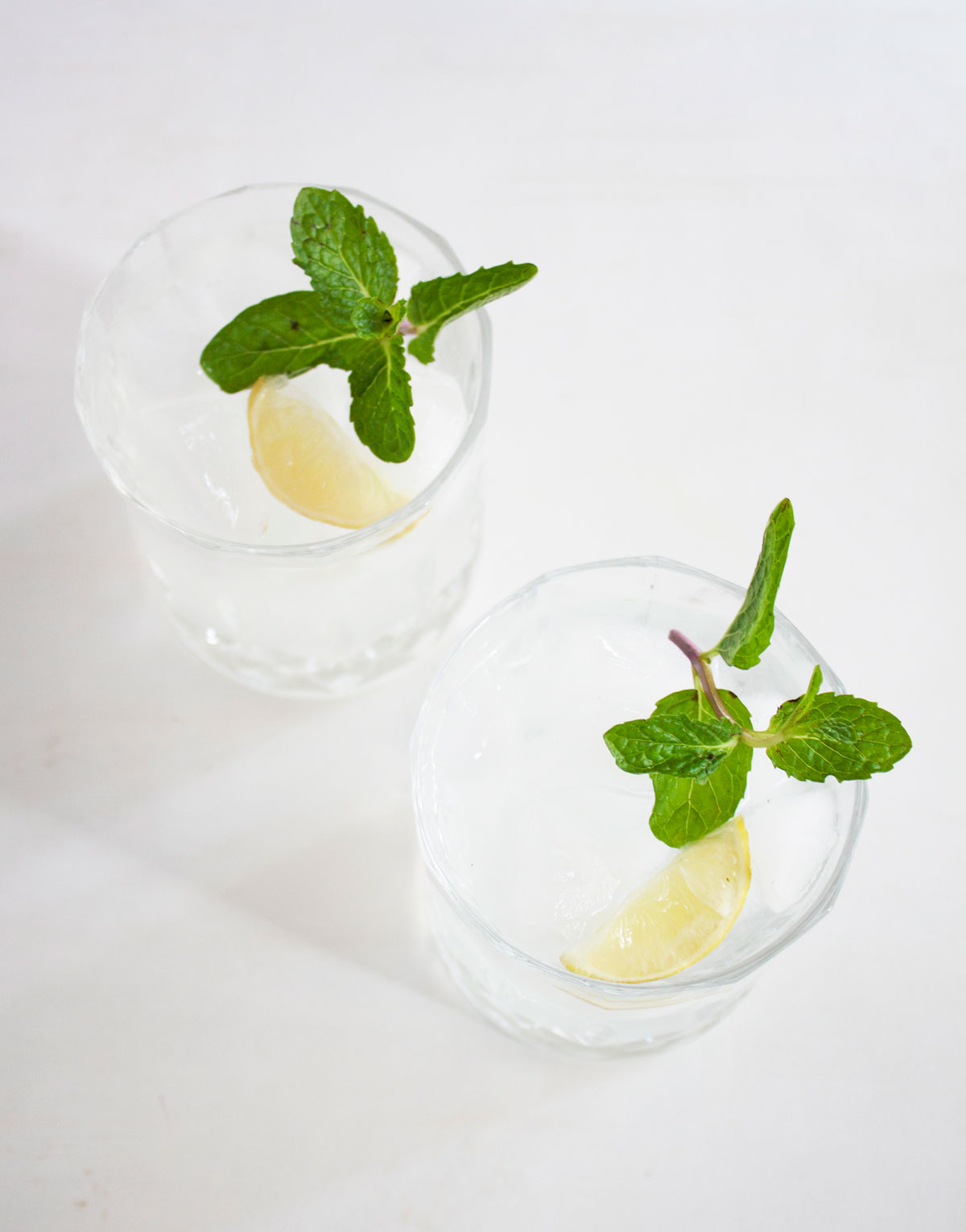 You will need:
60 ml vodka
8 oz coconut water
1.5 tablespoons lime juice
Lime wedge and mint leaves (for serving)
Directions:
Fill a low ball glass with ice. Pour in the vodka and top with lime juice + coconut water. Stir, and garnish with some mint leaves and a lemon wedge before serving.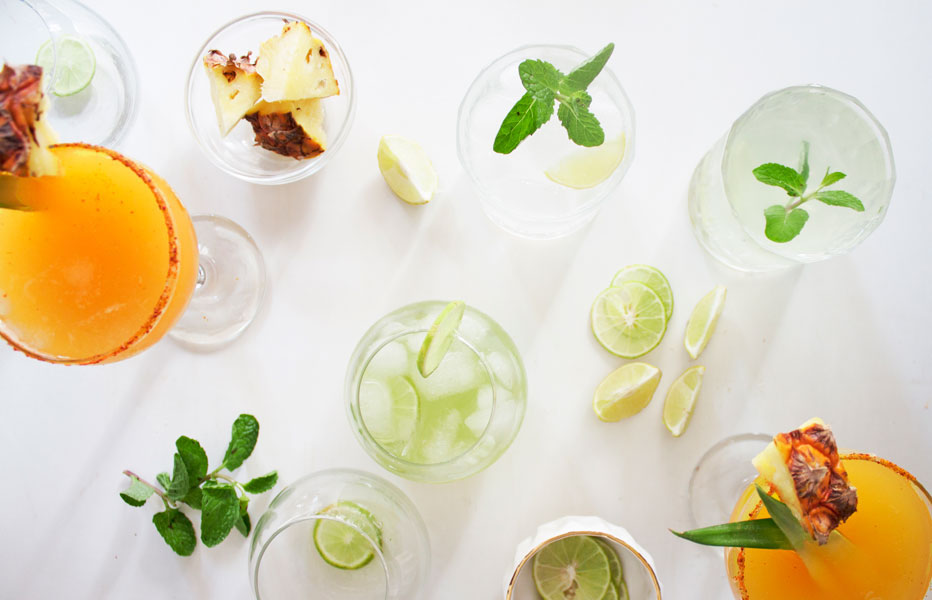 ---
What are your favourite healthyish cocktails?
Let us know: leave a comment, or tag @sprigandvine.in on your photos on Facebook and Instagram with the hashtag #goodfoodpractices