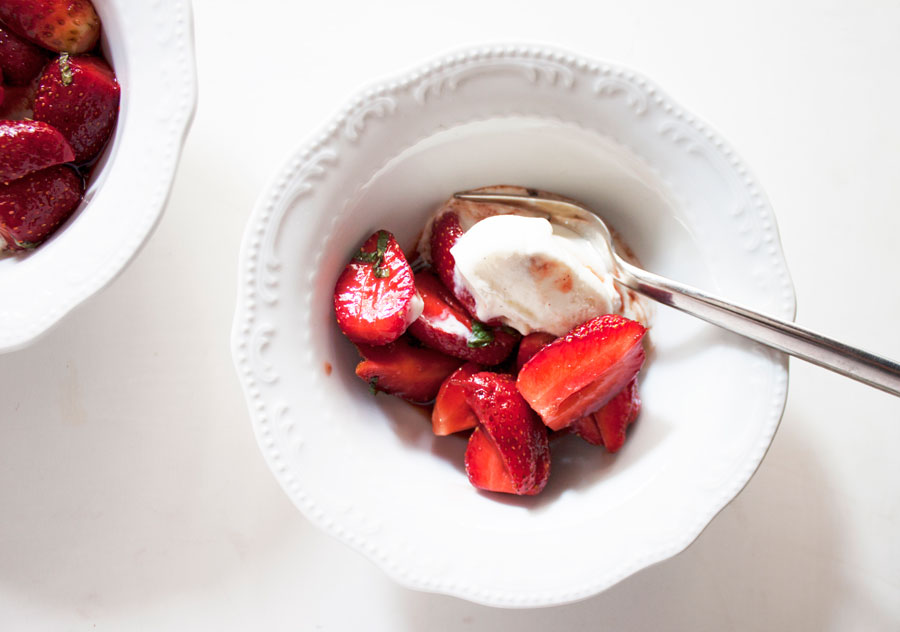 I first tried a version of this dessert at Casa Fabbrini in Tuscany. Seasonal summer berries drenched in wine, sweetened lightly and served up with homemade vanilla ice-cream, eaten after a hearty pasta meal. It was so simple, yet amazing. I knew I had to recreate it back home during the strawberry season!
If you're not much of a dessert person or baker, this one is for you. It's some parts sweet, and some parts tangy, and you can throw this together just before guests come over (make this right before your guests arrive, and it'll be ready in time for dessert!).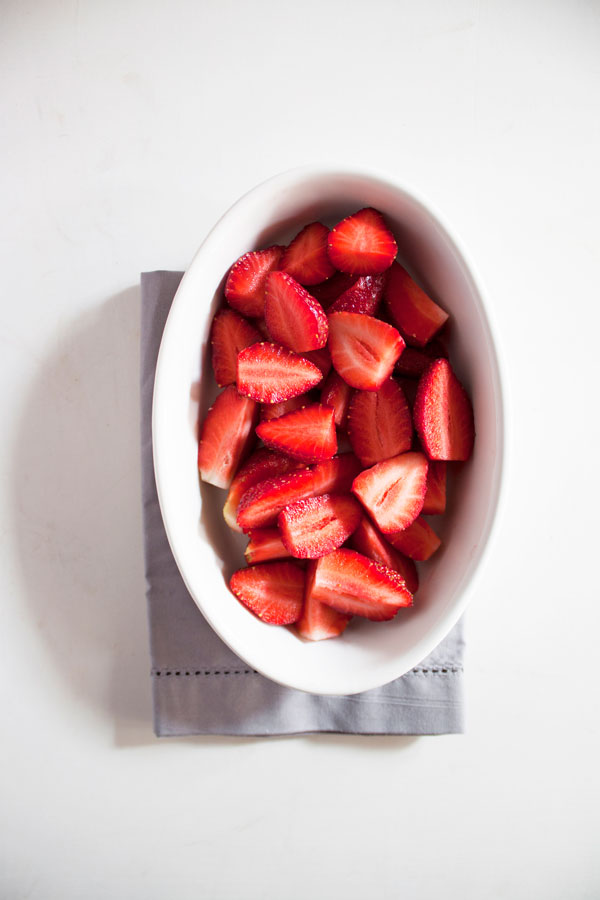 Chop up some strawberries (finely, or quartered – it's up to you), and let it macerate for a couple of hours with some sugar, lemon zest, lemon juice, white wine, and a splash of balsamic vinegar. I also added some fresh mint which worked beautifully with this. Serve it up just as is, or with some ice-cream, cream (coconut cream if you're vegan), or even as an accompaniment to shortbread or cake. It's divine. Try it while strawberries are still in season!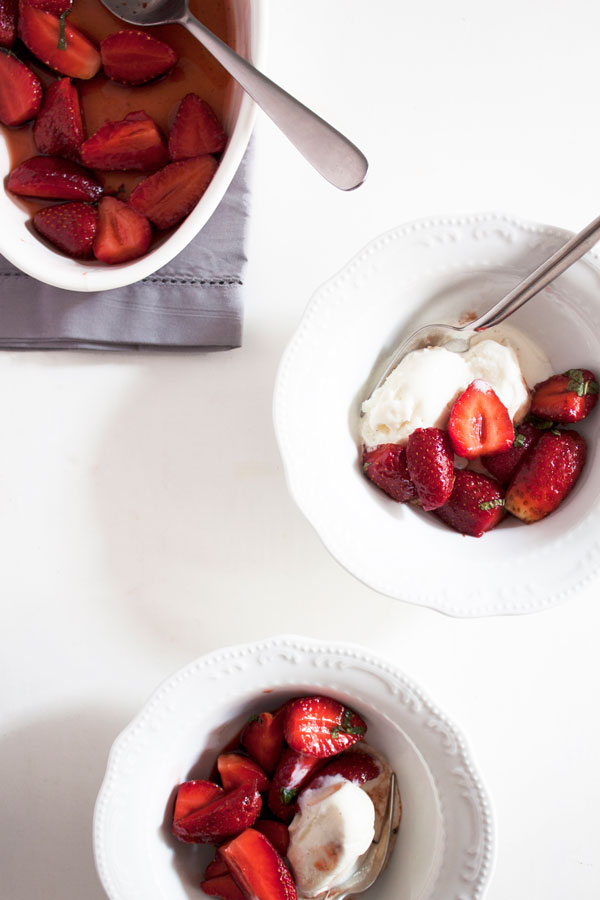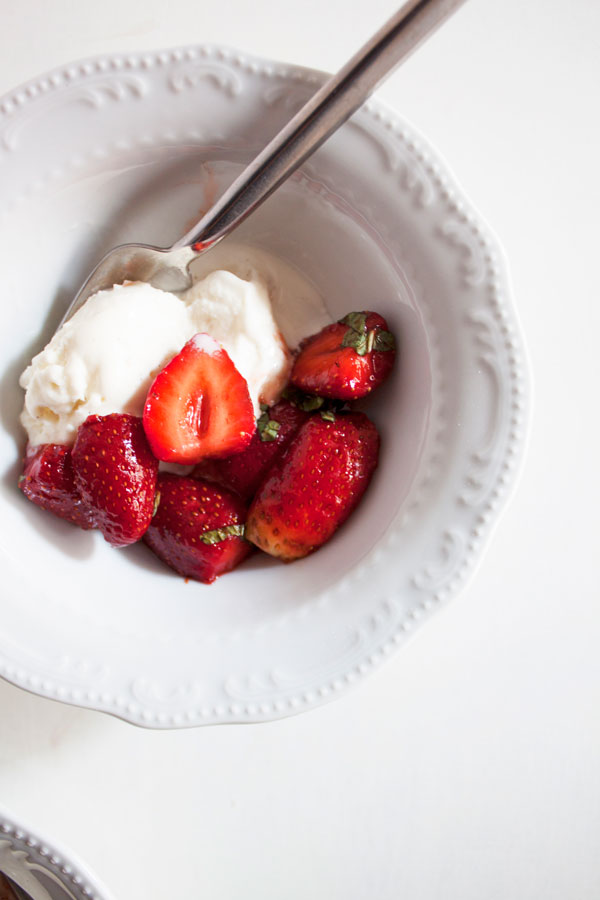 You don't really need precise measurements for this recipe, so I'm not including any. Just add everything as per taste and enjoy.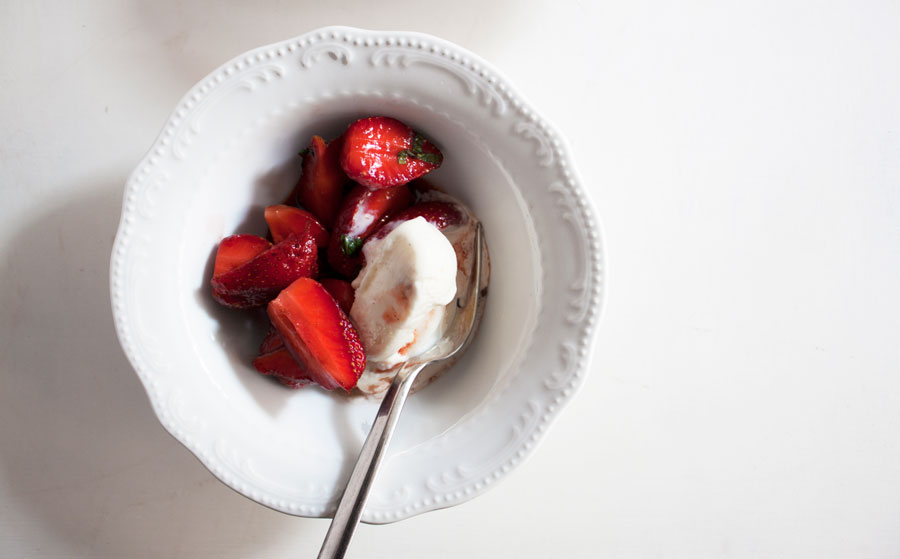 STRAWBERRIES IN WHITE WINE
INGREDIENTS
Strawberries, trimmed and quartered/chopped
Sugar
Lemon zest
Juice of ½ a lemon
Splash of white wine
1 tablespoon balsamic vinegar
Fresh mint, torn or chiffonade
INSTRUCTIONS
Add all the ingredients to a medium sized mixing bowl, and let the strawberries macerate in the refrigerator for a couple of hours (minimum 2-4, or overnight).
Spoon into bowls with a bit of the liquid and serve on its own, or with a dollop of ice-cream/cream.
*Note:
Even if you are not consuming wine for some reason, this tastes just as good. The balsamic vinegar, sugar, and lemon juice are enough to macerate it.
---
Did you make this recipe?
Let us know: leave a comment, or tag @sprigandvine.in on your photos on Facebook and Instagram with the hashtag #goodfoodpractices