It's easy to find an excuse not to cook. You get back home from work at 9pm, there are plenty of take-out and delivery options nearby, or you just don't have the ingredients with no time to buy groceries.
Cooking doesn't require a day's worth of slogging in the kitchen. Don't complicate things for yourself by making recipes that require twenty ingredients, most of which you're only going to use once. Freshly cooked food tastes tastes much better than your Swiggy order. It will definitely be more nutritious and wholesome too.
The easiest way to motivate yourself to cook meals at home? Start with simple recipes (find inspiration here), and keep your pantry stocked with these ingredients to get you cooking from scratch.
Read on to know about 5 kitchen essentials that every cook needs: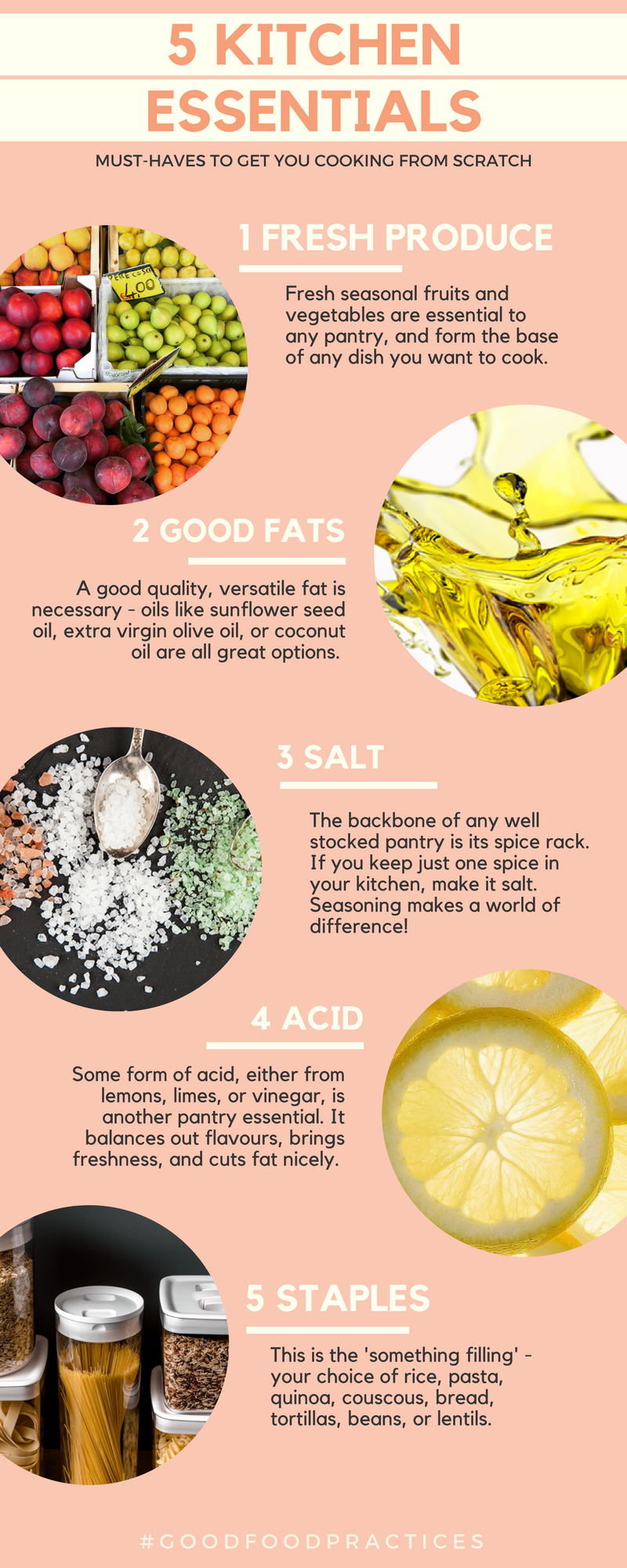 What are your favourite kitchen essentials? Any ingredients that you swear by?
Let us know:
Leave a comment, or tag @sprigandvine.in on your photos on Facebook and Instagram with the hashtag #goodfoodpractices