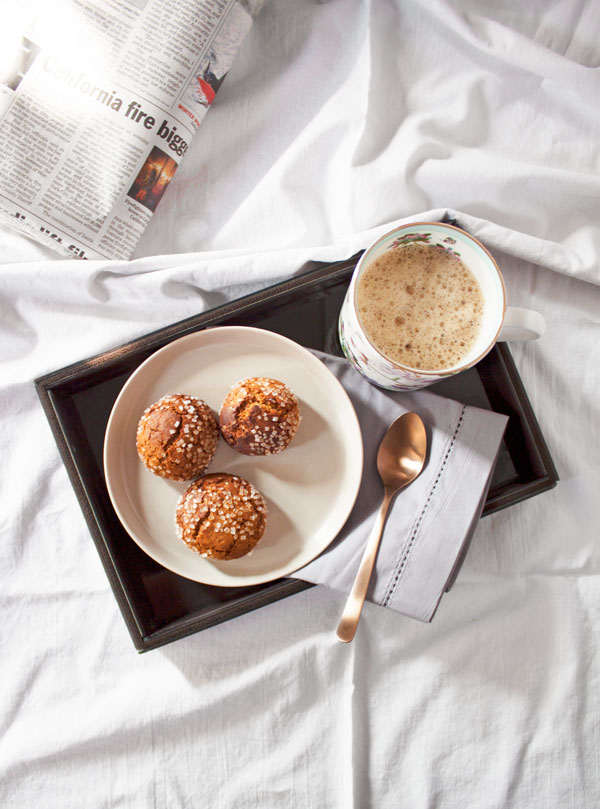 Even though I'm not much of a baker at all, come December and I felt like baking cookies. I don't know if it's just because it's the holiday season, or I was craving a sweet treat to go with my coffee. One late afternoon last week, I made a spur of the moment decision to bake a batch of these chai spice ginger cookies. Baking is said to be therapeutic, even more so in the winter, and especially if the aroma of these spicy gingery cinnamony cookies is anything to go by! Definitely better than any Christmas scented candle.
This recipe is adapted from one I bookmarked on Bon Appetit a year or so ago, but simplified and made with largely pantry staple ingredients. It's got a basic cookie dough with flour, butter, egg, sugar, and then a few extra things to make the centre really cakey and soft. I love ginger and cinnamon, so these are a little heavy on the chai spice flavour; but you can tone it down if you like something more subtle. It's also best to use sanding sugar or granulated sugar to roll the dough in before baking because it won't melt while baking, giving you the crystallised look on top of the cookies.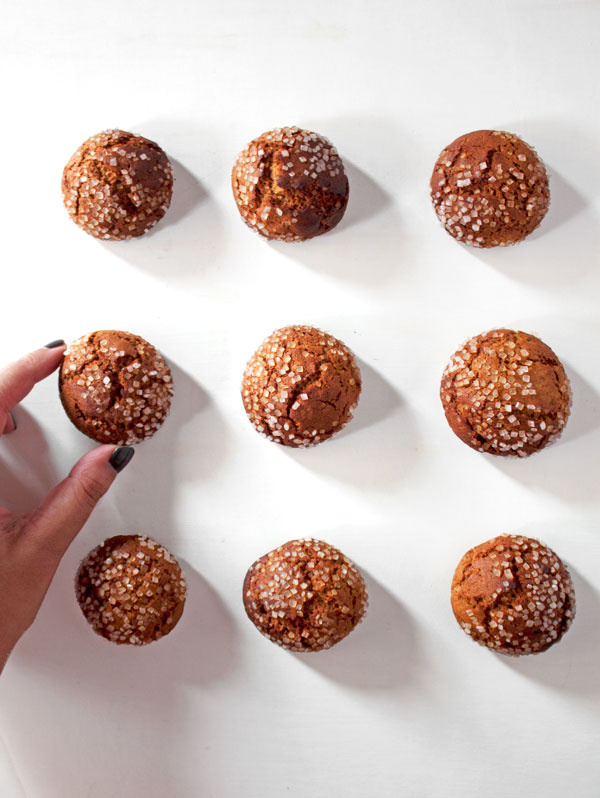 I love these ginger cookies with my morning coffee – they taste and smell absolutely divine. They make great gifts during the holiday season! Just pack them into little boxes or tins and bring them for your friends and family. The recipe makes quite a big batch too, perfect for sharing.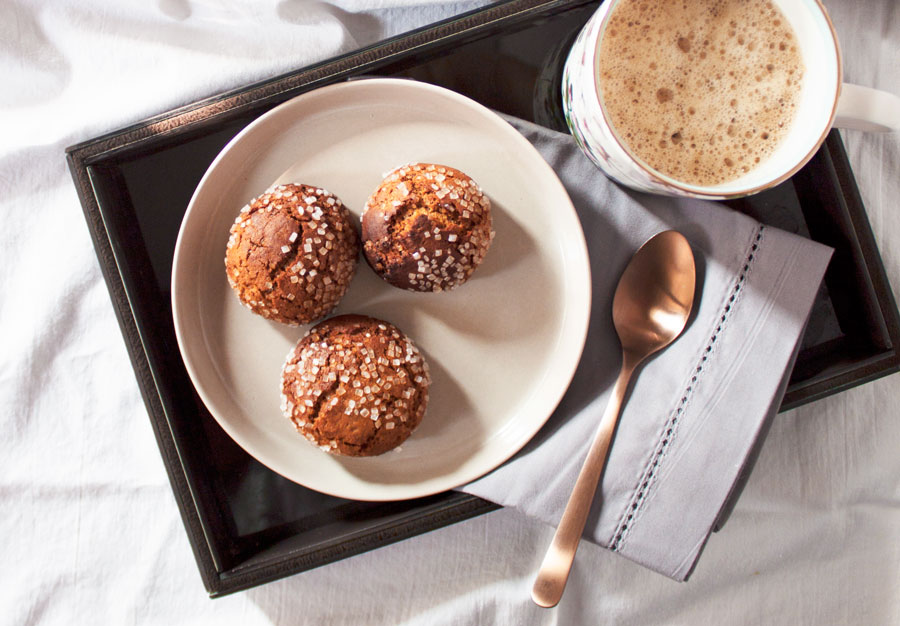 ---
CHAI SPICE GINGER COOKIES
INGREDIENTS
2 cups flour
2 teaspoons baking soda
1½ teaspoons ground ginger
1½ teaspoons ground cinnamon
¾ teaspoon ground cardamom
½ teaspoon ground nutmeg
½ teaspoon salt
1 egg
½ cup butter, melted
⅓ cup granulated sugar
¼ cup brown sugar
⅓ cup honey (or maple syrup/molasses*)
Sanding sugar/granulated sugar for rolling
INSTRUCTIONS
Preheat the oven to 190°C.
In a small mixing bowl, whisk together the dry ingredients - flour, baking soda, ground ginger, cinnamon, cardamom, and salt.
In a large mixing bowl, whisk together the egg, butter, granulated sugar, brown sugar and honey. Add the dry ingredients and mix just to combine. Chill the dough for 10-15 minutes the fridge to make it easier to roll (less sticky).
Place the sanding sugar or granulated sugar in a shallow bowl or plate. Scoop out tablespoon sized balls of the dough and roll gently between your palms to form a ball.
Roll in the sugar to coat and place 2" apart on a parchment-lined baking tray.
Bake cookies for 8-10 minutes, by placing the trays in the upper and lower thirds of the oven, switching the trays once (halfway) to ensure even baking. The cookies are done when they appear puffed and cracked. Over baking will result in dense cookies, not the soft cakey centre these call for.
*Note:
Molasses has a more robust flavour as compared to honey or maple syrup. If using, your cookies will be taste a little bit more bitter and stronger.
---
Did you make these chai spice ginger cookies?
Let us know: leave a comment, or tag @sprigandvine.in on your photos on Facebook and Instagram with the hashtag #goodfoodpractices