It's flu season and there's a nasty bout of flu doing the rounds. I tried really hard to avoid falling sick by drinking copious amounts of ginger tea, but finally succumbed to a cold this week. It seemed like the perfect time to revisit the ancient Ayurvedic recovery tonic that is taking the world by storm: golden milk.
You probably knew this by the name of "haldi doodh" as a child growing up in India. "Turmeric latte" is what it's become famous as now.
It's an immune-boosting drink, with anti-inflammatory and antioxidant properties.
What else?
A great remedy for a cold and cough
Soothes the digestive system
Makes your skin glow
Helps muscle recovery
Aids sleep
Basically it's all round good for you.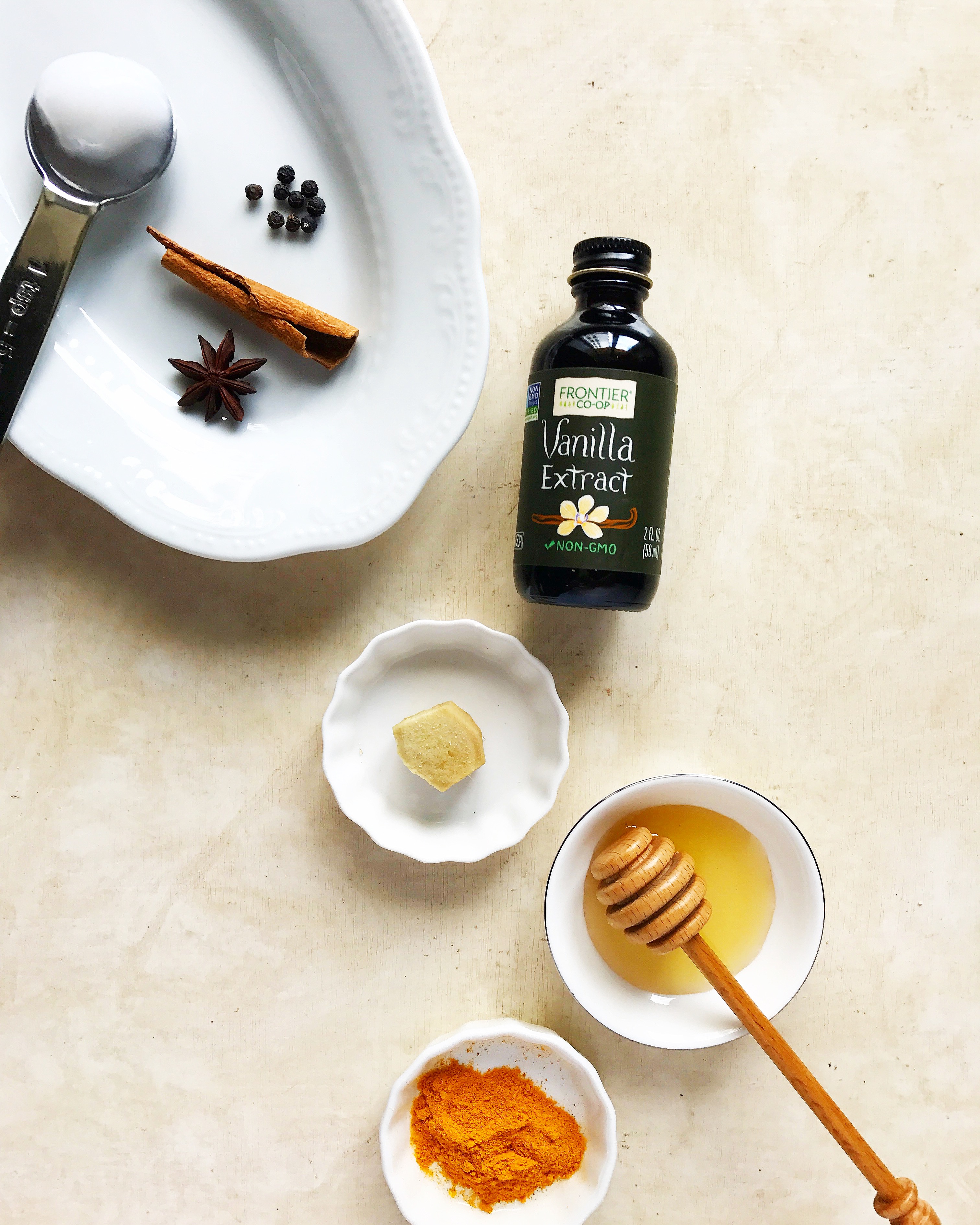 I love the spiciness of the ginger, cinnamon, star anise and black peppercorns. You can even add nutmeg and cardamom. I like mine with a hint of vanilla. Make it with any milk of your choice – regular full fat milk or almond milk. A few splashes of coconut milk or cashew milk will make it creamier.
Don't leave out the coconut oil – healthy fats help in better absorption of turmeric's properties!
Add in a dab of honey or any sweetener of your choice (agave, maple syrup, coconut sugar) in the end to sweeten the deal. 🙂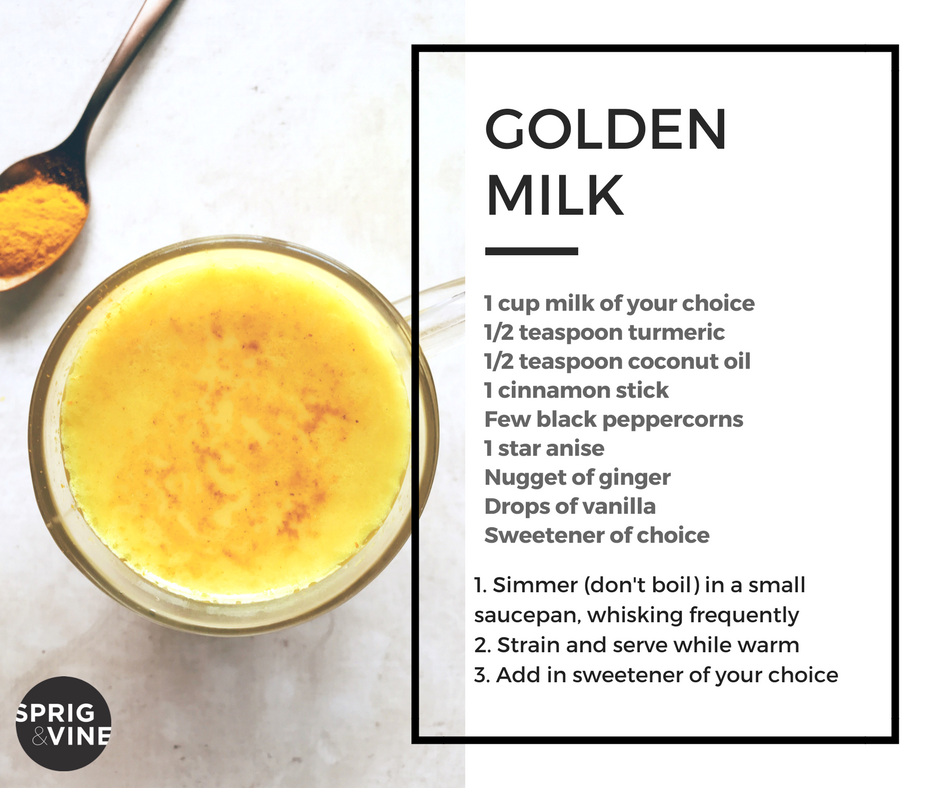 Did you make this recipe?
Leave a comment, or tag @sprigandvine.in on your photos on Instagram and Facebook, and hashtag it #goodfoodpractices