Post vacation struggles are the realest when you're trying to get back into the daily healthy eating routine. Not only do you need to adjust to being back at work, answer missed emails, catch-up on workouts… but you also need to detox from the vacation binge. Whether you hit the bars too hard, or if traveling and adjusting to the time-difference makes you feel bloated – this smoothie is a great system reset.
Why it's so great
Ginger helps soothe your digestive system
Cucumber helps flush out the toxins
Coconut water helps in hydration
A glass of this will go a long way in helping you restart after a slump!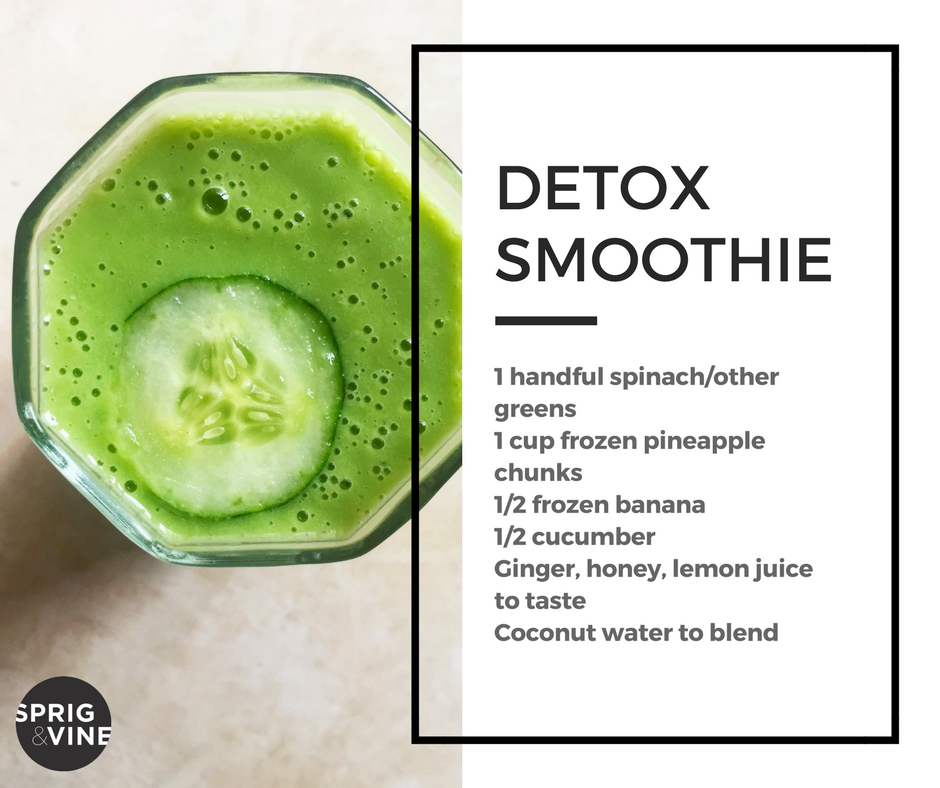 Did you make this recipe?
Leave a comment, or tag @sprigandvine.in on your photos on Instagram and Facebook, and hashtag it #goodfoodpractices