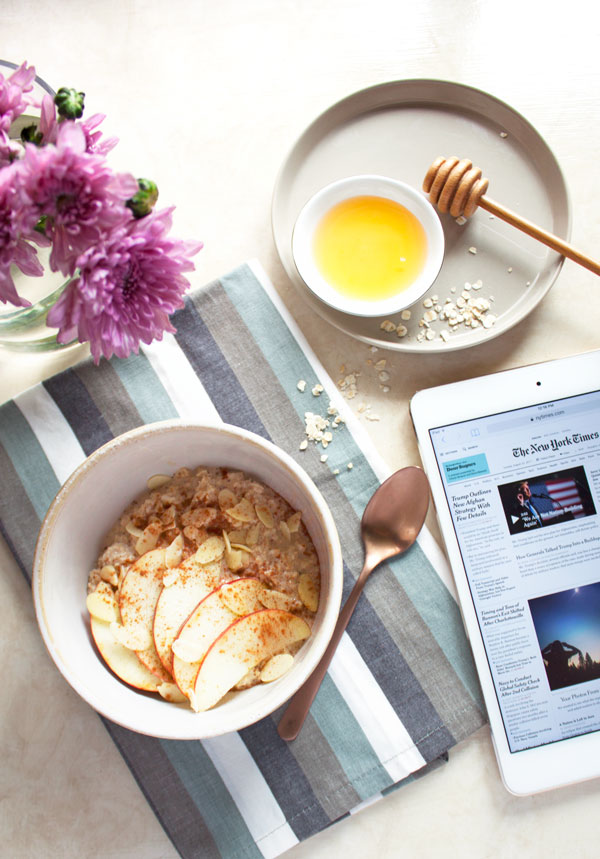 Are you always in a hurry in the morning, preferring an extra 30 minutes of sleep over cooking breakfast? Or are you stuck in a breakfast-rut, tired of rotating the same three things all week long?
If you said yes to either of those questions, here's your answer:
Overnight Oats.
This is such a simple concept, yet tastes so good. It's perfectly healthy too. You basically need to throw everything together in a mason jar and mix it up the night before, and let the refrigerator do the rest of the work. The next morning, breakfast is ready and waiting for you!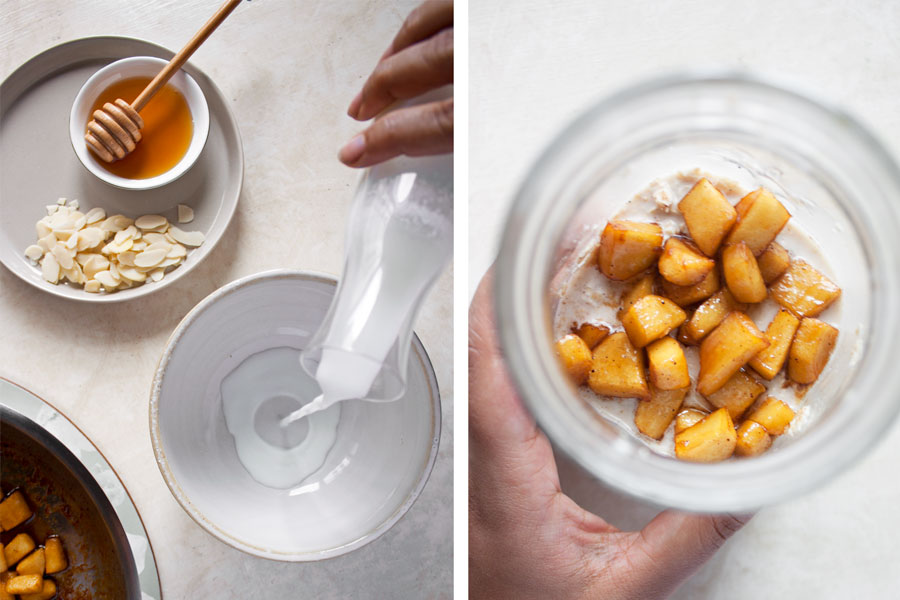 I became a fan of oats in college, as this was the closest I came to eating a proper 'breakfast.' The rest of the time, breakfast was a cup of coffee – and if I had the time to stop and buy a bagel, it was a lucky day! I would buy packaged instant oatmeal containers, but when I realised how much sugar each serving contained, I needed an alternative. These overnight oats was my solution.
I love the combination of apples, brown sugar, and cinnamon… it's almost like apple pie! Add to it some toasted almond flakes for the crunch, and you have a yummy breakfast bowl.
In this recipe, I've caramelised the apples first, to emphasise the apple pie flavours, but you can make it simpler by just adding chopped apples too.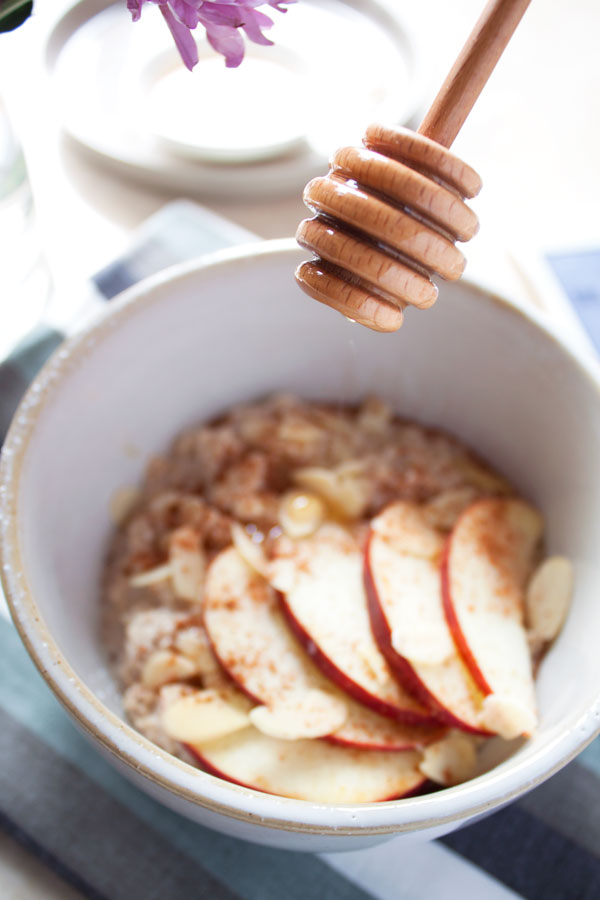 Try it with other fresh fruit like bananas or berries, or just a combination of nuts and seeds.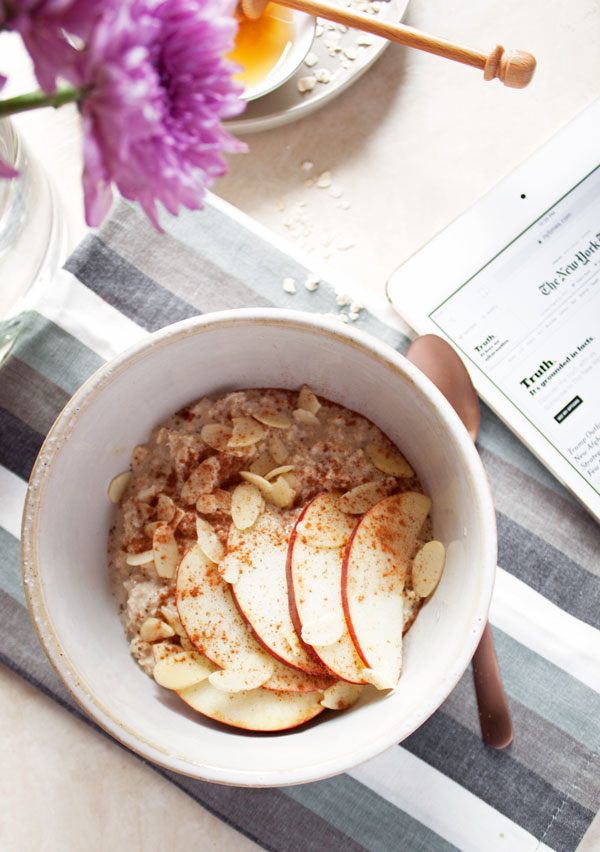 APPLE CINNAMON OVERNIGHT OATS
INGREDIENTS
1 tablespoon butter
Brown sugar, to taste
½ apple, chopped into cubes
Pinch of cinnamon
½ cup old-fashioned rolled oats
¾ cup milk of your choice
1 tablespoon honey (or more to taste)
¼ teaspoon vanilla
Another pinch of cinnamon
Toppings:
½ apple, chopped or thinly sliced
Toasted almond flakes
Chia seeds (optional)
INSTRUCTIONS
In a small saucepan, melt the butter and sugar. Add the chopped apple and sauté until slightly caramelised. Sprinkle some cinnamon and take it off the heat.
Mix the oats, milk, honey, vanilla, and cinnamon together in a small bowl.
In a mason jar (or container of your choice), layer the oats and caramelised apples and refrigerate overnight.
The next morning, transfer the overnight oats into a bowl, top with some fresh apple slices and toasted almonds flakes and serve chilled! You can also add a sprinkle of chia seeds and some extra cinnamon, if desired.
Alternatively, add your toppings to the jar itself and take it with you on the go!
Did you try this recipe?
Leave a comment, or tag @sprigandvine.in on your photos on Instagram and Facebook, and hashtag it #goodfoodpractices