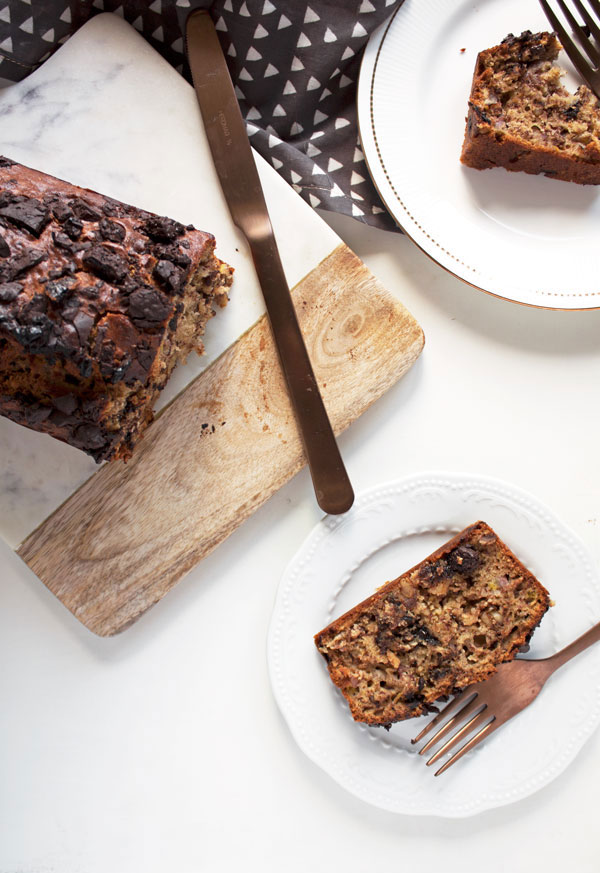 Everyone loves good banana bread.
You know that baking a loaf of banana bread is serious business when Chrissy Teigen is willing to go on a city wide scavenger hunt to source brown bananas for it. I adore banana bread too, but if I'm being honest, I wouldn't bother with baking something super complicated twice. Its a good thing then that this recipe is so easy.
Made with all pantry staple ingredients, this recipe requires only one bowl, and less than an hour of baking that fills up your kitchen with the divine smell of freshly baked banana bread. It's an excellent way to use the bananas lying on your countertop that have got more than a few brown spots. There are probably a million recipes available to make this (Chrissy has one too), but this one really, really works. It makes a moist, flavourful, crunchy, yummy bread each time. Every time that I've made a loaf of this, we managed to finish the entire thing as soon as it's out of the oven.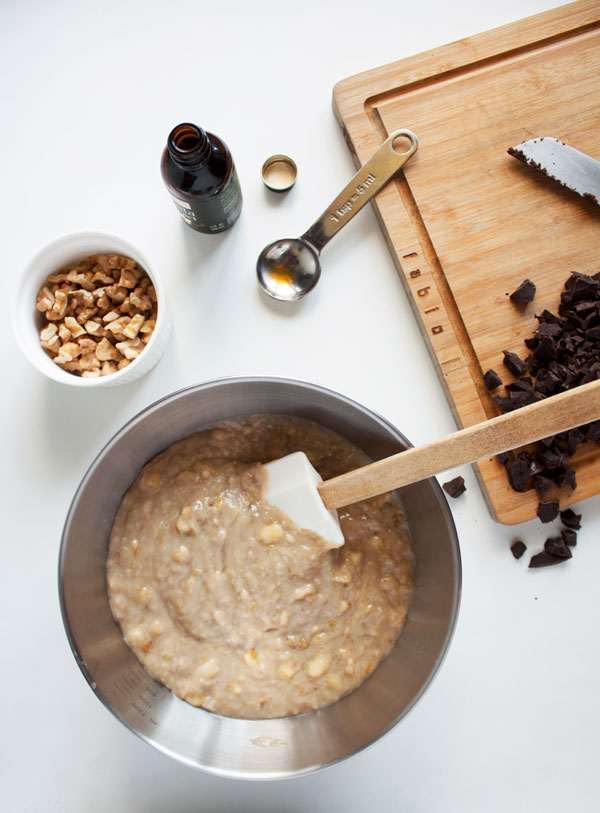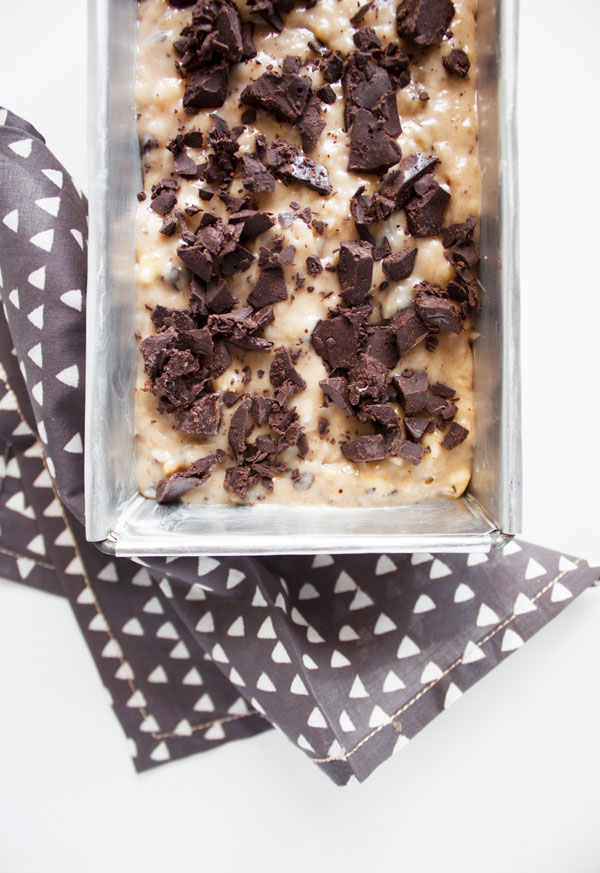 I usually make banana bread with toasted walnuts and roughly chopped up chocolate, but this recipe works just as well for a plain bread. If you're using walnuts, toast them. It's a simple step that seems cumbersome as it requires constant attention (the nuts burn very quickly). You might even be tempted to skip it, but don't. Do it for the banana bread. Lightly toast the nuts either in the oven or on a dry skillet on the stove.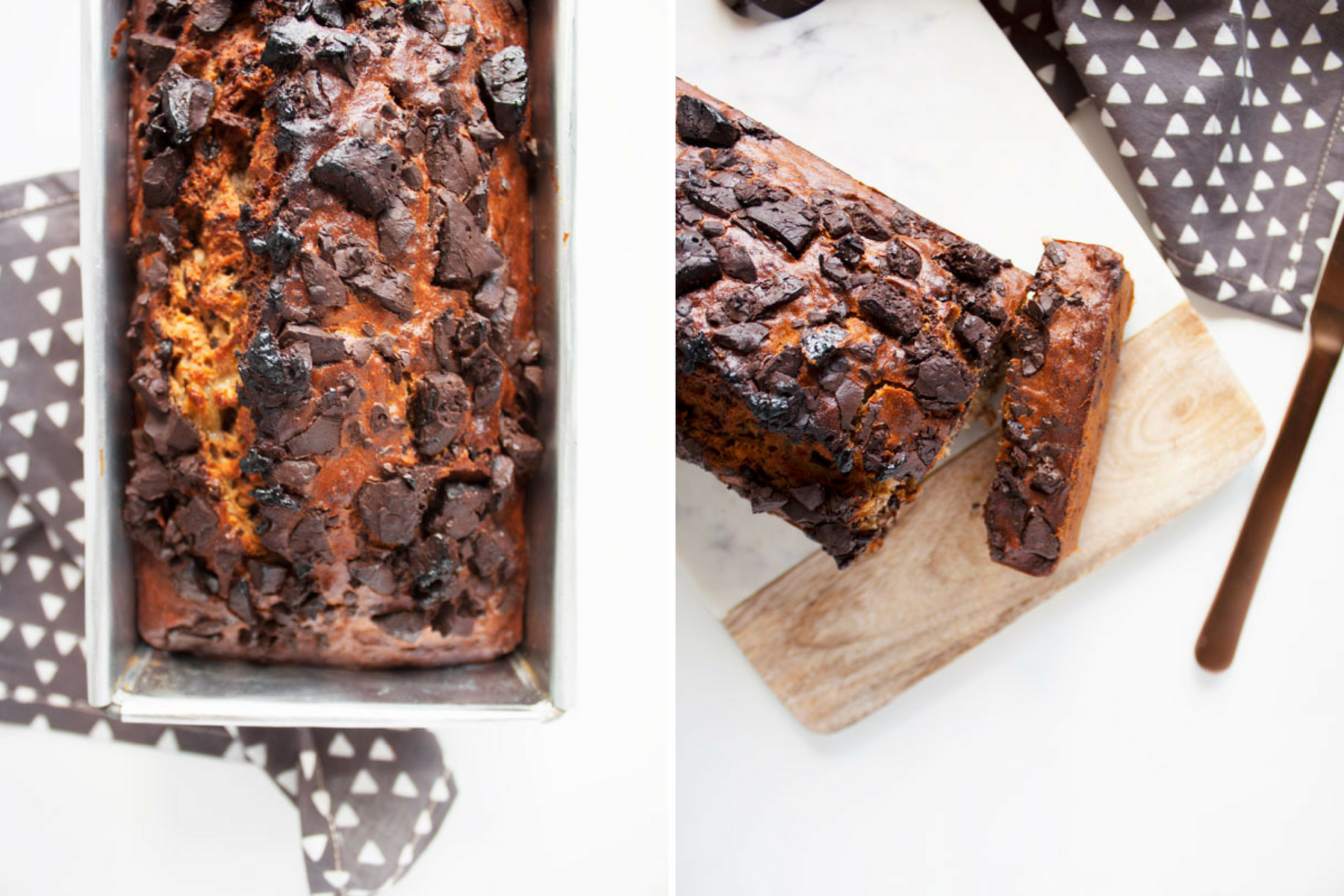 Enjoy a slice warm out of the oven, just plain with your coffee, or slather it with butter or cream cheese. Can you imagine how good this will taste with creamy labneh? Or with a generous dollop of whipped cream. While we're being indulgent, why not make a sundae out of it? Serve crumbled warm banana bread topped with ice-cream and a chocolate/caramel drizzle.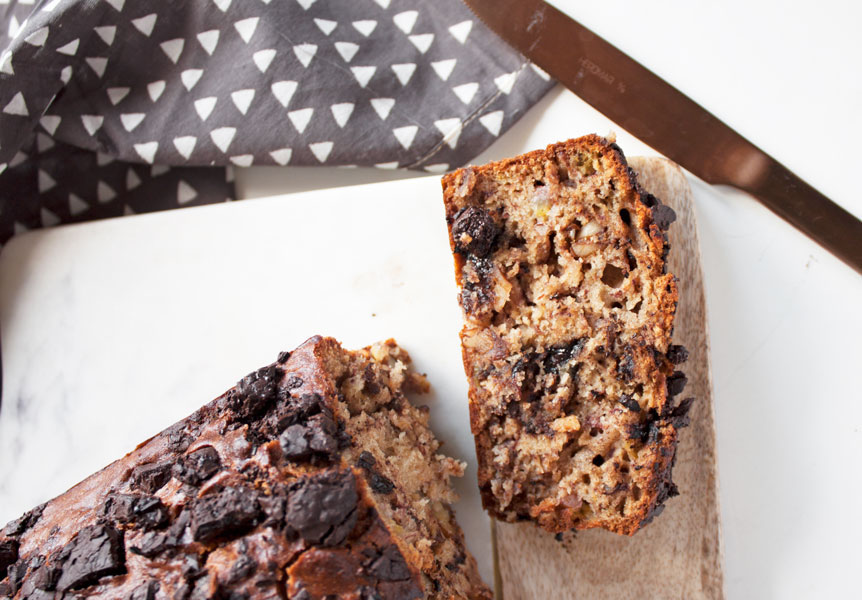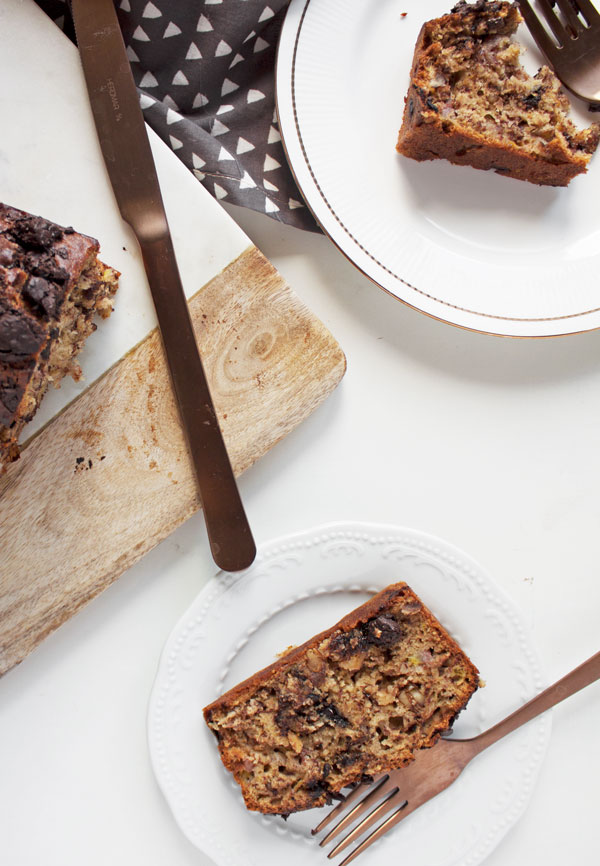 BANANA BREAD
INGREDIENTS
3 ripe bananas
⅓ cup butter, melted
1 egg, lightly beaten with a fork
½ cup sugar
1 teaspoon vanilla extract
1 teaspoon baking soda
A pinch of salt
1½ cups all-purpose flour
Optional: ½ cup roughly chopped dark chocolate; ½ cup toasted chopped walnuts
INSTRUCTIONS
Preheat the oven to 175°C (or 300°F).
In a medium sized mixing bowl, add the bananas and mash using a fork until smooth.
Add the butter, egg, sugar, vanilla extract, baking soda, salt, and flour, and mix well until fully combined.
Fold in the walnuts and chocolate, if using.
Pour the batter into a greased loaf tin, and smooth over the top with a rubber spatula. Top with additional chocolate.
Bake for 45 minutes, or upto an hour - until a toothpick comes out clean. Once cool enough to handle, invert the bread onto a wire rack and let it cool down completely.
To serve: slightly warmed up, either by itself, with fresh whipped cream or ice-cream.
Did you make this recipe?
Let us know: leave a comment, or tag @sprigandvine.in on Facebook and Instagram with the hashtag #goodfoodpractices.