Summer is here in full swing, and how. With temperatures soaring above 35°C and the humidity being close to 90%, I'm spending my days mostly indoors in the comfort of the air conditioner. Even a few minutes spent outside leaves me feeling sticky and irritated, and I try to avoid it when I can. As the heat has become quite unbearable, even the thought of eating a hot meal sounds very unappealing. These days all I'm craving is food that is cold and refreshing.
I've been obsessing over soba noodles lately, and a cold soba salad is quite the perfect lunch for summertime. It's light and cooling, yet substantial enough that you feel satisfied with the meal (and not hangry in less than two hours which is often the case with a "salad" meal). Since soba noodles are made from buckwheat, they also don't give you that post carb-y slump.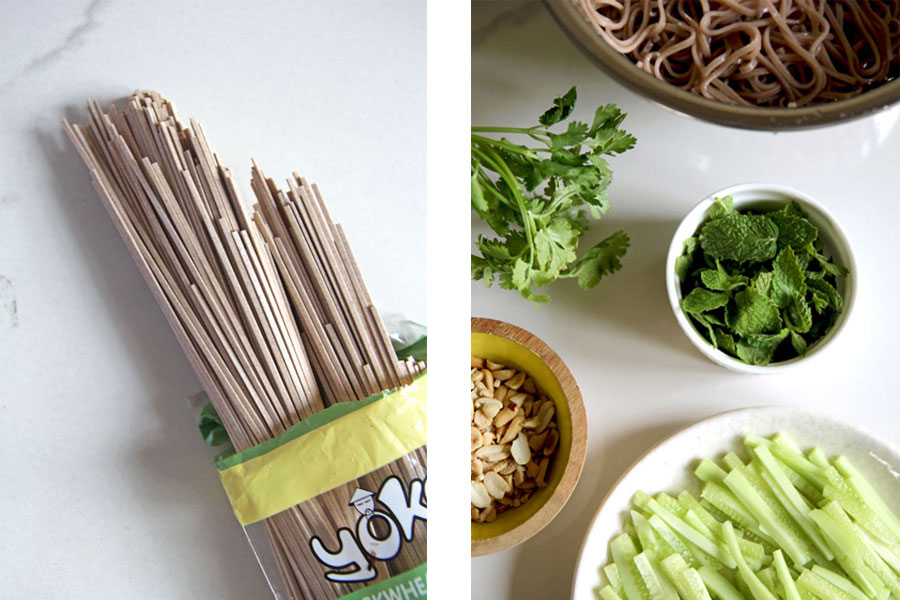 While I'm usually up to the task of spending time in the kitchen cooking up a meal, these days the last thing I want to do is spend time over a stove. This salad requires zero time over the stove, and takes less than 15 minutes to prepare (could be much quicker if you don't care about how uniformly the ingredients are chopped, i.e. me these days).
Also, this recipe uses mango, which is perfect — I couldn't ever have enough ways to incorporate mangoes into all my meals during the summer! Sweet, savoury, and a little bit tangy, this Japanese inspired soba salad is one that I've been making a lot lately.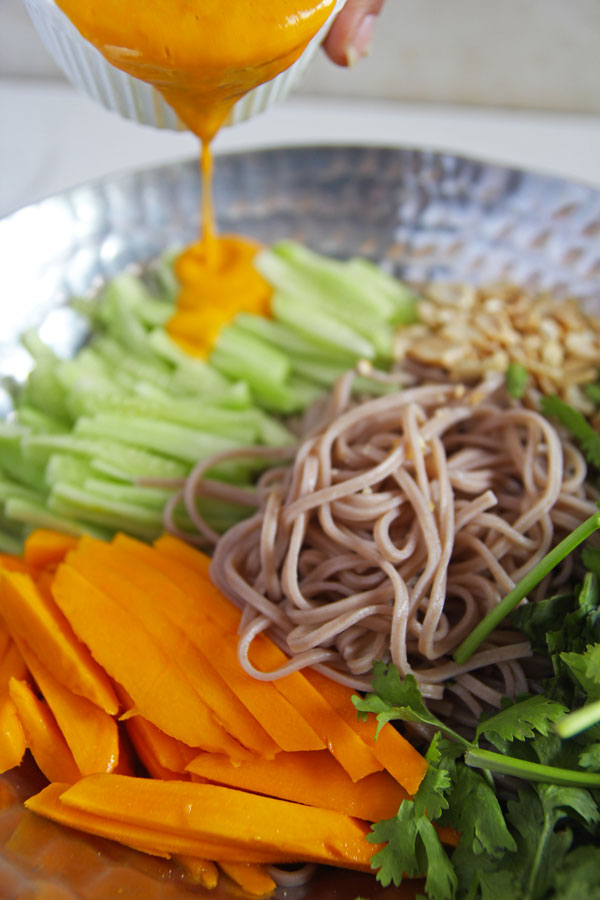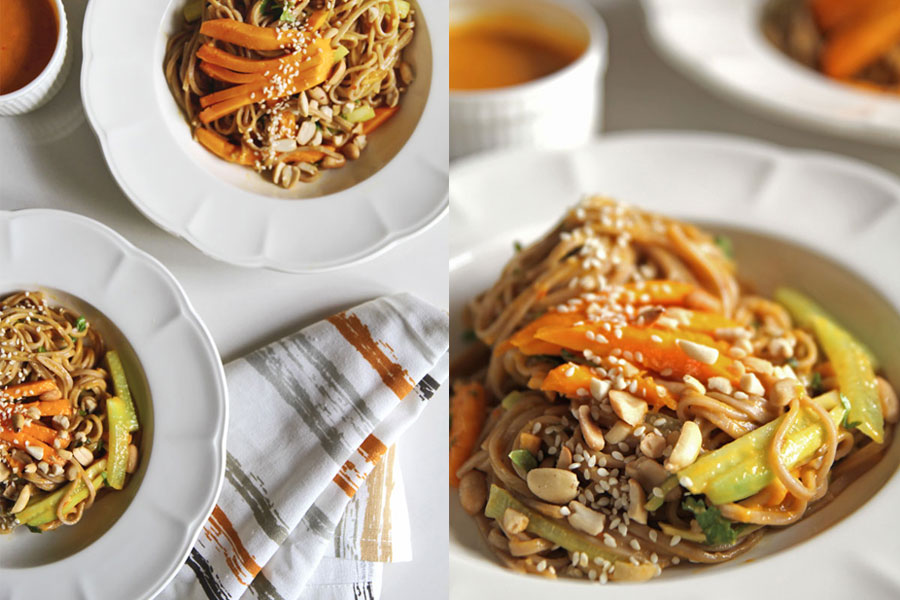 SUMMER COLD SOBA SALAD WITH MANGO
INGREDIENTS
For the dressing:
½ cup chopped mangoes
¼ cup rice wine vinegar
3 tablespoons lime juice
1 tablespoon sesame oil
1 tablespoon soy sauce
1 tablespoon olive oil
1 tablespoon chilli garlic paste
1 tablespoon minced ginger
Salt, to taste
For the salad:
2 medium mangoes, sliced into matchsticks
1½ cups sliced cucumber (about 2 small cucumbers)
1 bunch chopped mint leaves
Handful of chopped basil
½ cup chopped coriander
⅓ cup peanuts, roughly chopped
White sesame seeds, to sprinkle on top
INSTRUCTIONS
Cook the soba noodles as per the packet instructions. Dunk the cooked noodles in a big bowl of iced water until chilled, a couple of minutes. Drain and set it aside.
Add all the ingredients for the dressing into a blender and blend for a minute or until combined. Taste the dressing and adjust salt as required.
In a large bowl, combine the mango, cucumber, mint, basil, and coriander. Add the dressing and chopped peanuts, and lightly toss.
Add the chilled soba noodles to the bowl and toss until well combined.
Sprinkle with sesame seeds and serve chilled.
Did you make this recipe?
Leave a comment, or tag @sprigandvine.in on your photos on Instagram and Facebook, and hashtag it #goodfoodpractices