The start of the mango season signals the arrival of summer, excitement setting in as mangoes start appearing in the stalls of local fruit vendors. We Indians are as obsessed with mangoes as we are with Bollywood, and from April to late July, mangoes are consumed every single day for breakfast, lunch, or dinner.
With a thousand different varieties available during the different months, everyone has a favourite that they fervently believe is the best variety of mango. Each type has a distinct fragrance, some being juicier than the others, some with a golden yellow pulp and some, vibrant saffron.
Growing up, eating mangoes as a quick after-school snack, or added to cereal in the morning, or even as dessert after dinner, was the norm. I usually ate mangoes in sweet preparations like desserts, smoothies, or milkshakes. However, recently, I've discovered that mangoes with a pinch of salt and a squeeze of lemon tastes YUM.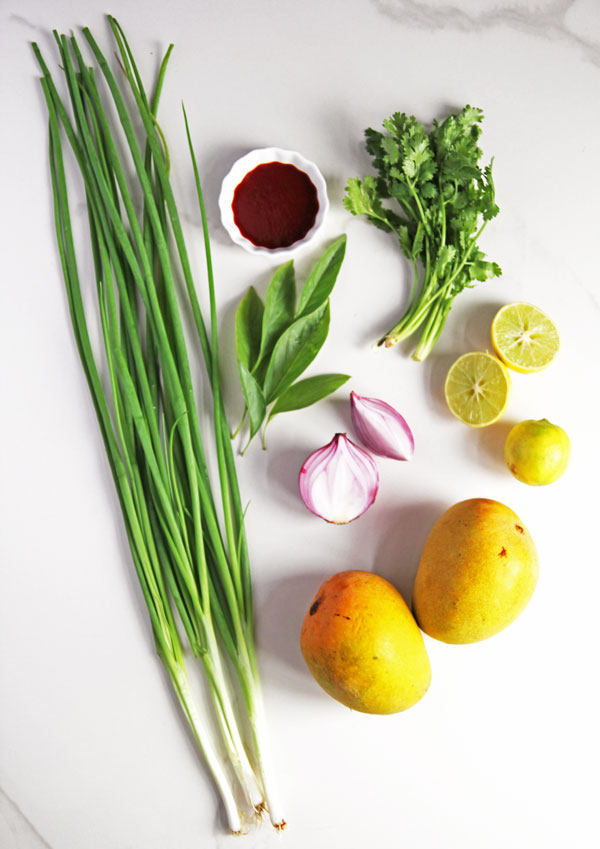 This simple mango salsa is a variation of the traditional pico de gallo, substituting mangoes for tomatoes. It can be served with tacos, in burrito bowls, or simply scooped up with tortilla chips (or eaten on its own!).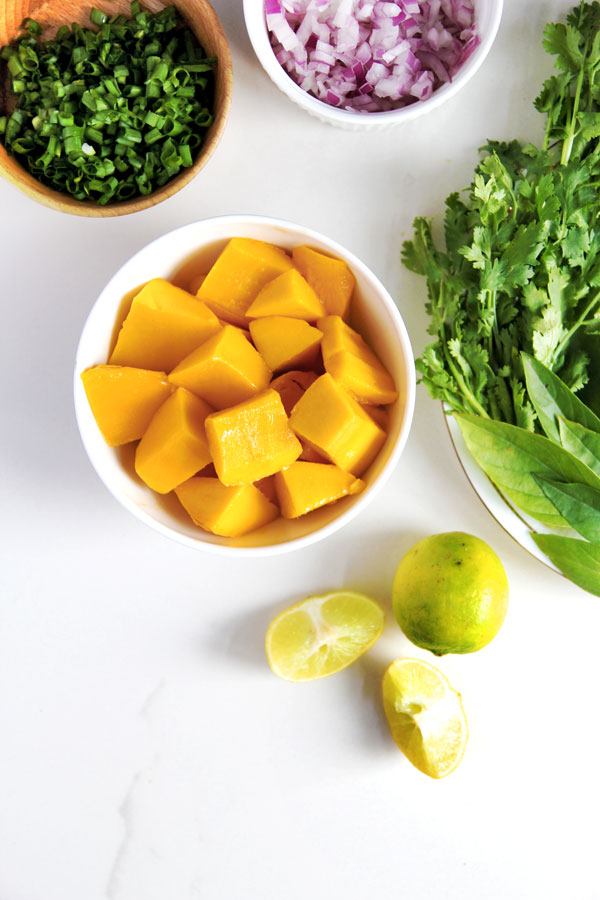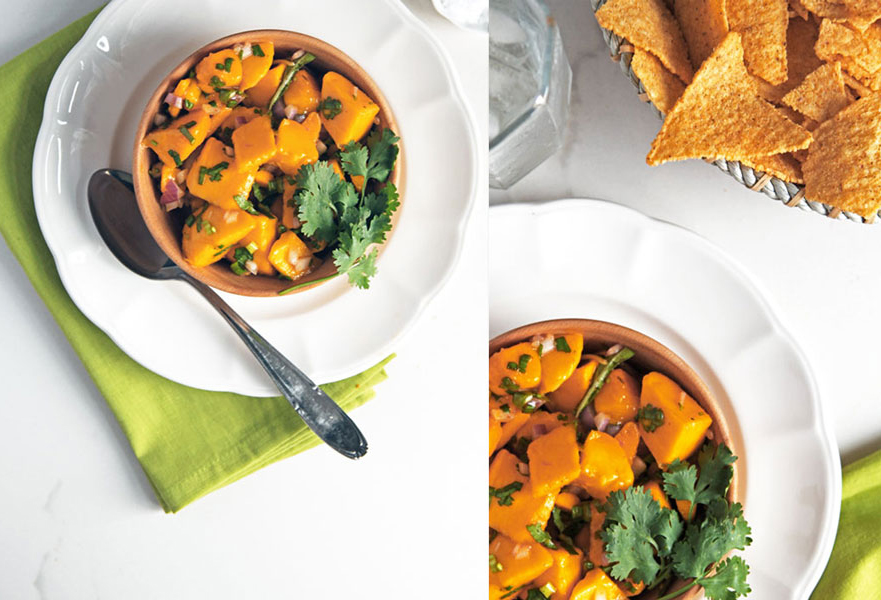 MANGO SALSA
INGREDIENTS
2 medium mangoes, diced
1 medium onion, finely chopped
2 stalks of green onion, finely chopped
A handful of coriander, chopped
A few sprigs of basil, chopped
Juice of 1 lemon
1 tablespoon hot chilli sauce
Salt, to taste
INSTRUCTIONS
Combine the mango, onion, green onion, coriander, and basil in bowl
In a separate bowl, whisk together the lemon juice with the hot chilli sauce (I like to use Sriracha)
Add the dressing to the chopped ingredients and toss gently to coat
Season with salt
Serve chilled, alongside tacos or tortilla chips
Did you make this recipe?
Leave a comment, or tag @sprigandvine.in on your photos on Instagram and Facebook, and hashtag it #goodfoodpractices