The festive season is here, and with it comes many nights of dinner parties and social get togethers. When it's your turn to play host to friends or family, we've got your back.
Food and drinks are obviously the centre of any party, but paying just a little attention to decor and your table setting gives your event that extra notch. Placemats, napkins, flowers and candles are all staples obviously, but the one thing that often gets overlooked is flatware. We keep updating our centrepieces and buying new table linens, but use the same cutlery for years on end.
If you're looking to give your cutlery an update, I love these gold flatware pieces for the festive season. Now, hearing 'gold' cutlery might give you a mental image of super shiny, old-fashioned, fussy and ornate flatware. But worry not, because there is a way to make gold flatware modern, beautiful, and elegant.
I'd recommend these matte gold flatware pieces from Address Home. I love its simple clean lines and muted gold tones – great for a festive table setting. Use this when you have company for dinner or for everyday use, as it's a stylish piece with timeless appeal for any occasion.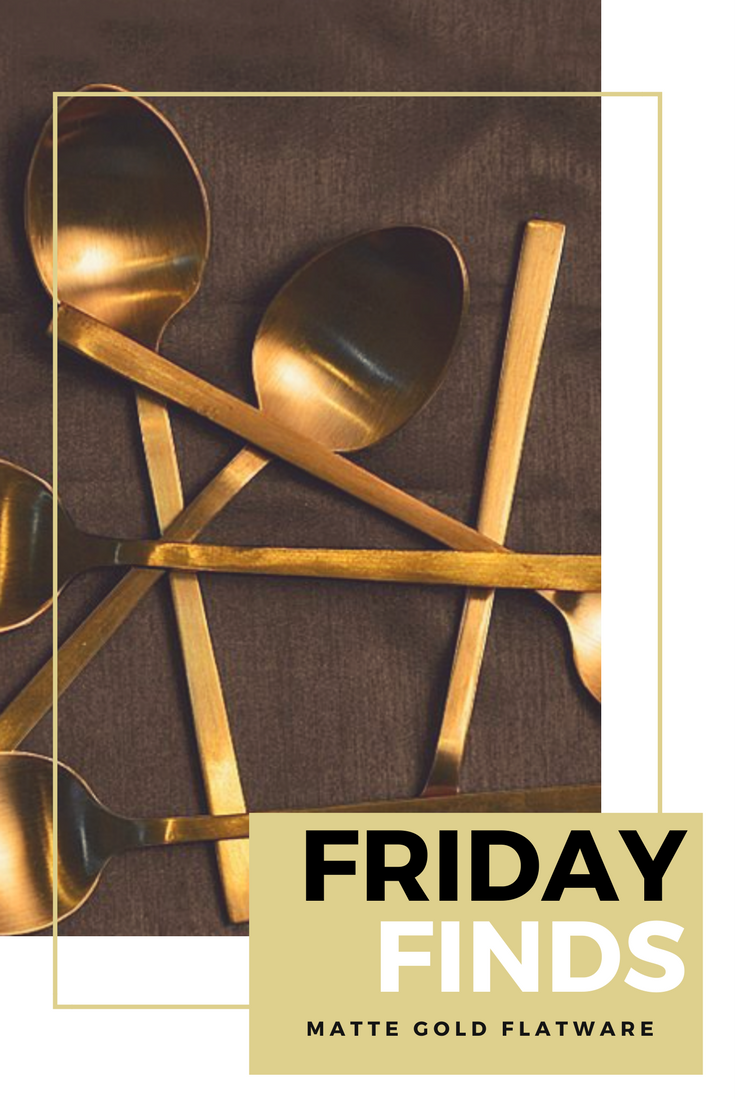 We would love to see your table settings for this festive season.
Tag @sprigandvine.in on your photos on Facebook and Instagram with the hashtag #goodfoodpractices