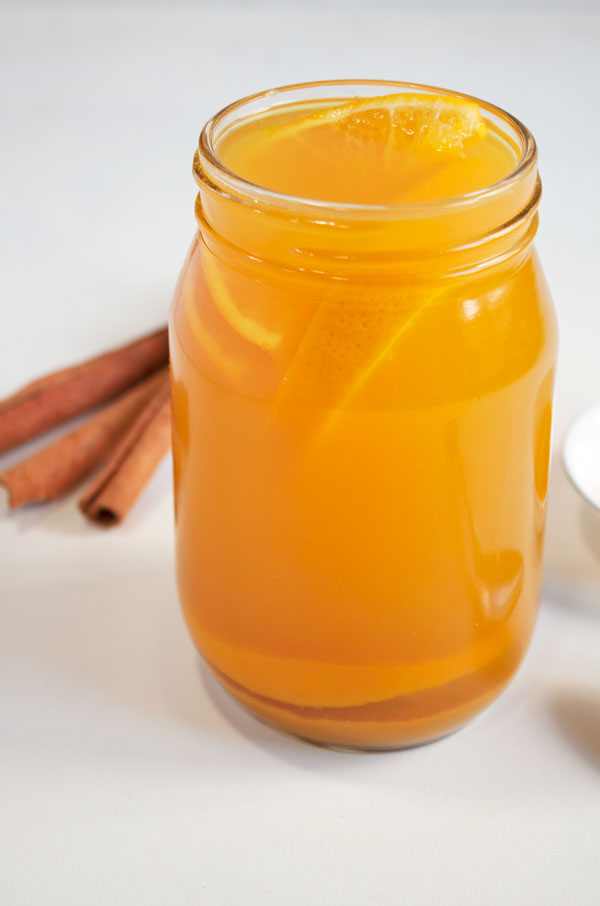 'Tis is the season for homemade herbal infusions and tonics. I say this as we're in the middle of flu season, and everyone around me has either a sore throat, blocked sinuses, a queasy stomach, or some combination of the three.
I woke up one day last week with a terribly raw throat, desperately craving something comforting and warm, and found myself brewing a pot of tea. On days when I'm feeling crummy and sick, making tea is therapeutic. Just the act of brewing tea soothes and calms me, and sipping from that hot cup is not something you should ever rush.
I love making my turmeric tonic on wintery days. It's a warming drink made with turmeric, spices, and citrus. The fragrant freshness of the orange is something I love, combined with cinnamon; brewing this tonic will leave your kitchen smelling divine!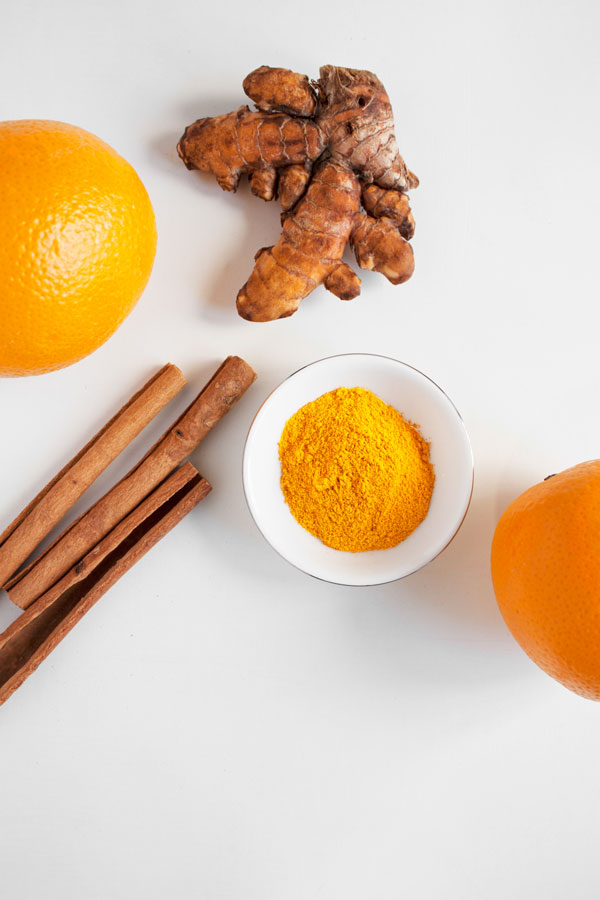 It's lighter and more refreshing as compared to turmeric milk, but with all the goodness of the anti-inflammatory miracle powder turmeric. Ginger and black pepper give this elixir a spicy kick, and the orange is a wonderful way to load up on Vitamin C in your tea.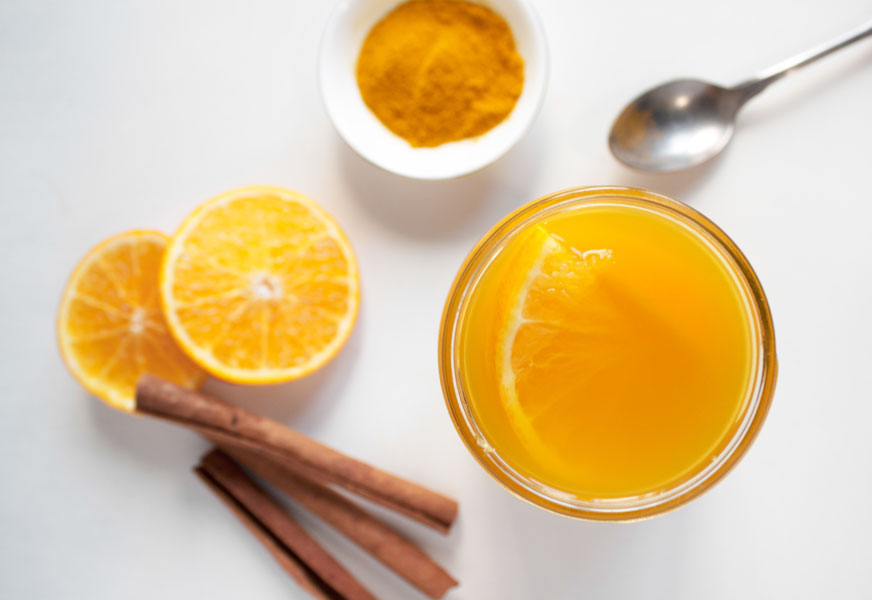 TURMERIC TONIC
INGREDIENTS
2 cups (or more) water
1 inch ginger root, smashed
2 teaspoon ground turmeric or 1 inch turmeric root
1-2 cinnamon sticks
A few whole black peppercorns
Orange slices
Pinch of sea salt
To serve: sliced oranges, honey
INSTRUCTIONS
In a small saucepan, bring two cups of water to a boil.
Once it starts boiling, add the ginger, turmeric, cinnamon, black peppercorns, orange slices and a pinch of sea salt.
Reduce the heat to low and let it simmer for 10 minutes.
Strain into a cup and serve with orange slices and some honey to sweeten.
Did you make this recipe?
Let us know: leave a comment, or tag @sprigandvine.in on your photos on Facebook and Instagram with the hashtag #goodfoodpractices
If you liked this recipe, you might also like these other homemade tonic recipes that are wonderful for when you're struggling with cold and flu symptoms, or just need something comforting with which to wind down.