Can we talk about how great avocado toast really is? Simple, quick, and nutritious — it provides an exciting start to the day when eaten for breakfast. It's great to refuel after a workout because avocado contains mono-saturated fats (the good kind of fat) that help in muscle repair. It's also the ideal mid-day or evening snack when you want something to tide you over till the next meal.
A crispy toast with a few slices of avocado, a sprinkle of salt, some chilli flakes, and a squeeze of lime – that's all there is to it! Though making an avo toast is EASY, finding the perfect avocado? Not so much.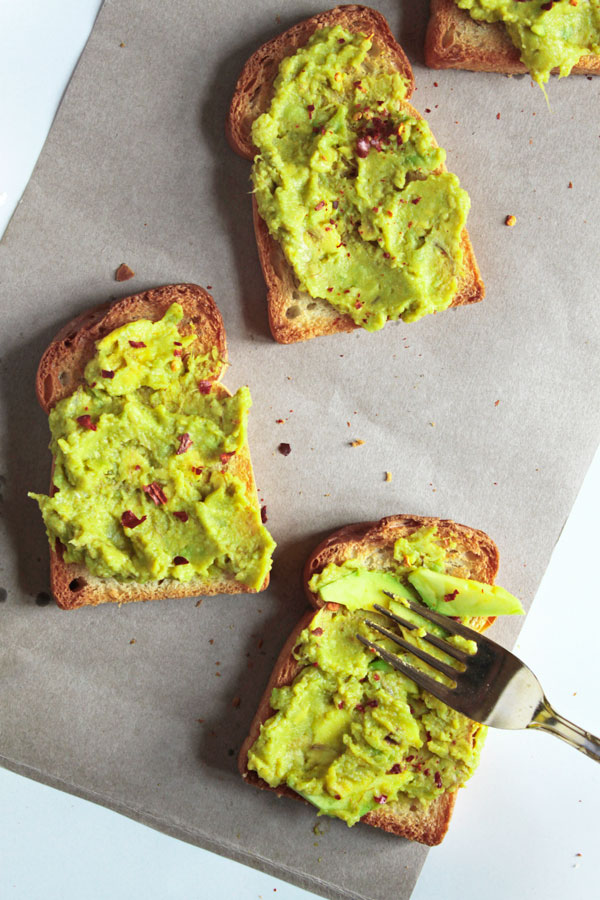 Many tears have been shed when I've sliced open an avocado that looks perfectly ripe to find it totally browned. Sometimes, it seems that the perfect avocado is a myth. It goes from bright green and unripe, to black, mouldy and overripe in less than a day!
Avocado production in India is largely limited to the southern states, which is also why finding good avocados in the market here is tough. Currently in season, they are more easily available. When I do get my hands on a good avocado, I love making avocado toast.
It is a classic, and endlessly customisable. Though I love the traditional avo toast, a few more steps can give it an exciting upgrade.
Here I've used arugula (rocket/roquette leaves) and cherry tomatoes to dress up my toast. I love the peppery, crunchy arugula with the creamy avocado. Fresh cherry tomatoes and a quick homemade basil pesto is a classic combination you can't go wrong with. Crumble some salty feta on top if you're feeling indulgent!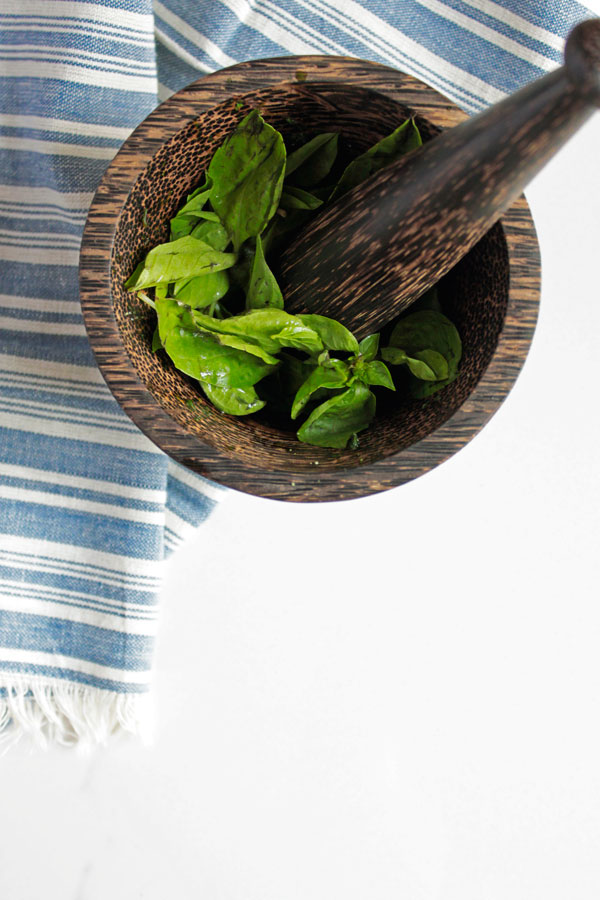 Trust me, this recipe is so easy and tastes so good, you'll be making this every time you can lay your hands on a *perfect* avocado!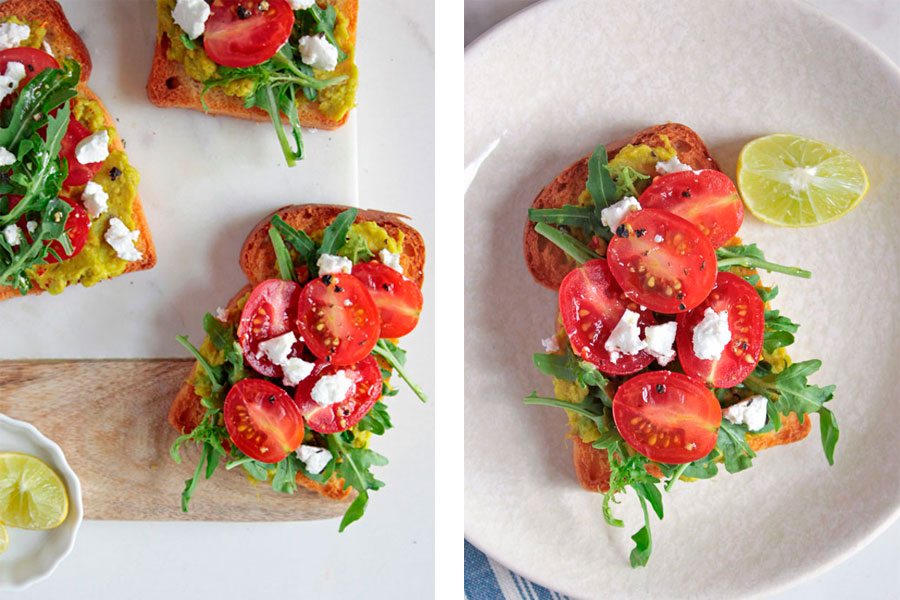 UPGRADED AVOCADO TOAST
INGREDIENTS
1 cup of cherry tomatoes, halved
A handful of basil leaves
1 ripe avocado
Juice of 1 lemon
4 slices of your favourite bread
1 bunch arugula (rocket leaves)
Olive oil
Salt and pepper, as required
Feta (optional)
INSTRUCTIONS
In a bowl, toss the halved cherry tomatoes with a drizzle of olive oil, some salt and pepper. Keep it aside.
For the quick homemade basil pesto, pound the basil leaves in a pestle and mortar. Once it forms a paste, add about two tablespoons of olive oil and season with salt.
Slice the avocado in half, lengthwise and remove the pit. Scoop out the flesh in a bowl, and mash it gently with a fork. Add the juice of one lemon, and season with salt.
Toast a few slices of bread until crispy, and you're ready to assemble.
To serve, spread a generous layer of the creamy avocado on the toasted bread. Add a few cherry tomatoes, and a little drizzle of the basil pesto, if desired. Top with some arugula, and a crumble of feta (optional).
Did you make this recipe?
Leave a comment, or tag @sprigandvine.in on your photos on Instagram and Facebook, and hashtag it #goodfoodpractices