A big, steaming bowl of soup warms the stomach on a cold winter night. It's tasty, and comforting, and there are so many flavours and textures you can explore. But in the summer? Never. I'm sure most of you would agree that soup in the summer is just not appetising. But what if you could have cold soup instead? Would there be any takers? Gazpacho is what you need.
'Gazpacho' is an ice-cold soup made from raw vegetables, originating from the Andalusian region of Spain. It typically includes a base of tomato, cucumber, garlic, and olive oil blended with stale bread to give it a hearty creaminess. Traditionally, gazpacho was prepared by pounding the vegetables in a pestle and mortar, a laborious process indeed. The modern preparation of gazpacho requires just a quick blitz in a blender or food processor!
Chilled watermelon slices on a hot day is a heavenly snack: high in antioxidants, fat-free, and very low in sodium. It's also in season, which means we should be eating more of it. This watermelon gazpacho is the perfect meal for a summer night.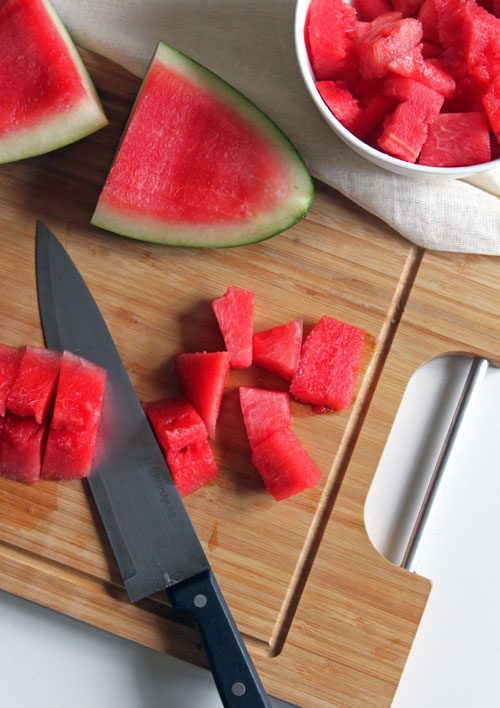 At first I thought that the watermelon might make the gazpacho too sweet, but it didn't. Adding watermelon to a traditional gazpacho instantly gave it a refreshing lift. As watermelon is primarily made up of water, it also helps to blend the other veggies easily, making the soup smooth without adding bread.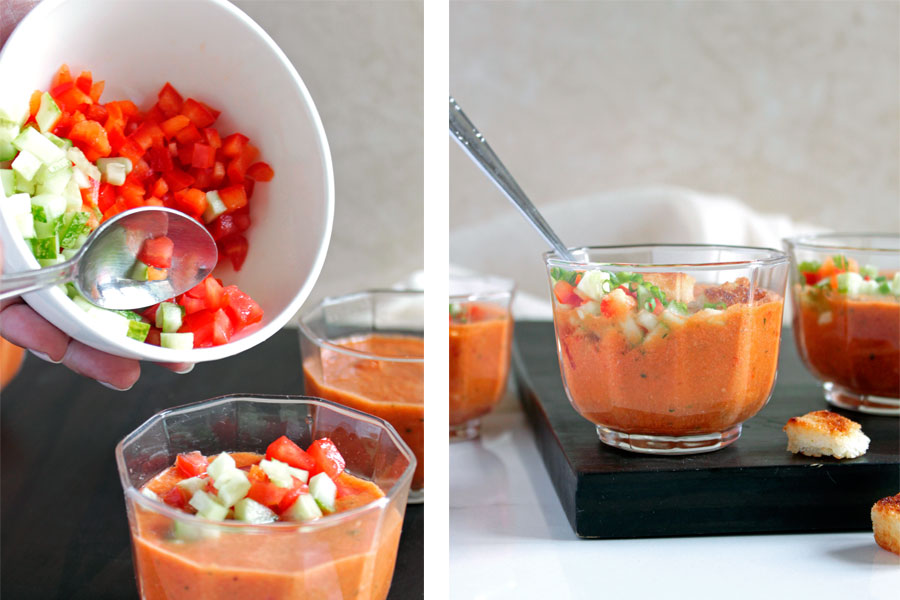 I like mine with chopped veggies mixed in at the end for some crunch, bread croutons, and a dash of chilli oil for some heat. Other optional garnishes that would taste great with this is avocado, croutons, herbs, or even some toasted almond flakes.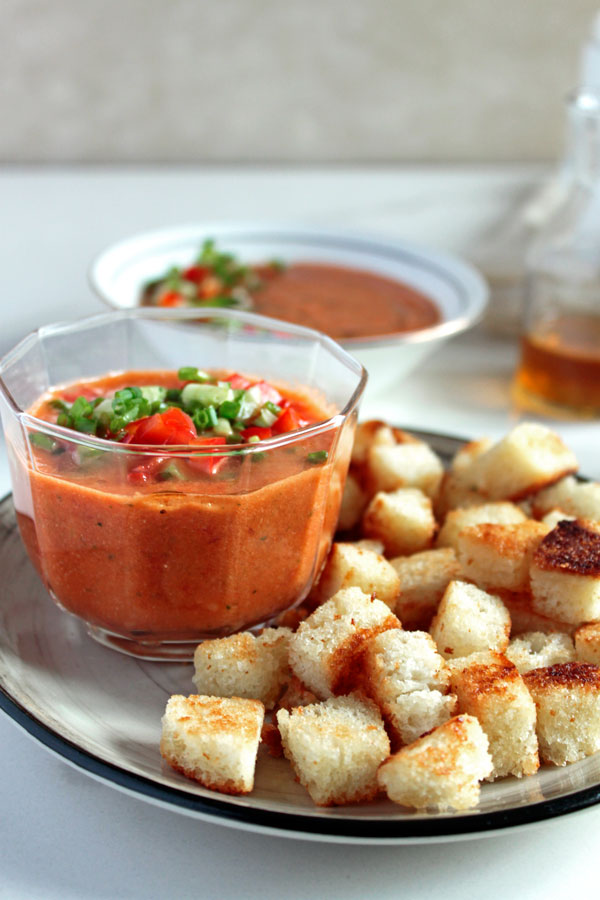 This is a great no-carb meal when eaten on it's own, but also makes a great side to a bigger meal. Gazpacho can be prepared upto a day or two in advance, as it keeps well in the refrigerator. The extra time allows the vegetables to release more flavour, and it tastes even better when chilled overnight!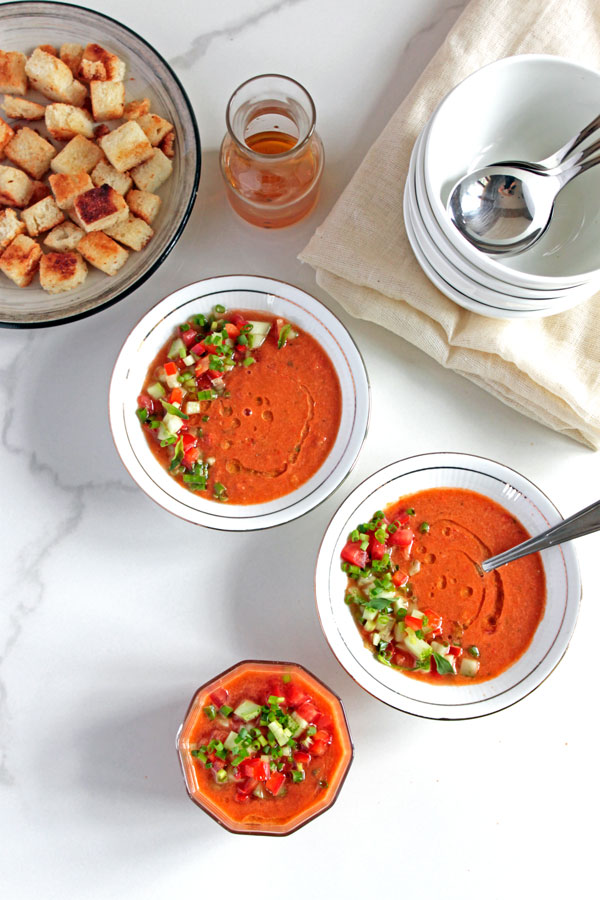 WATERMELON GAZPACHO
INGREDIENTS
For the soup:
4 heaped cups deseeded and chopped watermelon
2 tomatoes, chopped
1 cucumber, peeled and chopped
½ medium red bell pepper, chopped
2 stalks green onions, finely chopped
1 clove garlic, finely chopped
A handful of fresh basil, chopped
1-2 green chilli, finely chopped
3 tablespoons olive oil
¼ cup red wine vinegar
Salt
Freshly cracked black pepper
For the mix-in:
1 tomato, deseeded and finely chopped
½ cucumber, finely chopped
½ medium red bell pepper, finely chopped
Finely chopped green onions
For the garnish (optional):
A drizzle of chilli oil (or olive oil)
INSTRUCTIONS
Keep aside the chopped veggies for the mix-in in a bowl, to use later.
Add the chopped watermelon, tomato, cucumber, bell pepper, green onions, garlic, basil, green chilli, olive oil, and red wine vinegar to a blender and blend until smooth (about 2 minutes).
Season with salt and pepper, to taste.
Pour into bowls and stir in the reserved chopped vegetables.
Chill for at least 3 hours or overnight.
Serve with a drizzle of the chilli oil (or regular olive oil) and any optional garnish as desired.
Did you make this recipe?
Leave a comment, or tag @sprigandvine.in on your photos on Instagram and Facebook, and hashtag it #goodfoodpractices