There's no place where the motto "Eat, Pray, Love" hold truer than in Amritsar. The city of the Golden Temple, Amritsar is known as much for its cuisine as it is for being home to the holiest shrine for Sikhs across the world. This is a city where food and faith are so entwined that it's almost impossible to experience one without the other.
Without a doubt, Amritsar is a chaotic place. The narrow streets are interspersed with food vendors, where only a true local would be able to take on the challenge of driving. Traffic rules or signals aren't given much importance. Instead, the locals turn to exuberant gestures to navigate the streets. The inner city lanes cater to the huge number of tourists that visit daily. Souvenir shop owners peddle to passers-by trying to make a sale, and local guides spot tourists with their discerning eye, each promising the best guided tour of the town.
The chaos of the streets mirrors the hundreds of local eateries that Amritsar is famous for. The Punjabi 'dhabas' are bustling with patrons, locals and tourists alike, at all hours of the day. Many eateries are family owned and have been running for generations. They have a simple printed menu, cook local fare, and are eager to serve. Punjabis take their food very seriously, and this becomes evident from the moment you step into one of these dhabas.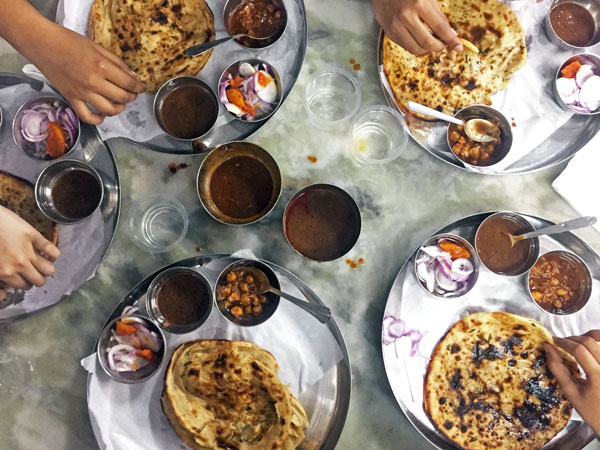 Amritsar is known for its kulche, and every street corner has a shop that serves them freshly baked from the tandoor! The kulche are first rolled by hand, stuffed, flattened and shaped, and then baked by attaching it on the walls of a cylindrical clay oven. Either stuffed with potatoes or paneer, or plain and topped with a generous schemer of butter, these kulche are mouth-wateringly delicious! They are usually eaten with a side of chole. 
I was lucky enough to explore the kitchen of a famous eatery, and watch the kulcha being made first hand. The kulcha makers are highly skilled, quick, and unafraid to work with the high heat in the tandoors with bare hands. They make hundreds of breads in a day, and work in a speed that is astonishing!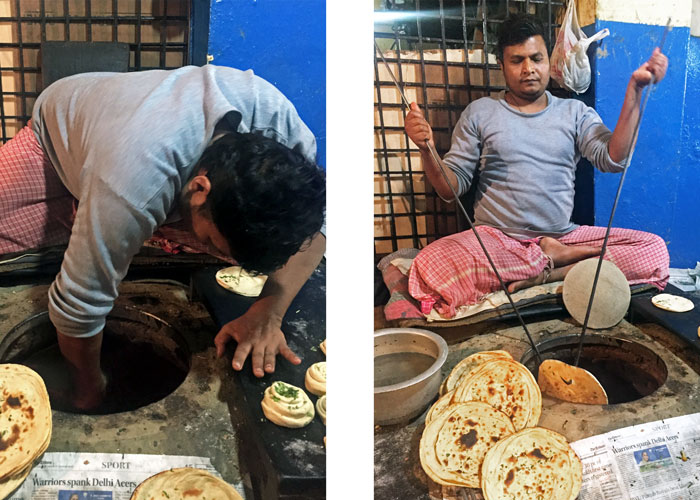 Another thing that surprised me when touring the kitchen was how organised and clean it was. Looking at the huge crowd waiting to eat, and the quick turnaround time of a single table, I assumed that the kitchens would be messy and disorganised. But that wasn't the case at all! The sections were kept clean, following an assembly-line type set up to ensure each order was served up fresh, fast, and piping hot.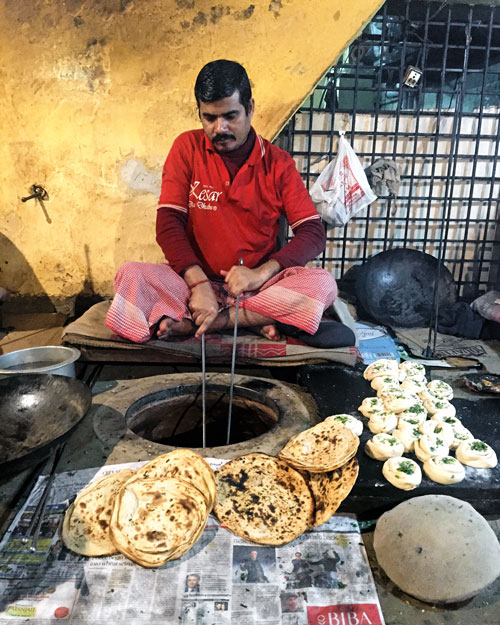 Other than the famous chole-kulche, traditional stuffed paranthas, lachcha paranthas, "maa ki daal," and lassi are also things you should not miss when in Amritsar.
Any journey to Amritsar would also be incomplete without a visit to the Golden Temple. Situated in the heart of the city, amidst the bustling by-lanes, the Harmandir Sahib is an oasis of calm and quiet. Even though it is visited by thousands of people every single day, the peace and quiet of this sanctuary is very pronounced.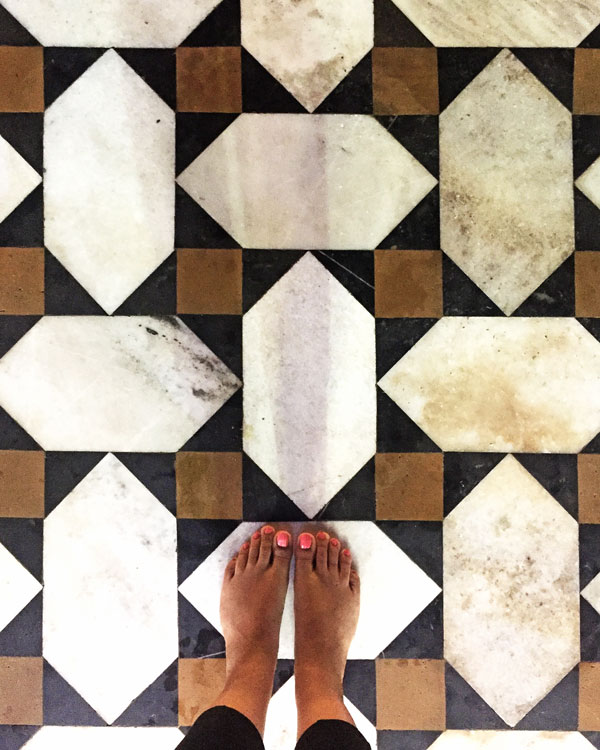 Food is entwined even in worship, for no visit to the Golden Temple is complete without a meal in the world's largest free kitchen that serves food to more than a 100,000 people every single day. A cornerstone of Sikhism is making free meals available to all regardless of faith or social status, and the langar at Harmandir Sahib does just that.
The mega-kitchen at the temple is efficient and organised. It is managed by devout practitioners of Sikhism who clean, cook, and prepare food for thousands of visitors every single day. They serve a simple vegetarian meal in steel plates, that you eat sitting down on the floor in rows. Volunteers of the kitchen are generous with their helpings, refilling your plate any number of times until you are full and satisfied.
The thing that you can't miss when in Amritsar, is the warmth of the people. Whether its the volunteers at the Golden Temple who ensure everyone gets a chance to pay their respects in a peaceful and organised manner, the helpers in the kitchens who serve you with a smile, or the general populace that welcomes tourists to their city every day – the people of Amritsar are helpful, warm, and friendly. My visit to Amritsar was too quick, but it made me sure of one thing — that I would love to go back.