It's the season for hot chocolate! I'm not the biggest fan of overly sweet hot chocolate, but I can't resist an occasional cup or two of it during the winter months. Because I find plain hot chocolate too  decadent for my liking, I love toning it down with other flavours like peppermint, or sea salt. Recently, I experimented with matcha, and friends — it's SO GOOD!
The fresh green matcha cuts the sweetness, and what you get is a creamy, bittersweet hot chocolate. It's also good for you. Matcha is known to improve focus, alertness and energy; and is packed with antioxidants. I think it's the perfect way to wake up on a cozy wintery morning (matcha has about 80mg of caffeine), and not feel guilty about the indulgence either!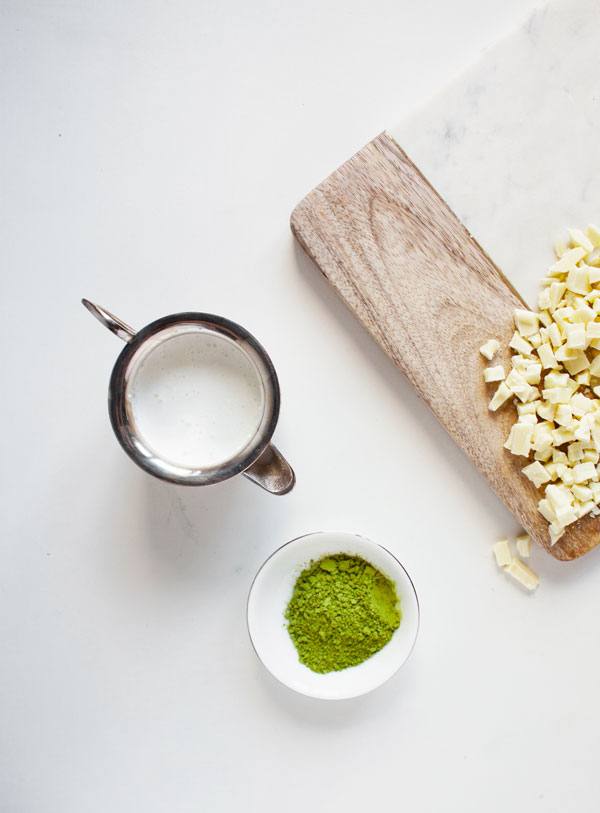 I like using white chocolate to keep the stunning green colour of the matcha powder, but this is just as good with regular or dark chocolate too (if you don't care about Instagramming it and just want the chocolatey goodness). Feel like treating yourself? Top with whipped cream, or marshmallows. I used colourful Christmassy mini marshmallows for extra cheer 🙂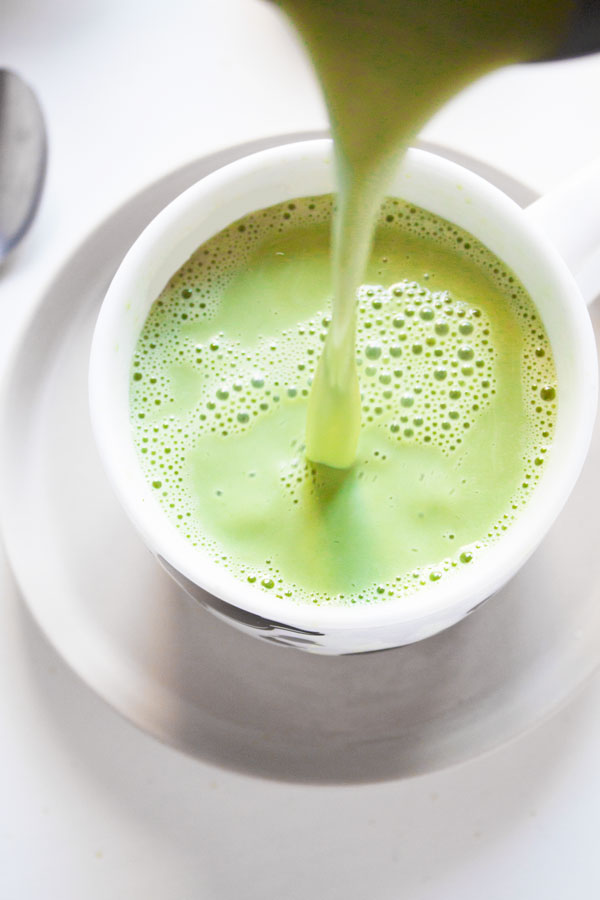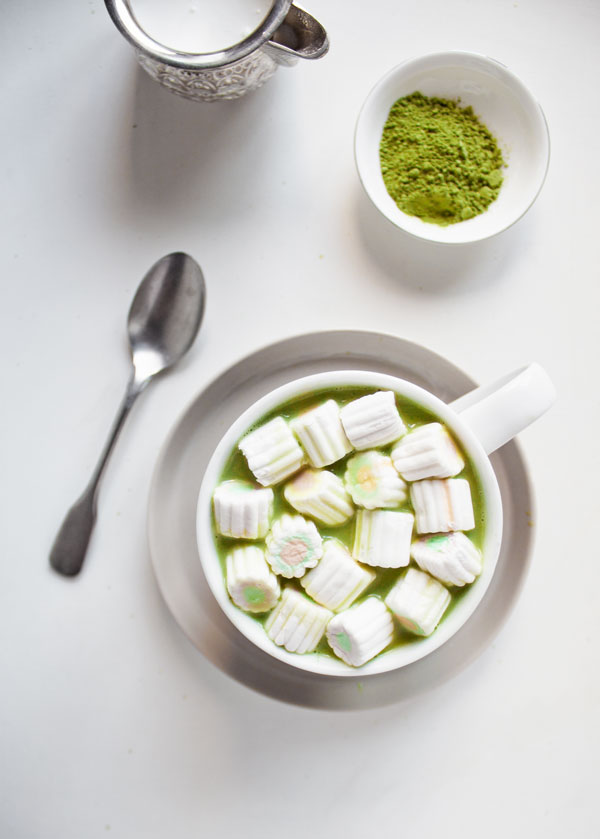 If you're new to matcha, read our post about the benefits of this antioxidant rich miracle powder here, and learn how to make a super trendy matcha latte too!
---
MATCHA HOT CHOCOLATE
INGREDIENTS
2 cups milk (regular or nut milk - I recommend a creamier nut milk like cashew, macadamia, or coconut)
¼ cup chopped white chocolate
1 teaspoon matcha powder
¼ cup hot water
To serve: marshmallows (optional)
INSTRUCTIONS
In a small saucepan, heat the milk gently until it starts simmering. Take it off the heat and melt the white chocolate in the milk. Stir until the chocolate has melted, and set aside.
In another bowl or cup, add the hot water to the matcha powder. Whisk until combined and frothy with either a bamboo matcha whisk, or a regular small kitchen whisk. (Alternatively you can add everything to a blender too.)
Stir the matcha mix into the white chocolate / milk mixture. Pour into 2 mugs and serve with marshmallows!
---
Did you make this matcha hot chocolate recipe?
Let us know: leave a comment, or tag @sprigandvine.in on your photos on Facebook and Instagram with the hashtag #goodfoodpractices