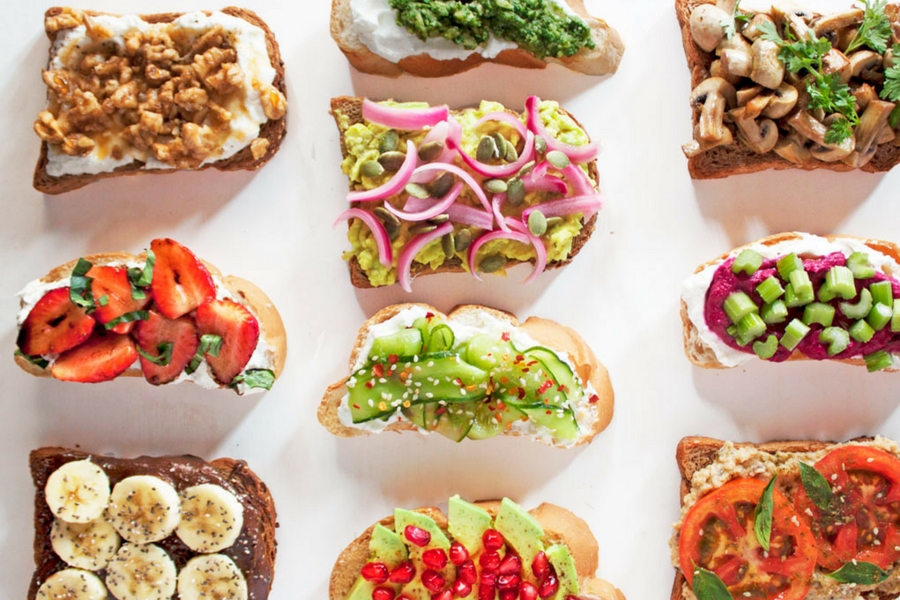 Toast is a food group, and it's time we start seeing it as one. No, we're not talking about a plain old slice of toast slathered with a pat of butter. We're talking of thick slices of fresh bread, schmeared with a creamy, fatty base, and layered high with toppings that are fresh, bright, and vibrant. It's so much better (and prettier) than eating a sandwich!
Here are some essential steps to making the perfect toast:
The bread: Forget the old sliced sandwich bread, you can do so much better than that. Choose from textured grain or seed bread, rye bread, or chewy sourdough. It's going to be the foundation for your toast, so you don't want something too soft that won't hold up your toppings (ugh, who likes soggy toast?).
The base: All good toasts require a schmear of something fatty, creamy, rich and satisfying; it forms the canvas to hold your toppings and without it, your toast is just dry bread. I love mashed avocados, a dollop of labneh, a drizzle of olive oil, or even a generous spread of your favourite nut butter. Good fats like these will also keep you full longer.
The toppings: Now to the exciting part. There is pretty much no rule when it comes to toppings.. go delicate or hearty, use one or 5. As long as the flavours work together, you can really customise the toppings as per your liking. Don't forget about texture either. A sprinkle of this, a crumble of that. Add nuts or seeds, fresh herbs, and finish with honey/olive oil or flaky sea salt when applicable. Think sweet and salty combinations, think crunch.
These are some toasts we love.
LABNEH + HERBY PARSLEY PESTO
A generous schmear of labneh, topped with chunky pesto. And who says pesto only needs to be made from basil? I made mine using parsley + almonds.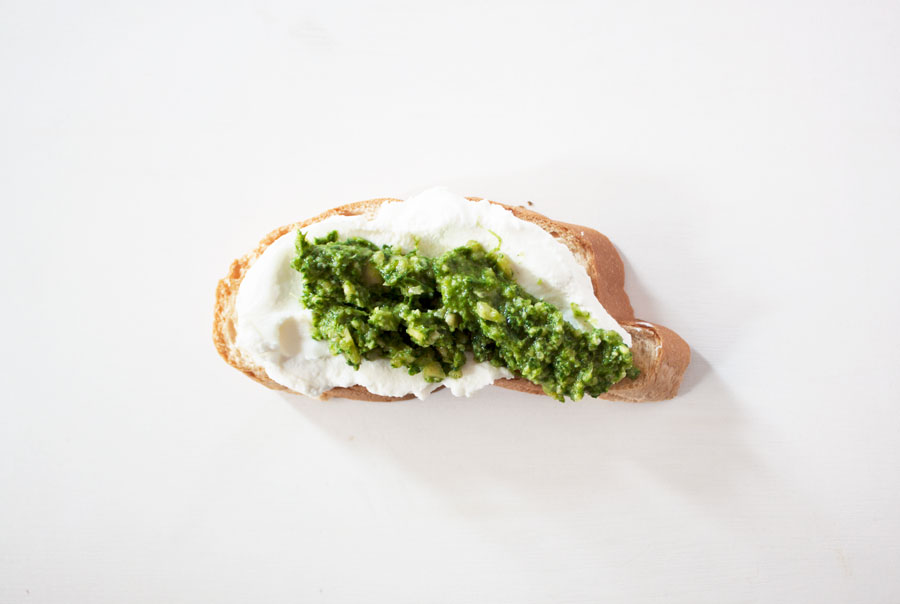 AVOCADO + POMEGRANATE
Toss pomegranate seeds with a bit of olive oil, salt, pepper, and lime juice. Spoon over sliced avocado on toast. Add some torn mint if you like!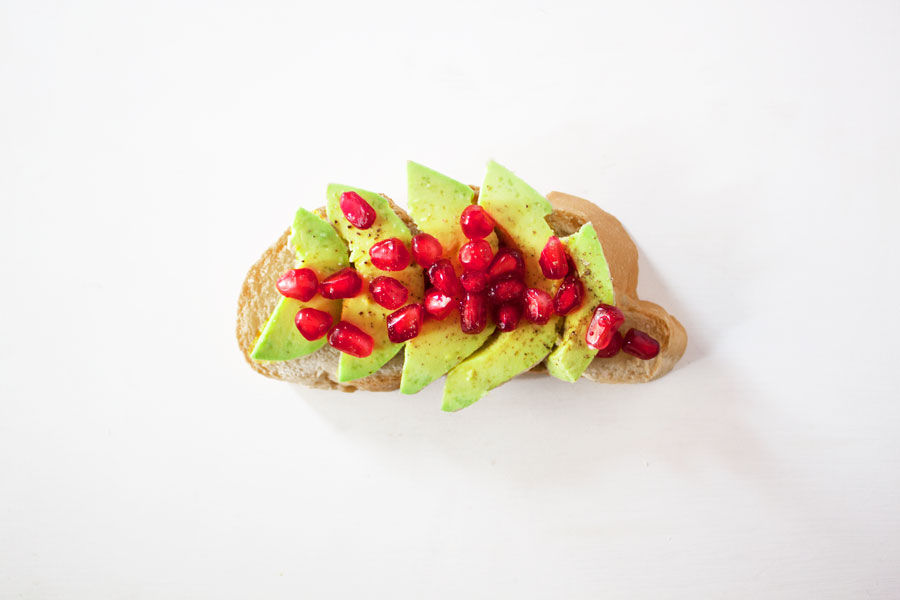 HUMMUS, TOMATOES, AND ZA'ATAR
You can't go wrong with classic hummus, juicy tomatoes (seasoned with S+P), fresh basil and a generous sprinkle of za'atar.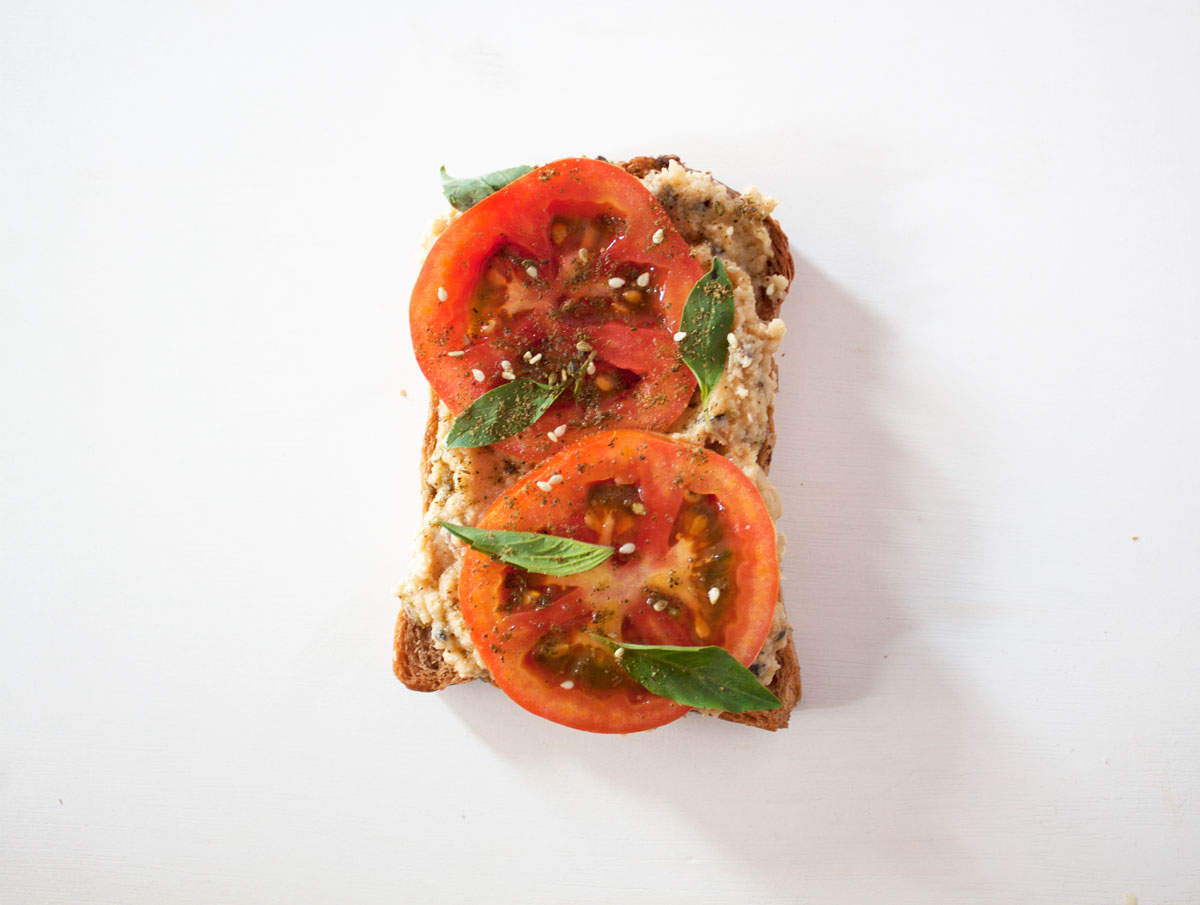 GREEK YOGURT, CUCUMBER, SESAME SEEDS
Thinly slice the cucumber, add salt, and let it drain for a couple of minutes. Add some olive oil and red pepper flakes to the drained cucumber. Spread greek yogurt/labneh on toast, top with cucumber salad and toasted sesame seeds.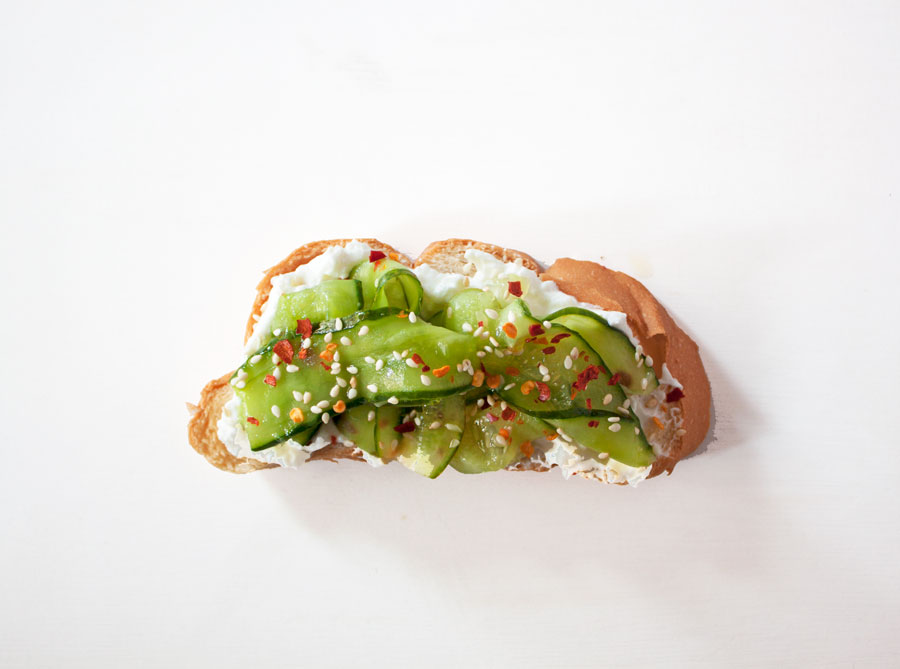 LABNEH, BEETROOT HUMMUS, AND CELERY
I previously wrote about how good labneh and beetroot taste together. Blend boiled beets with hummus to make beetroot hummus.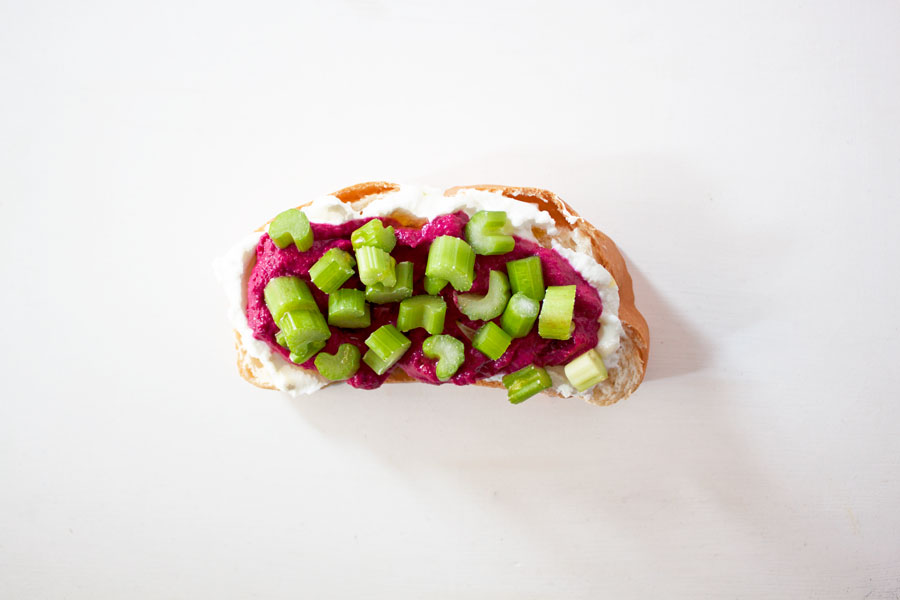 SAUTÉED MUSHROOMS + PARSLEY
Sauté mushrooms and season with s+p. Top toast with mushrooms and chopped parsley. Make it a complete breakfast with a fried egg and some Sriracha on top!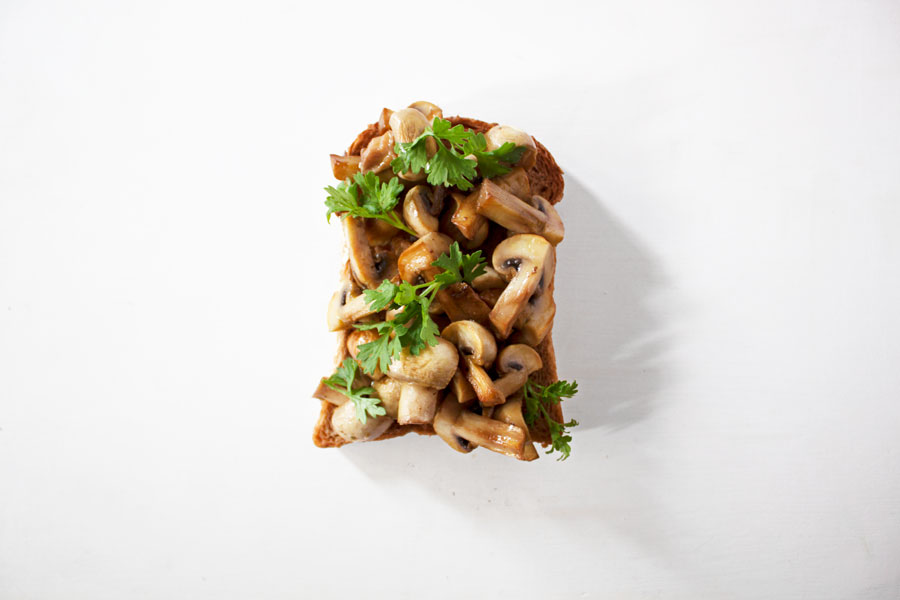 CREAM CHEESE, STRAWBERRIES, BASIL
Toss halved strawberries with balsamic vinegar, salt, and lime juice. Spread cream cheese on toast (alternatively labneh – a healthier version of cream cheese), top with strawberry mix and shredded basil.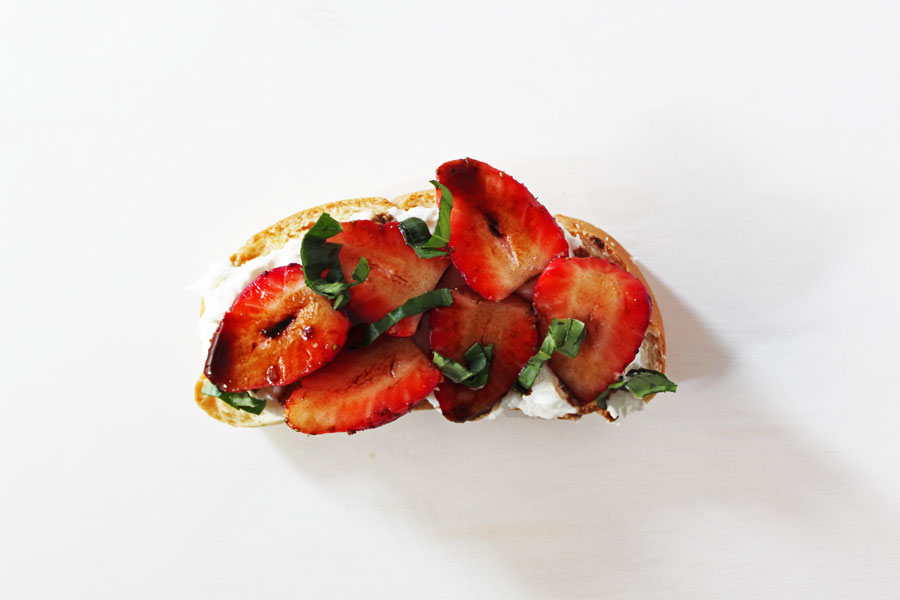 AVOCADO, PICKLED ONIONS, AND PEPITAS
Mash avocado with salt, pepper, lime juice. Spread on toast and top with quick pickled onions + pepitas.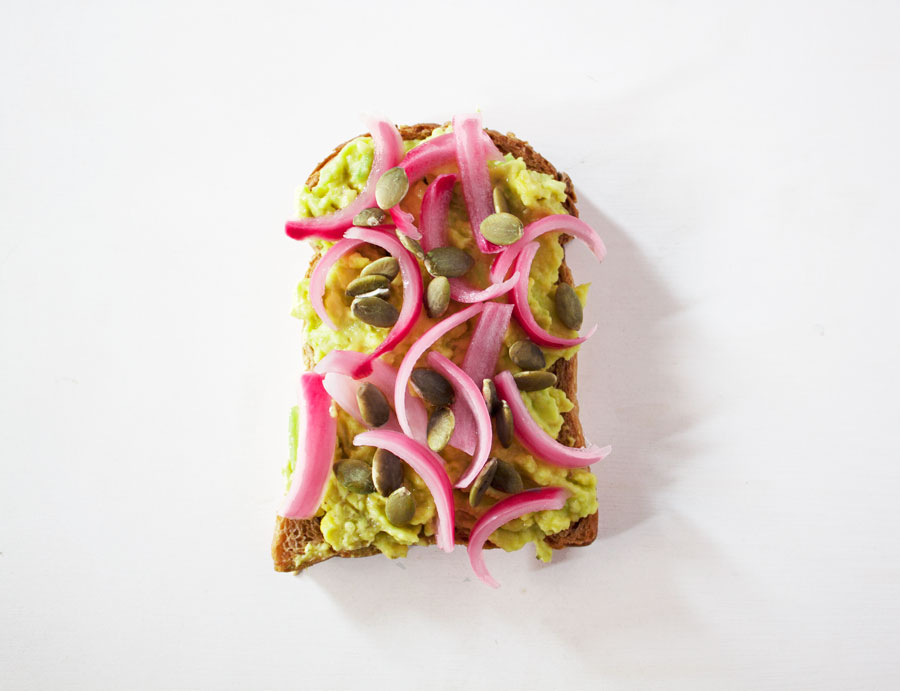 LABNEH, TOASTED WALNUTS, HONEY
A sweet and salty combination that I particularly love. Toss coarsely chopped and toasted walnuts with olive oil, S+P. Spread labneh on toast, spoon over walnut mix, and top with a generous drizzle of honey.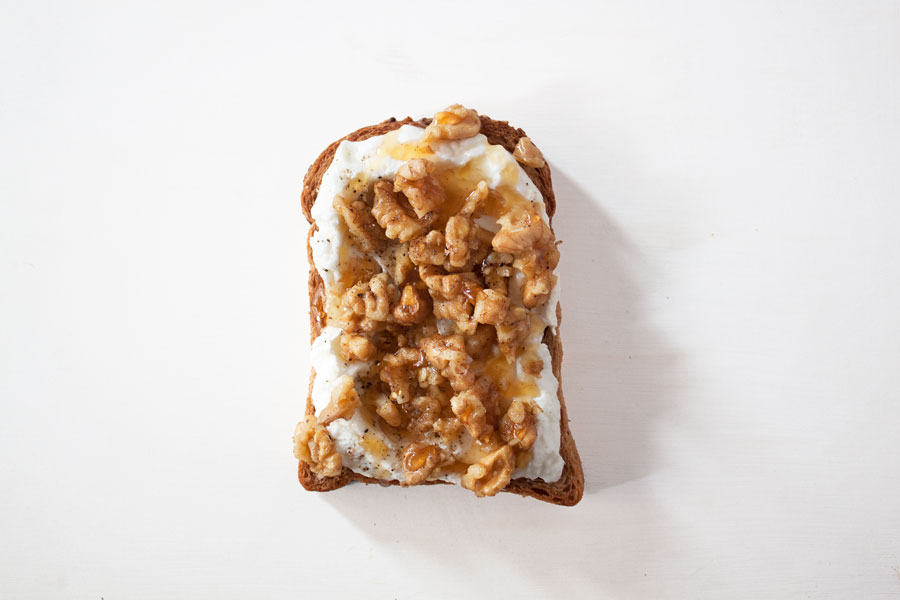 DARK CHOCOLATE PEANUT BUTTER, BANANA, AND CHIA
Can any combination get better than peanut butter + chocolate? Blend peanut butter with dark cocoa powder to make a dark chocolate peanut butter. Spread on toast (or eat by the spoonful!) with banana slices and a sprinkle of chia seeds.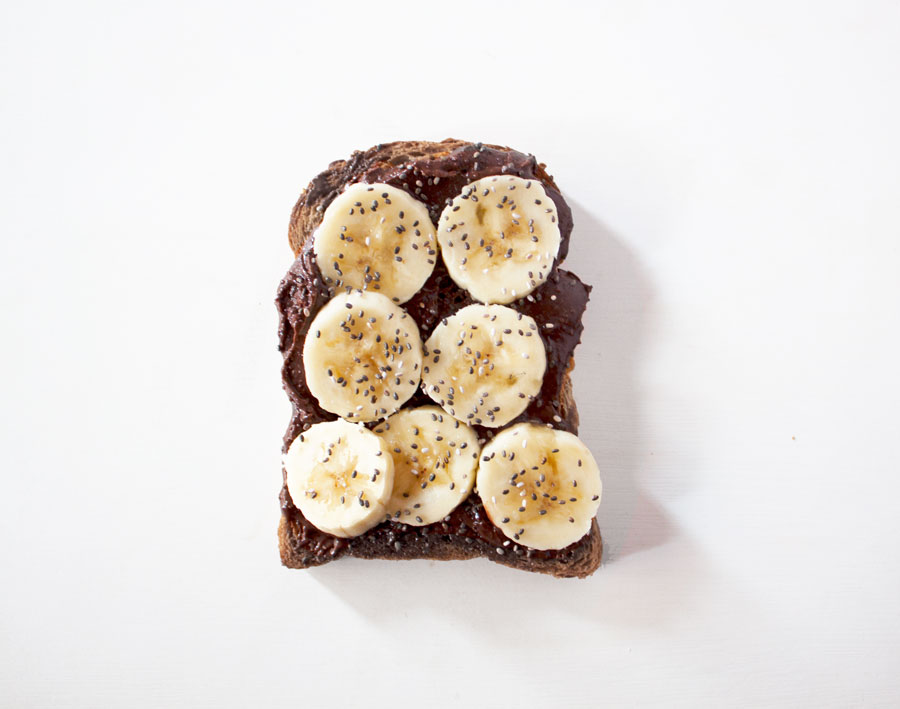 ---
Which is your favourite way to dress up toast?
Let us know: leave a comment, or tag @sprigandvine.in on your photos on Facebook and Instagram with the hashtag #goodfoodpractices