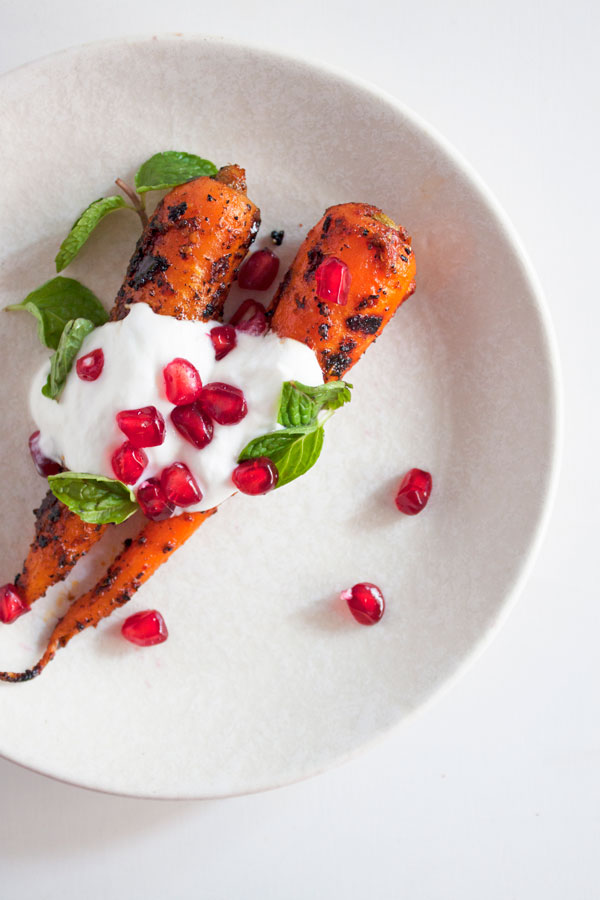 This post is a part of Sprig & Vine's month of wellness: expect Good Food Good Vibes all January long! We will be posting content throughout January that will help you kickstart the year feeling well and good, with healthy eating hacks, feel-good recipes, and tons of wellness inspiration. 
I'm a huge fan of condiments, specially if they lie on the chilli-garlic and hot sauce spectrum. At any given point if you open my refrigerator, you'll find at least five or six varieties of these; ranging from gojuchang, sriracha, nam phrik, and sambal, to Indian chilli garlic paste, Thai sweet chilli sauce and Tabasco. Recently, harissa has also gained a proud spot on the top shelf of my refrigerator door.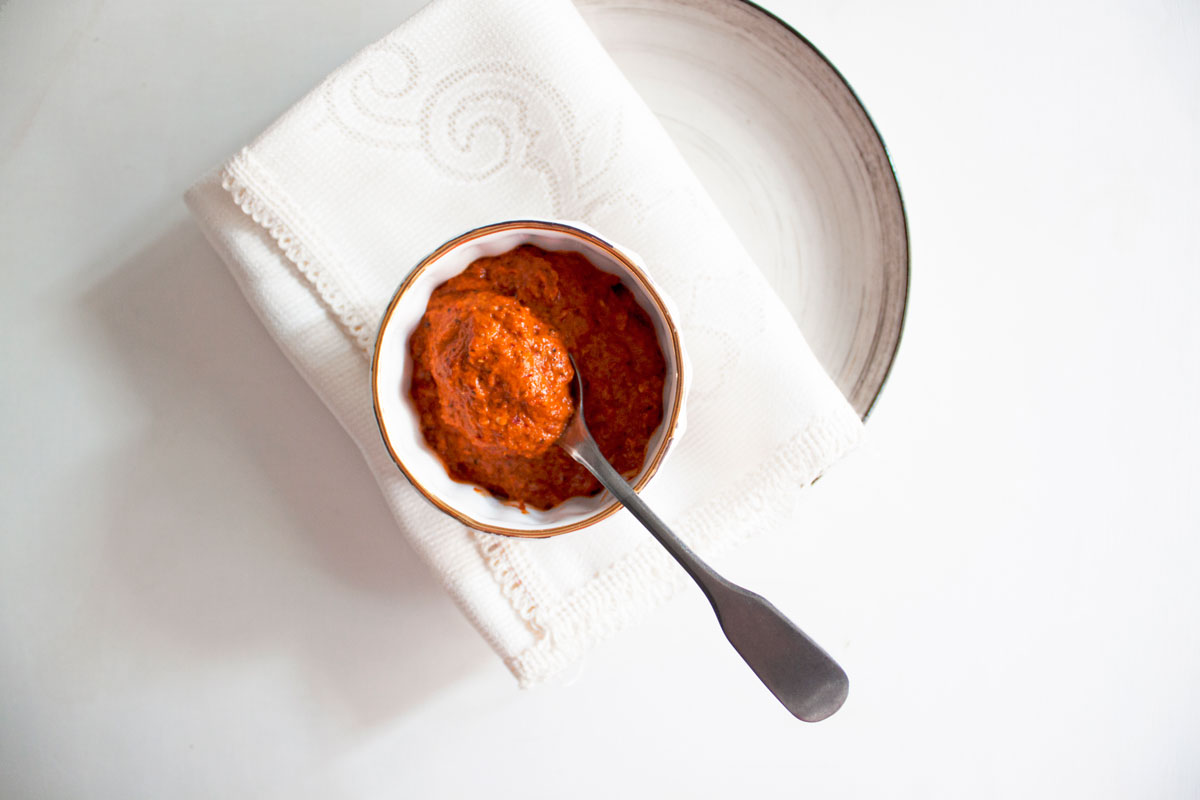 Harissa is a smoky, spicy, red chilli pepper paste that's used as a condiment and a marinade in North African cuisines. It's got a layered flavour that comes from roasted red peppers, toasty spices, and a generous amount of chilli. What I love about the sauce is it's versatility. It can be used to add heat to soups and stews, add flavouring to roasted meat or vegetables, and can also be served as a condiment alongside rice and couscous.
I love using a Harissa marinade with vegetables. Sweet seasonal carrots taste wonderful with the spicy paste, and then grilled to perfection until it's charred and tender. Crunchy, spicy, smoky, and sweet. Serving it with a dollop of lemony Greek yogurt is not optional. It totally makes the dish in my opinion, specially when the extra Harissa mixes with the yogurt, making a pinkish swirl. This makes a wonderful side dish to a bigger meal, or served as an appetiser, mezze style.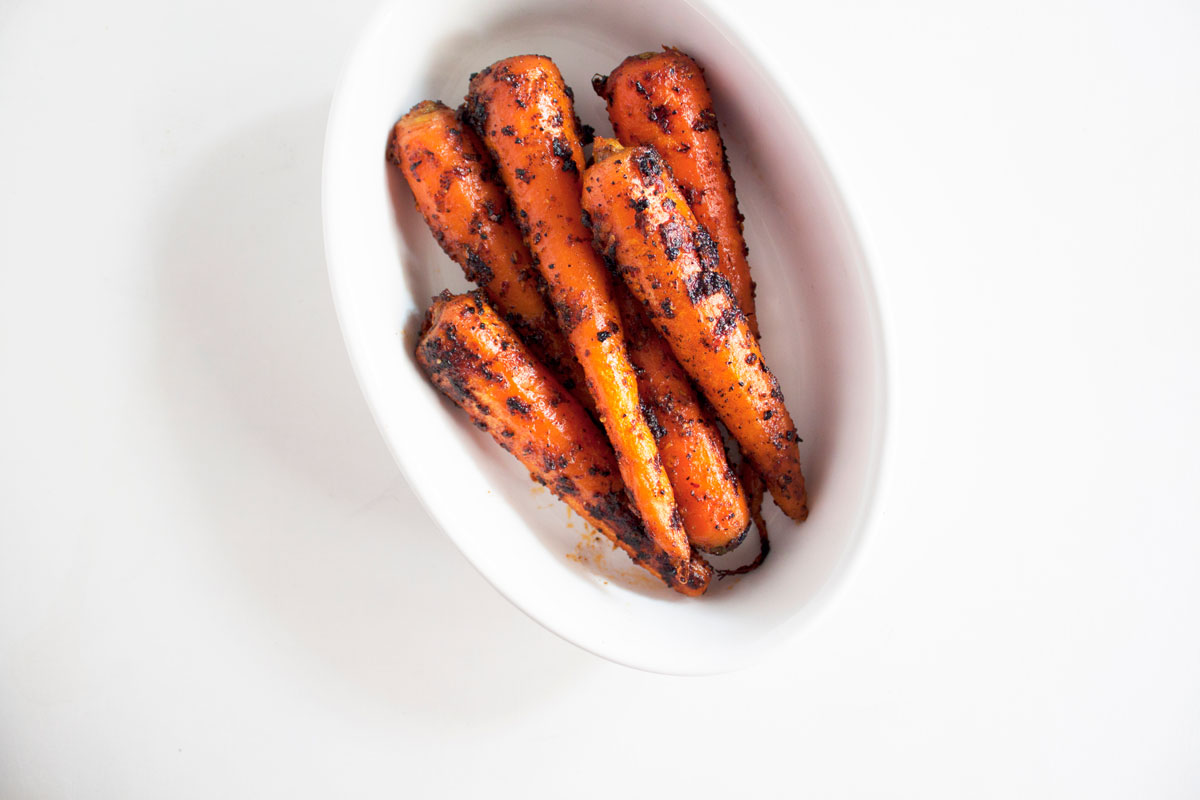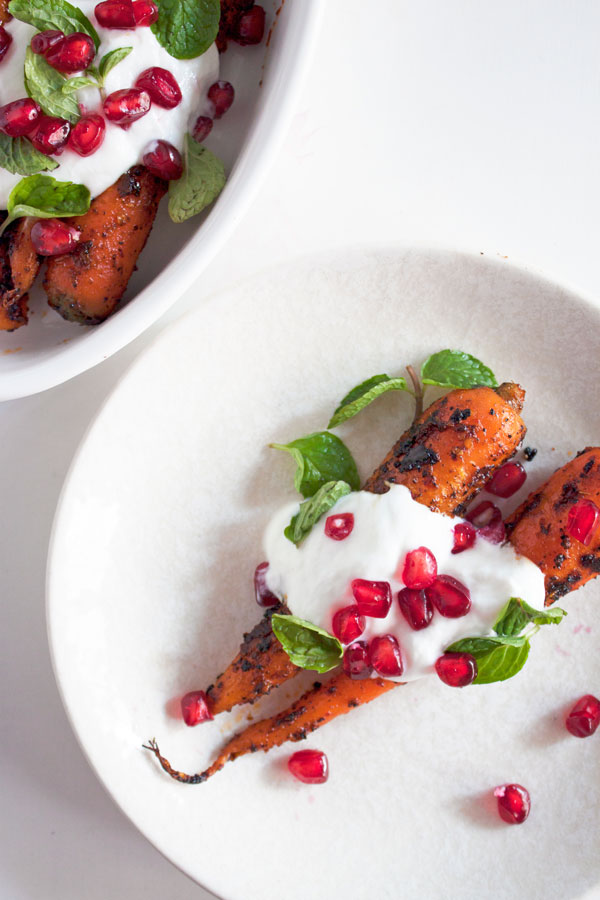 Though you can even make this recipe with store-bought Harissa, it won't compare to the complex flavour of the homemade one. Making the paste at home also allows you the possibility of adjusting the spice level as per your taste! This recipe makes 1 cup, but can be easily doubled or tripled and stored in the refrigerator. And trust me, you will want more.
Use it to roast other veggies, or stir it into yogurt (tastes amazing with crudités or in sandwiches). Add it to scrambled eggs, or use it in a marinate for pork chops, chicken thighs, or grilled fish if you're not vegetarian. Mix a bit of Harissa with hummus for a spicy hummus, or just take a little in a dish with olive oil and dip warm bread into it.
You'll always want a little jar of Harissa in your refrigerator.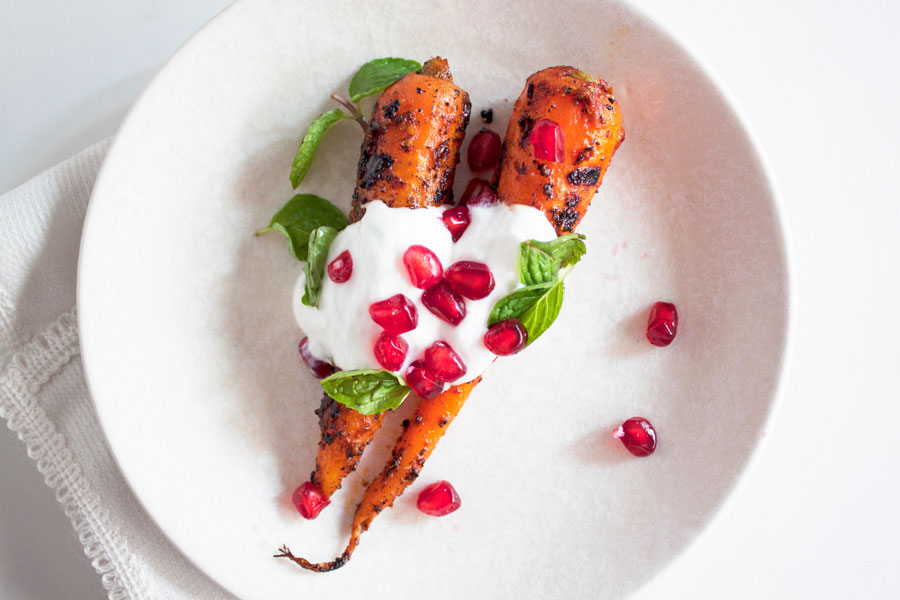 HARISSA CARROTS
INGREDIENTS
For the Harissa (makes about 1 cup):
1 medium red bell pepper
½ teaspoon coriander seeds
½ teaspoon cumin
¼ teaspoon nigella
1 tablespoon olive oil
3-4 cloves of garlic
1 small onion, roughly chopped
3-5 dried red chiles (soaked for a couple minutes in hot water)
1 tablespoon tomato paste
2 tablespoons lemon juice
¼ teaspoon smoked paprika
½ teaspoon red chilli powder (or crushed flakes, to taste)
Salt, to taste
To serve:
1 pound small carrots
2 tablespoons olive oil
1 cup Greek yogurt
2 tablespoons lemon juice
Lemon zest
To garnish: mint leaves, pomegranate
INSTRUCTIONS
To make the Harissa paste:
Char the bell pepper over an open flame on all sides until blackened. Remove off the flame and keep it covered in a bowl for 10 minutes, until cool enough to handle. Remove the skin and seeds, and chop the roasted bell pepper into chunks.
Toast the coriander, cumin, and caraway in a dry pan for a few minutes, until fragrant. Pound the spices together using a pestle and mortar.
Heat the oil in a pan and sauté the garlic, onion, and soaked red chiles for a couple of minutes over gentle heat, until soft and caramelised.
In a blender, add the roasted bell pepper, toasted and ground spices, and the sautéed onion, garlic, and chilli mix. Also add the tomato paste, lemon juice, red chilli powder, paprika, and salt and blend until it forms a paste. Add a tablespoon or so of warm water to make a smoother paste; taste to adjust seasoning.
For the carrots:
Blanch the carrots whole (with their skins on) in a pot of salted boiling water for a couple of minutes. Drain and run under cold water; remove the skins (it should just rub off).
Coat the carrots with the Harissa paste and let it marinate for 10-15 minutes.
Cook the Harissa coated carrots in a griddle pan over high heat with olive oil; until charred and tender, about 10 minutes. Alternatively, roast carrots in the oven until tender.
Mix the lemon juice and lemon zest with the Greek yogurt in a small bowl, and keep aside.
To serve, place the carrots on a plate and top with a dollop of the yogurt. Garnish with mint leaves and pomegranate seeds, and serve the extra Harissa paste alongside.
---
Did you make this recipe?
Let us know: leave a comment, or tag @sprigandvine.in on your photos on Facebook and Instagram with the hashtag #goodfoodpractices